Would you like to meet the Makay communities? Would you like to work alongside them to help them live better in their splendid environment? This is precisely the aim of our local development aid missions.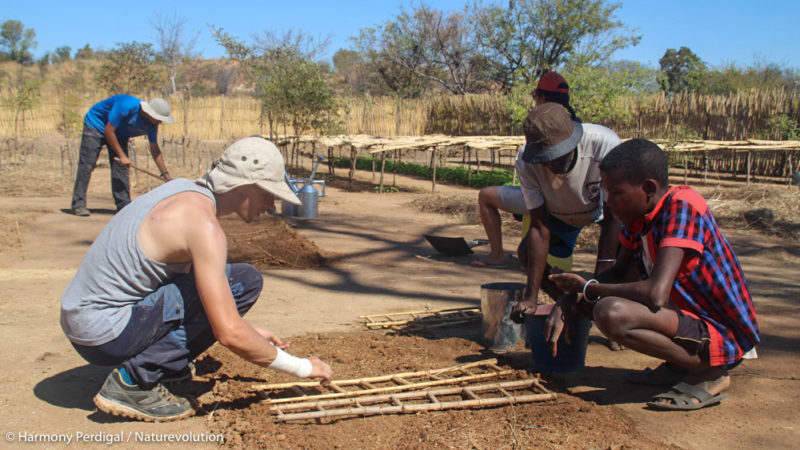 What do we do?
Supervised by our project managers, these missions focus on all socio-economic activities enabling local populations to live better and in harmony with their natural environment.
Reforestation: you will help our "Reforestation" project leaders with all project activities: preparing nurseries, watering, finding and sowing seeds, planting trees, and monitoring and checking previous plantings.
Agriculture In collaboration with our project leaders, you'll be helping to develop our "Food Security" project by creating new vegetable gardens or flowerbeds, preparing organic fertilizer and tending to ailing plants, watering and organizing meals for local schoolchildren.
Social aid: every year, Naturevolution builds or renovates schools, wells, dispensaries and school canteens in the villages of Makay. Join our team of masons and other handymen, and discover the efficiency of the villagers. There's plenty to be impressed by, and plenty of fun to be had!
Raising environmental awareness: with the help of our activity leaders, you'll run workshops with local children, using our educational trunk full of tools, models and a variety of games.
Beekeeping: accompanied by our "Beekeeping" project managers and our apiary managers, your activities will focus on building apiaries and hives, finding swarms and, of course, raising awareness. If you have beekeeping skills, you'll also have the opportunity to capture swarms and transfer them to new hives (in February/April and September/October).
Ecotourism Under the guidance of our "Ecotourism" project manager, you'll set up information panels, improve the condition of the approach trails to the Makay, act as guinea pigs during training sessions for guides and porters, map out botanical or geological circuits, build light infrastructure to limit the impact of tourism in the Makay (dustbins, composters, dry toilets, etc.), and maybe even clean up a bit of garbage!
Medical assistance: you will assist and support a local doctor or an international medical staff in its medical missions.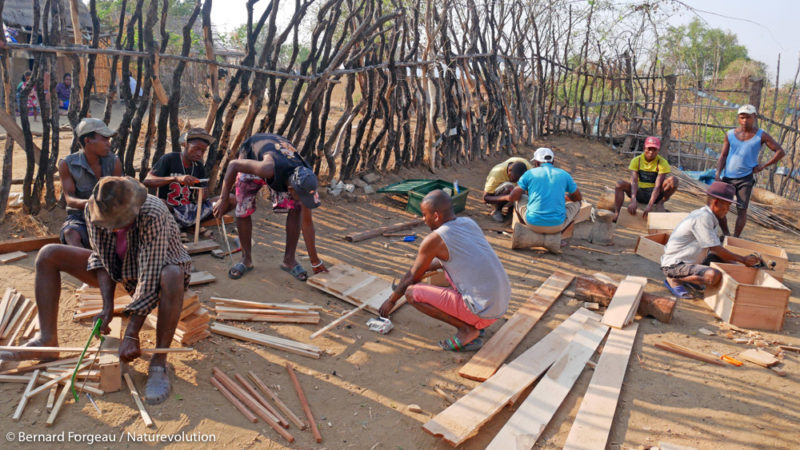 Watch out! These ecovolunteer missions do not have a fixed program defined long in advance, but adapt to the evolution of our projects. Assignments will certainly include several of the activities listed above.
How does the mission work?
Camps are set up close to the village, usually on a riverside beach. Meals take place in the village, and are usually an opportunity to chat with the locals. During these 2-3 intense weeks, the ecovolunteers have the opportunity to go for a 3-4 day excursion in the Makay, as a reward for their efforts ;-)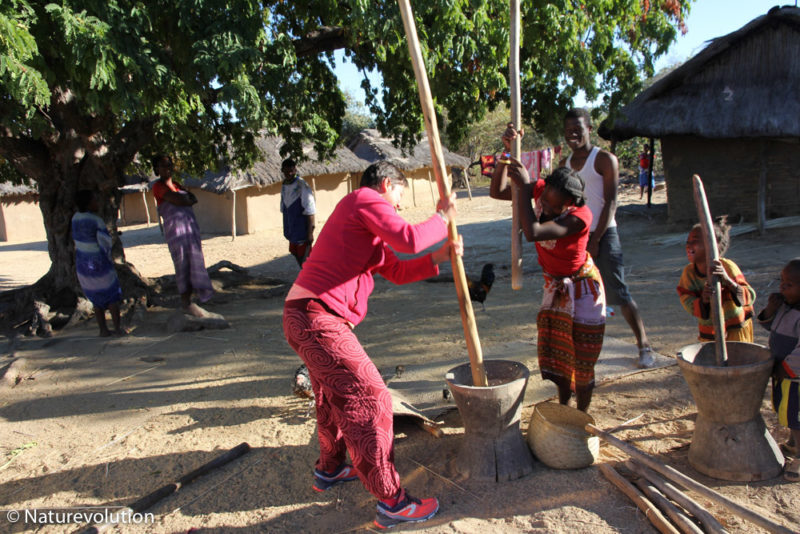 What impact will the project have?
Around Makay, as elsewhere in Madagascar, environmental degradation is most often due to the extreme poverty and precariousness of local populations. Population growth, the lack of economic and food alternatives, and the scarcity of natural resources are leading villagers to go deeper and deeper into the Makay to find enough to meet their needs, resulting in a reduction in the forest cover and biodiversity of the massif.
The activities proposed as part of our solidarity missions aim not only to provide direct solutions to improve the living conditions of local communities, but also to develop sustainable alternatives to environmentally destructive activities. Economic activities such as beekeeping and ecotourism, directly linked to a preserved environment, are an excellent way of improving income while raising awareness of environmental preservation. As for reforestation, it makes more natural resources available close to the villages, while at the same time reducing harvesting in the massif.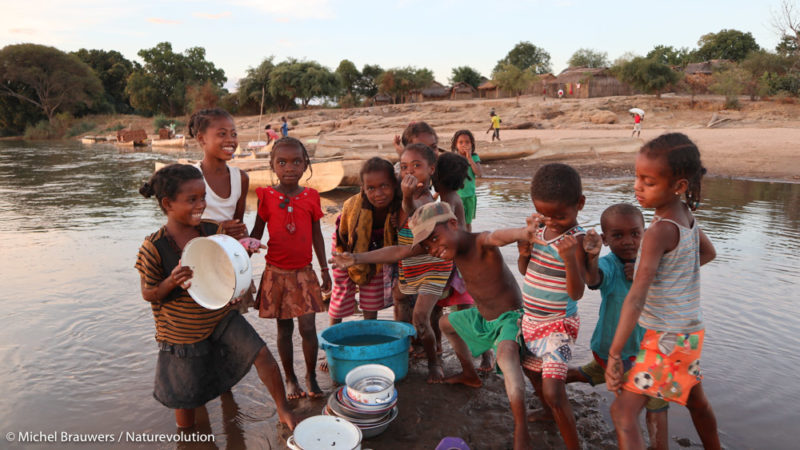 Mission dates
[table "6" not found /]
More info and registration
All information about our ecovolunteer missions, including dates and rates, can be found on the Ecovolunteer Missions in Madagascar page. You'll also find the pre-registration form.