Since 2009, we have been working on the preservation of the Makay massif on the island of Madagascar.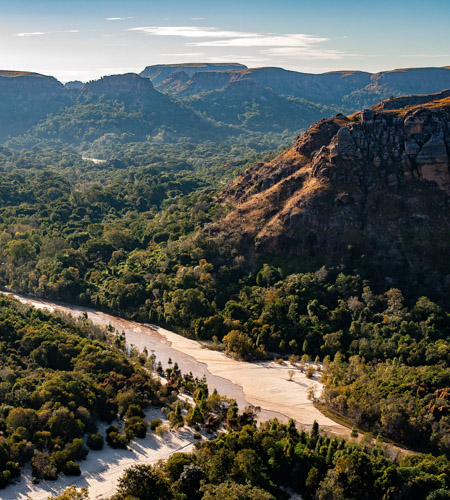 The Makay massif
The Makay is a massif of 4.000 km2 in the southwest of Madagascar. Consisting of a labyrinth of forest canyons, it shelters a real treasure in terms of biodiversity and rock paintings.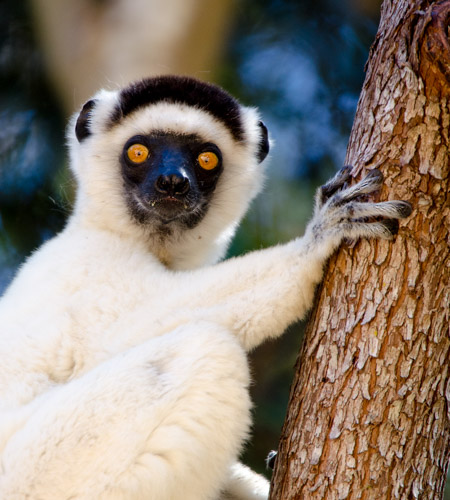 The biodiversity of Makay
Madagascar, isolated from the continents for millions of years, has given birth to a fabulous fauna and flora. The Makay is today one of the largest sanctuaries of this incredible biodiversity threatened with extinction.
The threats
Long preserved from humans, the Makay is now facing strong anthropic pressure. Food insecurity is the main threat to the Makay forests.
Our projects to protect the Makay
In order to address the threats to the mountain ecosystems, we are deploying an ecosystem of complementary initiatives including the development of sustainable economic alternatives (beekeeping, ecotourism), theimprovement of living conditions (access to water, food, education, healthcare and energy), and the protection of natural environments (forest guards, reforestation, awareness, scientific research).
Supporting the protection of the Makay
Our local partner
The Malagasy association Naturevolution Makay is the local partner of Naturevolution for the preservation of the Makay. It was created in 2021 following internal problems within Naturevolution Madagascar, the former partner of Naturevolution. It is composed of volunteer administrative members (the bureau) and about 100 paid executive members (technical positions).

The expeditions
We have led four major expeditions in the Makay massif to inventory its biodiversity and bring back the promotion images necessary for its development and protection.

Book and films on the Makay
Latest news
We need your help!
Make a donation
Contribute to the protection of the last wilderness areas on the planet
Your donation is tax deductible up to 66% (for French citizens only).
Go on an ecovolunteer mission