BIODIVERSITY – WE'RE IN A RACE AGAINST TIME !
Some vastly unexplored areas - the Lost Worlds - are today the last shelters for wildlife and plant species elsewhere extinct or threatened. Yet, these biodiversity strongholds are now in turn increasingly threatened by the dramatic reduction in natural habitats all over the planet.
Protecting the last Lost Worlds is an emergency : it's our mission.
ECOVOLUNTEER MISSIONS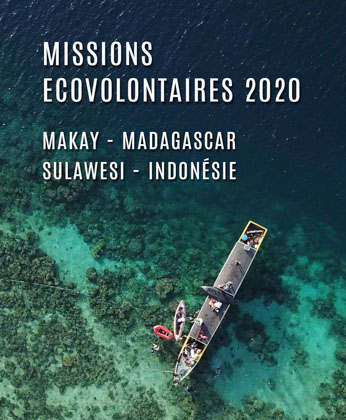 In 2020, join us!
If you wish to contribute to the preservation of biodiversity, live a moment out of time, make unforgettable meetings, observe wonderful animals and you spend exploring the most beautiful places on the planet, come on the field!
Join us asecovolunteer in Madagascar, exploring the Makay to discover its wildlife or helping on our projects with local communities. And if you have more of an aquatic profile, check out our missions in Indonesia😉
> Our ecovolunteer missions
OUR VIDEOS