Naturevolution's mission is to act to preserve the planet's last unknown lands and their biodiversity, and to change individual and collective behaviour in favour of nature.
To achieve these objectives :
We organise scientific exploration missions to the most remote natural environments on the planet in order toimprove our knowledge of living things and to gather as many arguments as possible to convince the governments of the countries concerned to classify the unique biological heritage of these natural areas, which until now have been relatively or totally preserved but are now under serious threat.
We raise awareness of the world and promote respect for living organisms and the sustainable management of natural resources through multimedia content produced or acquired as part of our expeditions and distributed as widely as possible (films, photographs, reports, exhibitions, books, etc.).
We are keen to reach out to young people – the main driver of behavioural change – through activities in schools. We offer a range of approaches adapted to each level (from kindergarten to final year) and to the expectations of the teacher and pupils.
Link to the school events catalogue (coming soon)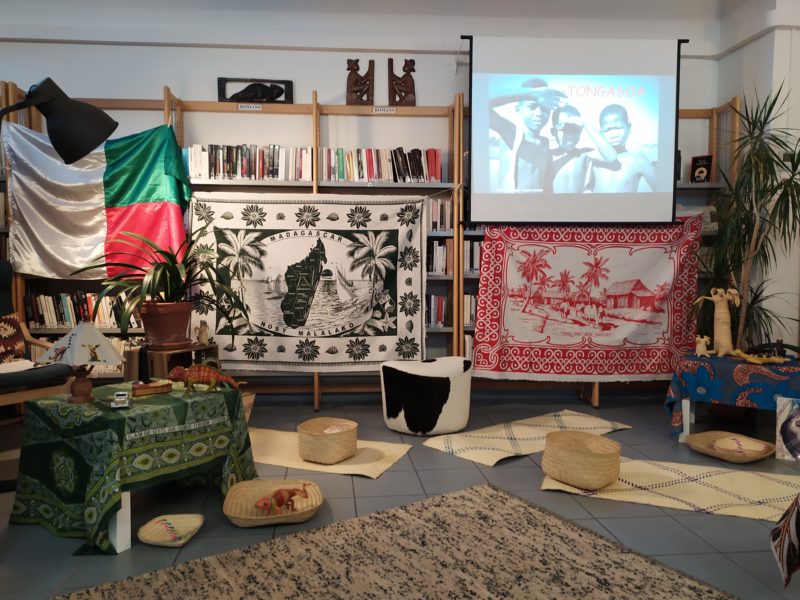 Our educational objectives
raise young people's awareness of the need to respect and protect natural resources, particularly biodiversity
raise awareness of the limits to the renewal of natural resources and the impact of human activities on the environment
provide guidelines for action and encourage pupils, their teachers and schools to change and adapt their behaviour in order to reduce everyone's ecological footprint, both at school and at home
enable pupils to follow a scientific expedition, understand how it is organised and understand the jobs of naturalist researchers
facilitating communication between the scientist-adventurers and the pupils through presentations and meetings
to create a special link between French pupils and those in the regions explored by Naturevolution, to enable pupils to learn more about the specific cultural characteristics of their partners and to educate them in citizenship and openness to the world
open up dialogue, share experiences and suggest practical measures that can be applied on a day-to-day basis
Our approach
Naturevolution uses the scientific and audiovisual content of its expeditions to produce interactive, pragmatic and sensitive educational resources for pupils and their teachers. It also offers the services of a facilitator to volunteer schools, with the aim of encouraging the public to think about environmental issues: water, biodiversity, climate change, mobility, energy, waste treatment, etc.
Thanks to our teacher members and other associative and educational partners, we are also able to adapt our content in line with school programs.
Consult:
The themes of our school projects
The resources we have available
Our works following the 2010-2011 expeditions
Contact us
Teacher, media library, social or cultural centre,
If you are interested in any of our content, or if you are planning to give a talk to your class or within your organisation, please do not hesitate to contact us using our contact form.
We publish teaching resources via a mailing list dedicated to teachers and schools. To subscribe, go to this page and keep up to date with the latest news (low email frequency).