Based on a first epic recce as well as the expedition reports of a team of French speleologists who visited the lower reaches of the Lalindu River a few years earlier, Evrard Wendenbaum led a first scientific expedition in October 2014 to the northern foothills of the totally unexplored Matarombeo massif on the island of Sulawesi in Indonesia, thanks to the support of Pages Jaunes, the Lemarchand Foundation and the Petzl Foundation.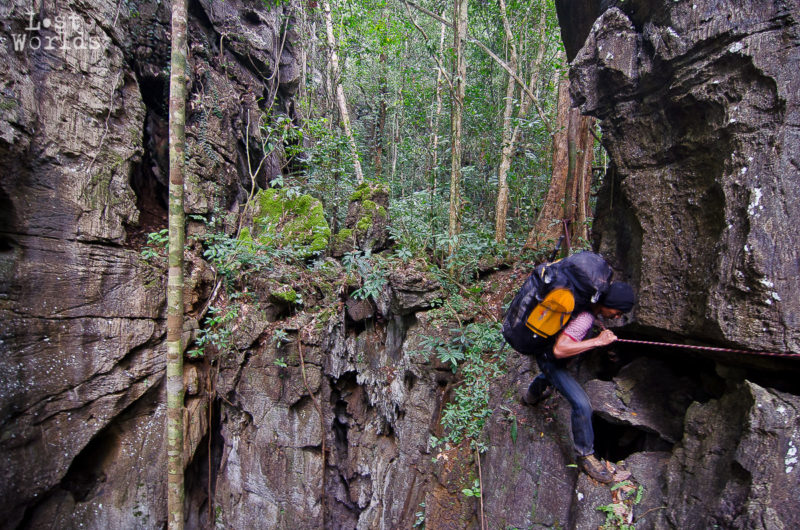 The scientists were thus able to carry out initial archaeological surveys of a number of cavities bearing traces of early human activity (ceramics, paintings, sculptures, etc.). A rapid assessment of local biodiversity and numerous extremely interesting animal observations – including those of the Anoa, the world's smallest bovid, about which little is known today – also enabled the team to refine research projects for a future, larger-scale scientific expedition.
> Find out more about our upcoming expedition to Sulawesi.