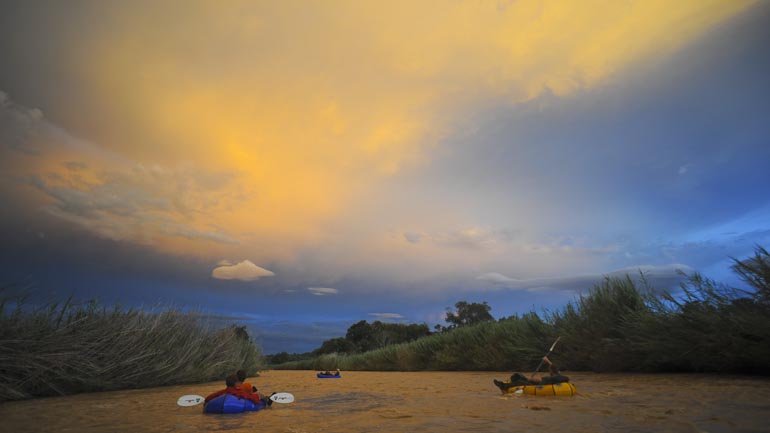 Tuesday, January 19, 2010
Today, three teams for three different routes were created:
First team: After a few hours of preparation bags carrying the bulk of the troop carriers and 40 are left towards the village starting Beronono, early morning walk for 4 hours.

Deuxième équipe : les archéologues. Grande journée avec 30 km de marche guidés par Pierre …. Ils se sont rendus à la grotte de Mahatiny non loin du village de Morafeno au nord de Beronono. Ils y ont découvert une très importante quantité de peintures rupestres. Des zébus, des figures géométriques, des serpents et des personnages. Il y a des scènes qui trahissent un usage par les bons guérisseurs. On peut dire que les peintures sont d'époques différentes. C'est une découverte majeure par la qualité et la quantité des peintures. Malheureusement et c'est inquiétant : les peintures sont en très mauvais état général. Il y a urgence pour leur conservation.

Last team: support team, consisting of Aymeric, Evrard, Nicolas, Greg and Fredo, is on track to achieve a first down by the river Makay on mini-rafts provided by our partner Alpaca Raft.
This festival was also an opportunity for some short speeches from both sides.
Then as we planned to film the Tsivoko Evrard.