The European Commission has launched a public consultation to stop deforestation caused worldwide by European consumption. With more than a hundred European environmental organizations, we have set up a tool to respond to this consultation in seconds, and demand a strong law to protect forests and nature everywhere.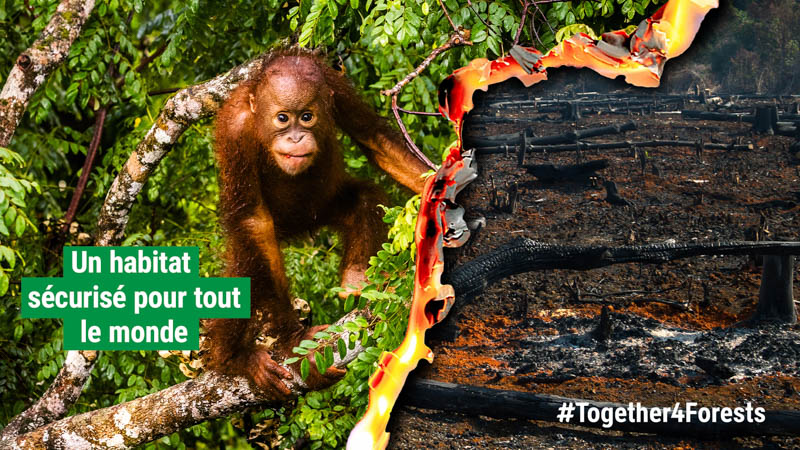 The form above is not showing?
The above petition form may not appear if you are using certain blocking extensions (Privacy Badger among others, but certainly others). You must then completely deactivate the extension for our site, or at least allow the display of third-party content from https://together4forests.eu/ in the extension's settings.
---
Why this campaign?
The world's forests need your help! Les forêts sont essentielles à notre survie. Non seulement elles apportent de l'oxygène à l'air que nous respirons, contribuent à maintenir un climat favorable à notre agriculture, et purifient l'eau que nous buvons, mais elles sont aussi le territoire des peuples autochtones et abritent une incroyable biodiversité. De plus, des forêts saines nous protègent des maladies et absorbent les émissions de carbone de l'atmosphère.
L'agriculture destructrice entraîne la dégradation des forêts and other natural habitats. Without realizing it, Europeans consume products with ingredients from deforested areas or other destroyed habitats such as savannahs. Nowadays, the European Union allows products linked to deforestation and the destruction of ecosystems on the EU market. It means that we unwittingly eat our forests.
At present we have a unique chance to curb deforestation. A new EU law on deforestation-related products is now within reach and the European Commission is asking for your opinion on a law in an open public consultation. With a hundred European NGOs, we have set up a common tool to respond easily and quickly to this consultation.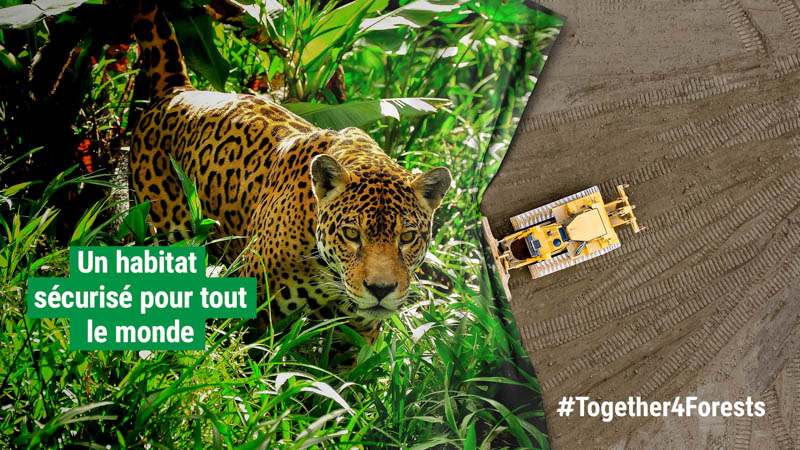 What is the problem with deforestation?
Research shows that we are losing natural habitats at an alarming rate. In the past decade, the Amazon has lost the equivalent of 8.4 million forested football fields, and 10 million natural habitat football fields have been lost in the Closed, the most biodiverse savannah in the world. Even the Pantanal, the largest wetland on the planet, is ablaze this year.
The main driver of deforestation is commercial agriculture, to produce soybean used in animal feed, palm oil used in agro-fuels, rubber used in car tires, for cattle breeding for meat and leather, for production cocoa and coffee, and much more. Browse this article to learn more about the major causes of deforestation and to take concrete action. Because while it is now increasingly easy to buy organic or local, it is very difficult to buy "zero deforestation" products.
That is why the European Union must play a leading role in protecting the world's forests and other ecosystems. If we don't stop deforestation, forest degradation, or the conversion and degradation of other ecosystems, we risk losing our fight against climate change and biodiversity collapse. You can help change that!
L'initiative #together4forests
Countryside #Together4Forests is an initiative launched by a group of NGOs (ClientEarth, Conservation International, Environmental Investigation Agency, Greenpeace and WWF) and supported by a large European network of committed actors, dont Naturevolution.