After discussing the state of play of deforestation in the world and government (in) action in this regard, we take stock here of reforestation, or rather of the myriad of different initiatives that this term encompasses - each actor having of course its definition of the term and its own objective, whether it is political, social, economic or environmental. At a time when Naturevolution is launching the project 1 million trees for Makay in order to create "useful forests" near the villages, and thus reduce the pressure on the forests of the massif, it seems all the more relevant to us to look at the local and global context in which this project takes place.
Reforest [ʁǝ.bwɑ.ze] : Planting trees on land where there were woods that were destroyed.
Afforestation or reforestation?
Often considered synonymous, we choose to use the term here reforestation to indicate the fact planting trees in generalWithout the type, destination or use of the forest created for clarification.
Other terms describe specific activities, but the meaning of words retains an element of uncertainty: reforestation (which seems to us more suitable for talking about the restoration of forests similar to those which existed in the past in this place), Re-ensauvagement or rewilding (Making land the nature actively or passively), regeneration of natural vegetation - but the one 500 years ago or 10,000 years ago? - etc.
The term of plantation is rather used to talk about a project where the economic purpose takes precedence: it is often intensive monocultures, sometimes called "cash crops" when they are mainly intended for export.
Reforest massively against climate change?
In 2015, the biologist Thomas Crowther counted for the first time the number of trees in the world and had arrived at the figure of 3.000 billion, about 422 trees per capita.
According to a new study ETH-Zürich in Switzerland in July 2019, it would be possible toadd 1,000 billion trees on the planet, which would allowabsorber 205 gigatonnes de CO2 and to do reduce the CO2 rate by 25% in the atmosphere over the next 40-100 years if we plant the right trees in the right places. It is good to note that this is a realistic scenario and that these 1 trillion trees will not take over agricultural land which is used today. Rather, it was abandoned or degraded land, but researchers were unable to determine whether it was private or public land.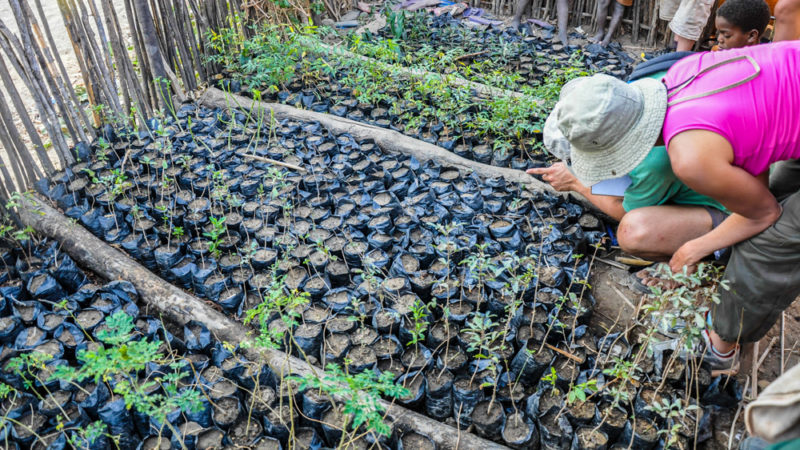 A scenario far from a panacea
This project is a great opportunity to mitigate some of the effects of the climate crisisBut only in the medium term carbon storage is not immediate. It is also ofa "carbon storage capital" finished If trees can absorb much of the CO2 generated to date in the atmosphere, the fact remains that we must stop inject such amounts of it every day.
It is important to note that reforestation projects associated with the resale of carbon credits generated in the form of "rights to emit greenhouse gases," as is sometimes the case, just cancel the benefits described in the study above (the absorption of existing CO2). We will not cover the broad topic of carbon finance in this article, but Friends of the Earth have achieved a very good record on the subject, with many links to deepen.
Such large-scale reforestation can only have very few benefits in terms of biodiversity. Almost half of the reforestation announcements within the framework of the Bonn Challenge are actually new plantations of acacia and eucalyptus intended for harvest, not allowing long-term storage of carbon compared to natural forests (which only represent 34% of the commitments). This is purely and simply greenwashing aimed at disguising intensive agriculture in the guise of a climate solution. Forest plantations, generally monospecific or weakly diversified, do not allow or restore the rich ecosystems destroyed by deforestation, nor often home to an interesting fringe of local biodiversity. In some cases, the context even becomes less favorable for biodiversity than if nothing had been done.
Only the various forest regeneration projects can therefore be considered beneficial from an environmental point of view, whether it involves creating mixed-use forests (native vegetation interspersed with crops), actively recreating forests close to the initial forests. or from re-savage passively. Such a purpose in a project is generally clearly displayed and explained.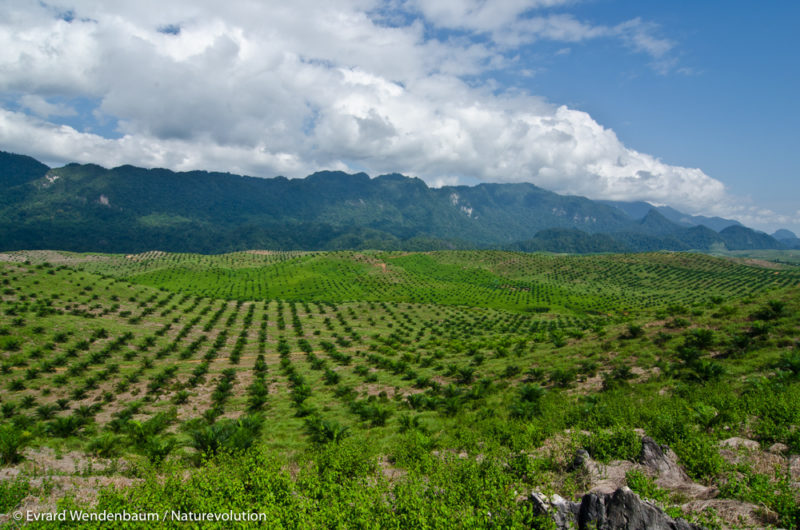 Plantations are also water demanding and will stay more vulnerable than mature forests to fires, diseases and storms during their growth. Their maintenance is therefore essential. Non-destructive use of the wood resource thus generated (for construction or furnishings) can allow CO2 to be stored for longer before it is released into the atmosphere.
Reforestation can have many other benefits such as erosion control, water retention in the soil, a benefit in terms of rainfall in the regional climate, or by providing resources to surrounding populations and further reducing the pressure on other forests that we are trying to protect. This is precisely what Naturevolution envisions with the 1 million trees project for the Makay in the Makay massif in Madagascar.
The fact remains that before planting new forests we should first stop destroying the magnificent primary forests that we remain!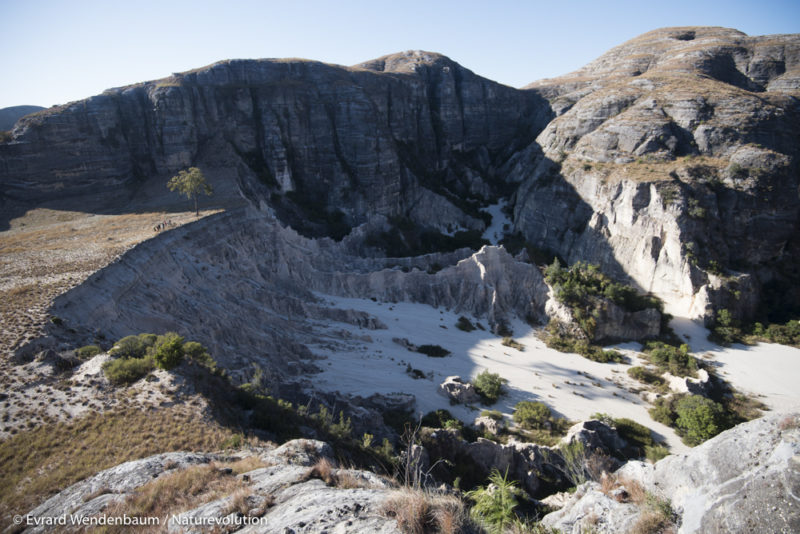 Panorama reforestation policies worldwide
While deforestation is far from being under control and that measures taken to curb it are insufficient, governments choose to massive tree planting campaignsOften highly publicized.
2011 - Germany and the International Union for Conservation of Nature (IUCN) launch Challenge de Bonn. The objective is to reforest 150 million hectares by 2020In order to halt the loss of forest area.
2014 - the ambition is revised upwards with the " New York Declaration on Forests "At the climate summit. The objective passes 350 million hectares by 2030.
The country went further by number of trees planted or announced, without always consistent:
Australia wants to plant one billion trees by 2050, but continues to cut primary forests.
Pakistan announces 10 billion trees by 2030.
India beating a world record in 2017 with 66 million trees planted in 12 hours with the help of 1.5 million volunteers.
The city of Milan announced a target of 3 million trees by 2030.
Iceland planted 3 to 4 million trees since 2015.
Madagascar wants to become a green island with a target of 40 million trees planted per year.
In 2019, Ethiopia planted 363 million trees in 12 hours, breaking the record of India. The country wants to replant more than 4 billion trees in the coming months. 4% of the territory is currently covered by forests, against 1/3 in the early 20th century.
Does it work?
These tree planting campaigns, like those in Ethiopia between 2010 and 2015, often hide a harsh reality: lack of maintenance, 75% of seeds sown or trees planted did not survive.
But past successes show that these campaigns - if done right - can work:
In South Korea, following a massive reforestation program which lasted 25 years, the share of territory covered by forests has increased from 35% to 64%.
China large-scale reforestation since the 1980s, and plans to complete a 4,500km-long forest belt in 2050 to contain the expansion of the Gobi Desert. While the return of forest cover is a great success, most reforested areas have extremely low plant diversity: between 2 and 5 tree species, in a country 40 times the size of France. The new forests thus recreated do not allow the return of biodiversity.
France now has more forests in the Middle Ages thanks to forest management policies. Forest area increases, only one third of the annual biomass production being harvested. The lack of diversity in forests is also criticized., in particular to deal with the crises of biodiversity and global warming. The privatization of the NFB ongoing (2019-2020) does not bode well for French forests.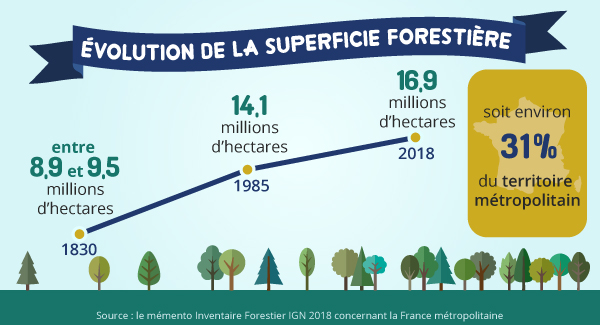 Read more: Why Green Pledges Will Not Create the Natural Forests We Need (in English) is an excellent article on the successes and failures of national reforestation projects.
And rewilding in?
The rewilding - or rewilding - consists of returning land to nature, either by recreating what was there before (a tropical forest, a savanna, etc.), or by letting nature take back its rights all by itself.
This practice is particularly necessary in Europe, only 4% of the territory being protected there. (and many uses are sometimes allowed, such as hunting). It is in particular in the face of this observation that theQUOTATION MARKS created the concept of Wildlife Reserve®, "a natural space whose management is non-management, or free evolution". ASPAS Wildlife Reserves are recognized as the only natural spaces in France, public or private, accepted within the biodiversity protection network Rewilding Europe.
Elsewhere in the world, we can cite the following projects:

The project Omar Tello illustrates stranger bought 7 hectares of pastures (deforested long ago) and are replanted plants for 30 years he has saved from deforestation in all the countries. He is honored in very nice video (9 min).
the botanist Akira Miyawaki has developed a method to restore a virgin forest on an extremely short time 30 years instead of 300 years! An estimated 40 million people of virgin forest trees that Miyawaki method allowed to plant across the world. Many initiatives have adapted the Miyawaki Method to their local context, be it temperate or tropical.
In conclusion : It is quite possible to do AND reforest AND promote biodiversity, you just need to do it right. And the priority remains of course to stop deforestation. We present you concrete ways to fight against deforestation, ranked in order of importance in our next article: How to act against deforestation?
Our Partners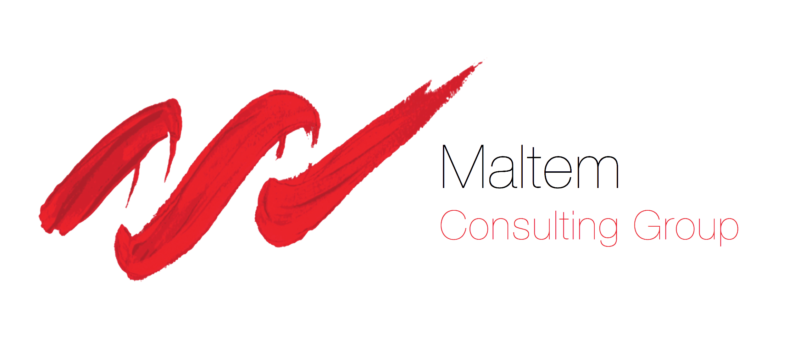 Initial funding to the tune of € 10,000 was obtained from Ermada - Sale of Malagasy handicraftsEnabling the launch of 1 Million trees project for the Makay. Maltem is an ecosystem of specialized consulting companies in the digital transformation and sustainable innovation, and a partner of Naturevolution since 2016.
The entire series of articles
An article proposed by Gaëtan Deltour and Yann Bigant