L'association Naturevolution
Naturevolution was founded in 2009 by Evrard Wendenbaum and Emeric Mourot
Office
Président : Evrard Wendenbaum
Secretary: Gaetan Deltour
Treasurer: Yann Bigant
President Naturevolution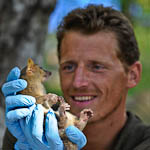 Evrard Wendenbaum - www.evrardwendenbaum.com
A scientist by training, passionate about nature and adventure, Evrard is a modern explorer. He led for fifteen years of expeditions in the recesses of the most inaccessible of the planet. Committed advocate of nature, he initiated Makay conservation project in Madagascar. He now heads the Association Naturevolution including the Lost Worlds project to preserve the last unknown regions of the planet.
Responsible for development of eco-volunteers assignments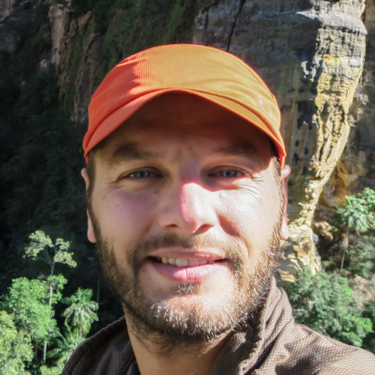 Philippe Mistral
Sportif, toujours de bonne humeur, souriant, énergique et généreux, Philippe est – outre notre coqueluche – le profil parfait pour ces tâches importantes que sont la recherche et la gestion des relations avec les ecovolontaires et aventuriers avant et après leur mission sur le terrain. Il contribue également à la logistique des missions scientifiques que nous menons dans le cadre du projet Lost Worlds. Philippe a rejoint Naturevolution en 2015.
web manager and finance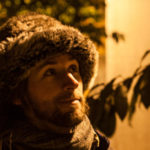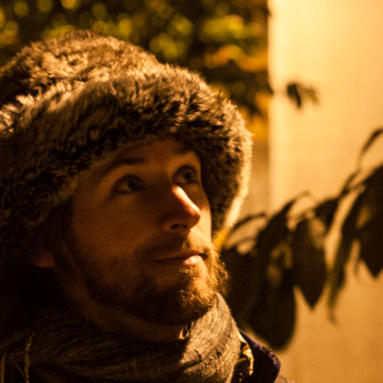 Yann Bigant – www.yannbigant.fr
Ingénieur généraliste, voyageur passionné, photographe talentueux et spécialiste de la Chine, Yann s'est investi pour Naturevolution depuis 2013 lors d'une première visite sur le terrain du Makay en tant que volontaire. Trésorier de Naturevolution, il contribue à tant d'actions pour Naturevolution qu'il est difficile de les citer toutes mais disons que ses domaines principaux comprennent la gestion de nos sites internet et le suivi de nos partenaires. Il coordonne également depuis 2018 notre projet en Indonésie.
Scientific Coordinator and Communication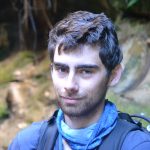 Gaetan Deltour
After studying at the National Museum of Natural History, this young biologist is responsible for coordinating research projects at Naturevolution of field missions but also of writing publications on our blog, social network or on our newsletters. Gaëtan is from the seraglio of Naturevolution. After an exploratory mission in the Makay in 2014, he became an active member of Naturevolution then even became secretary since 2016.
Marie Wendenbaum - Awareness Officer in France
Bernard Forgeau - Naturevolution Representative in Madagascar
Marc Lebreton - Consultant Partnerships
Roland Wendenbaum - Accounting
Michel Brauwers - Accounting advice
Christine in April

– Primatologue, spécialiste de la pédagogie des sciences naturelles

Gaëlle Joubert

– Vulgarisatrice scientifique

Essentials trainees Antonin Blerreau, Laeticia Genitoni Antoine You
aides
Volunteers
Very active volunteers - the number thirty - concretely help us throughout the year to advance our projects.
Want to share your expertise? Give a little of your time? Share your mood or your boundless energy? Join us : contact@naturevolution.org
You want to hire you for our actions? Just simply tojoin Naturevolution.
---
L'association Naturevolution Madagascar
Naturevolution has developed a Madagascar antenna 2014 to ensure specifically management of New Protected Area Massif du Makay in Madagascar.
The shares of the association Naturevolution Madagascar develop along several axes :
(1) frame and the development ofResponsible ecotourism with stakeholders in the sector;
(2) the establishment ofincome generating activities beneficial to the local population;
(3) support for education and health in a region where the condition is lacking;
(4) awareness respect for the environment with the local population;
(5) la reforestation degraded ecosystems and zoning of the protected area.
(6) the regulation of research and monitoring and ecological

.
Office
Chair: Michael Manesimana

Vice Président : Naturevolution

Secrétaire : Marc Rabenandrasana

Trésorier : Karina Zarazafy
Today Naturevolution Madagascar has a team of volunteers and technical positions that allow actively act on the ground. Commissions were created to assist the tourism component, science or income generating activities.
Président de Naturevolution Madagascar et Expert en Aire Protégée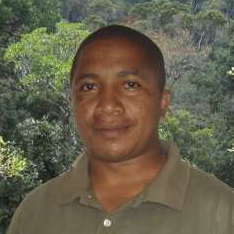 Michaël MANESIMANA Rafanomezantsoa
Passionate about nature, Michael has a degree in science, ecology and conservation of the environment of the University of Antananarivo.
Coordinator of the project Makay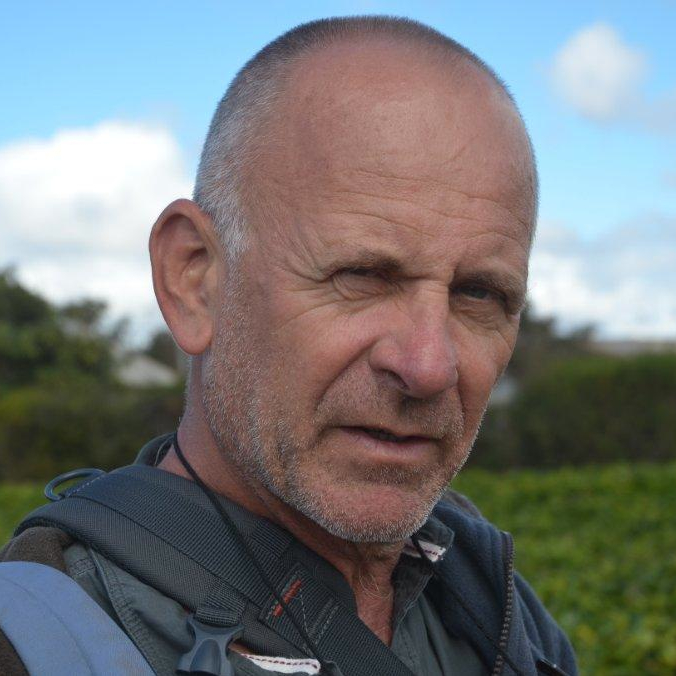 Bernard Forgeau
Bernard a découvert Madagascar en 1988 pour une mission MSF et ne l'a presque plus jamais quittée. Sa passion pour l'aventure et pour ce pays l'a conduit rapidement dans les zones les plus isolées. Une connaissance de la culture malgache qui lui ont permis de développer de nombreux projets et qui l'ont mené à encadrer les meilleurs journalistes reporters sur le terrain depuis plus de 20 ans. Bernard met aujourd'hui cette expérience au service de Naturevolution pour parvenir à protéger le Makay : un atout considérable!
Administrator Rakoronimanana - In charge of Apiculture Project
avec le soutien de Rahery – Représentant régional à Beroroha et l'Association des apiculteurs de Beroroha.
Stephanie Razafimamonjy

– Chargé du projet Reboisement
avec le soutien d'Antoine You – Consultant Naturevolution
Tojo Rabefaritra

– Chargé du projet Ecotourisme et de la logistique des missions écovolontaires
avec le soutien de Pauline Sarniguet – Consultante Naturevolution
Daniella Raharivololomanana

– Chargé du projet Sensibilisation/Animatrice
avec le soutien de Marie Wendenbaum and Gaëlle Joubert – Consultantes Naturevolution
Jeannot Andriambololona

- Accounting

Karina Zarazafy

and

José Belalahy

– Chargés de la communication
avec le soutien de Yann Bigant – Consultant site internet Naturevolution
Marc Rabenandrasana

– Chargé de Lobbying
Naturevolution Representatives in Makay
Au Nord (Malaimbandy) :

Julienne Raharisoa

– Socio-organisatrice

Au Sud (Beroroha) :

Claude Gaude Raveloson

– Directeur de l'aire protégée
avec le soutien de Tafara Paul – Professeur au lycée de Beroroha
À Beronono :

Suzette Nirina

– Responsable de la case de Beronono