To succeed in the formidable challenge of biodiversity conservation, we chose to focus our actions on some exceptional natural sites, particularly rich, largely unknown sites that are extremely hard to reach and vulnerable.
We work in partnership with locals, scientific institutions and media to the development of programs to improve our knowledge and to protect these unique natural environments. Information and audiovisual content that we draw from these scientific programs are then shared with the largest number of films with, photographs, books, exhibitions, cultural events in order to inform people about the beauty of the world and raise awareness to respect wildlife and to sustainably manage our natural resources.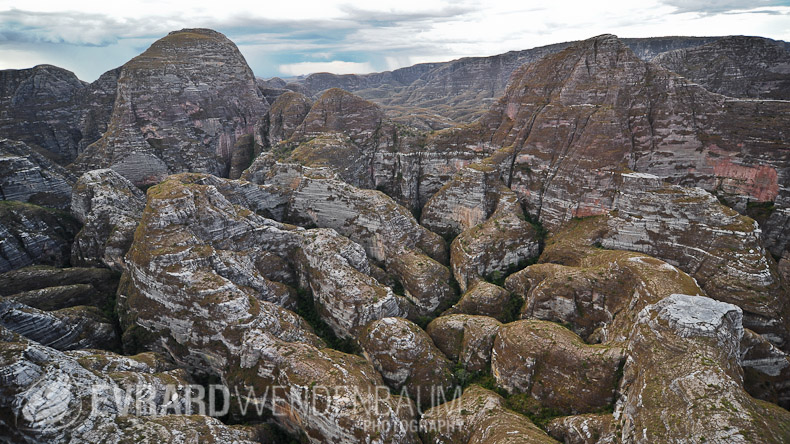 These actions fall into 5 separate programs conducted jointly or not, according to the specific needs of each site :
Science and Exploration
The organization of naturalist missions to inventory all living species of the most inaccessible and most endangered of the world allows us to acquire an in-depth knowledge of some recent terra incognita of the planet. The knowledge and findings of these missions are arguments proving the exceptional richness of these habitats and we will seek the support of national and international environmental bodies and define the most appropriate backup.
Education and Awareness
The adventurous nature of our expedition, the beauty of the landscape and our total ignorance about these isolated sites are assets to evoke interest and educate the public in France and abroad on preserving the environment and respecting the living world, through conferences, interviews, exhibitions, but also websites and blogs, forums, videos, slideshows, press articles, documentary films, books and educational projects.
Our conservation sites, we also work on education and awareness of the fragility and the particular richness of primary forests, of consequences of bushfires and degradation of natural habitats. Our actions also aim to train local people, and especially young, to alternatives to traditional practices, such as slash and burn, to sustainable management of their natural resources and good environmental practices.
Restoration of degraded areas
To reduce or even stop the deforestation and degradation of primary forests and biodiversity loss, decreasing soil fertility, lower water level and rainfall but also the resulting emissions of greenhouse gases, we are working to reforest degraded areas and the most vulnerable. We replant native species including to create forest corridors connecting fragmented forests in order to allow sufficient species genetic mixing to ensure their long-term survival.
Ecotourism
To allow a supply of sufficient revenues to finance the necessary actions for the conservation of selected sites, but also to improve the living conditions of the inhabitants of these regions, we are developing a regulated tourism, environmentally responsible. For this, we build tourism infrastructure and transport, we train the local guides and porters, we develop circuits in partnership with tour operators, and integrating the specifics rules of areas to be protected.
Management of Protected Areas
The objective of this program is to ensure the administration and management of protected areas sometimes defined after our expeditions and inventory of actual damage or future. It is organizing activities on the ground, recruiting and training local managers, obtaining the support of national and international conservation institutions and organizations and possibly a protected area status, legal framework for conservation actions and significant support in negotiations with the local. It is also fairly distribute revenues related to tourism development, to ensure that the recommendations and prohibitions are implemented properly and to manage potential conflicts.