The products we use every day to wash, take care of our body, guarantee our hygiene or protect us from mosquitoes, have a direct impact on the environment. During an itinerant or sedentary stay in nature, it is important to reduce this impact as much as possible, and even more so in remote and / or sensitive natural environments because these have hitherto been protected from chemical inputs and serve as a refuge for species elsewhere subjected to human pressure.
Another important point: in the middle of nature, waste are not processed as is generally the case in cities (but not yet in many so-called in development). Products applied to the skin (soap, cream, mosquito repellent, etc.) will sooner or later slip into the earth or the river, during the shower or carried away by sweat. Ingested chemicals (water purification tablets, pills, medications, etc.) will also be released from the body after passing through the body.
We are not trying here to favor one product or brand over another, but all products are not equal in terms of impact on nature. As we are directly concerned by this impact during our expeditions and our ecovolunteer missions in the field, but also as manager ofProtected Area of ​​Makay in Madagascar, we are making the results of our research public here and we choose to include the names of brands and products to help you navigate them.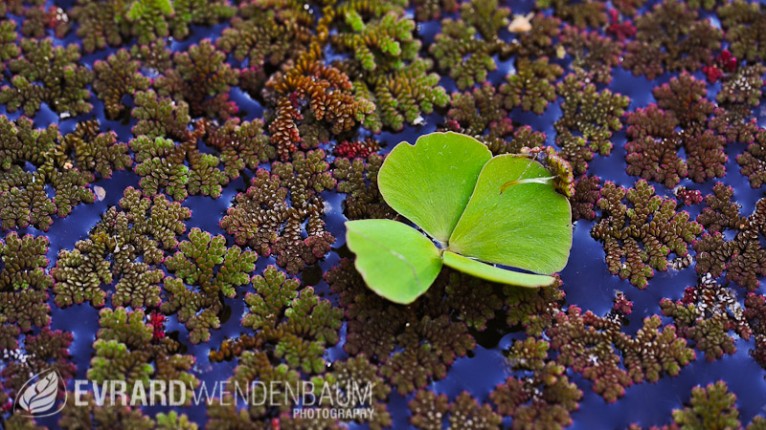 General considerations
The designers of body care products are full of inventiveness to design products that are always more selling or more profitable: this translates in terms of ingredients into surfactants, dyes, plastic microbeads, nanoparticles, parabens, phthalates etc. Digging into the subject can quickly become scary!
Ecological criteria to which we pay attention when choosing a product are: respect for the environment (release into the environment), respect for the health of the user, and respect for animal life (cruelty-free, not tested on animals, even vegan / without component of animal origin). Respect for producers (fair trade) may be added if necessary. It's not always easy to find a product that meets all of these criteria, but some brands do their best.
To make a short cut, the less ingredients a product contains, the less likely it is to contain compounds that are harmful to the environment. That said, you often have to look in the detail, which is laborious. Most of the time, organic certification of a product is almost essential, but it is interesting to note that it is not enough. Indeed, biological does not necessarily imply biodegradable, nor without impact on the environment. In addition, organic certification on cosmetics often relates to a percentage of the product, and not to its totality.
Whatever product is brought in, the best is always to use as little as possible and as rarely as possible. Even an environmentally friendly product leads to the introduction of a foreign component into an environment where it is not present.
A product in liquid form - shower gel, shampoo, etc. - often (always?) Contains preservatives which aim to block the bacterial development favored by the liquid medium.
Soap, shampoo and toothpaste
Savon - The most natural soaps today - and for 3500 years - are Marseille and Aleppo soaps, composed only of olive oil (and bay laurel oil for Aleppo soap). Note that these names are not protected appellations, their composition is not guaranteed and most "Marseille soaps" (especially those from supermarkets, but not only) are not very ecological. To know where to find real Marseille soaps, Go to this guide which recommends the most reliable brands.
These soaps can also be used as a shampoo (depending on individual hair), especially during the few weeks you will be in the wild, and are perfect for washing clothes. Some use them as toothpaste. We used Marseille soap to wash the dishes during our Greenland expedition : it works, but rinsing with cold water is not easy. Versatile, therefore light for the bag.
Shampooing - There are more and more solid shampoos today. Compact and lightweight, these are ideal for remote areas. Some brands are particularly committed to the protection of animals (such as LUSH, but, except recent change, these are not organic). To see if, conversely, these solid shampoos can be used as soaps :)
Dentifrice - Solid toothpaste available on Lamazuna.
Natural low-cost option: baking soda / green clay.
sunscreens
Sunscreen is a real ecological problem today, with 25,000 tonnes dumped into the oceans each year. Its impact on natural marine environments is considerable, especially on coral reefs, which can perish within 48 hours after exposure to toxic sunscreen. The best option seems to be the EQ ethical brand, which we recommend.
There are probably other options, especially for sensitive skin. Please note that even some organic sunscreens and / or mineral may contain harmful components (nanoparticles in particular, see below): the composition must therefore always be checked. The best is to wear it only if or when necessary, to have covering clothes, etc.
Identify sunscreen with lower environmental impact
Chemical filter creams are always toxic, so should be avoided. They are also more and more prohibited, as in Palau, Hawaii, or Mexico.
The following components are strictly avoided because of their toxicity even in small doses for corals: Oxybenzone⁠, Octinoxate⁠, Octocrylene⁠, PABA (Aminobenzoic Acid) ⁠, Enzacamene⁠, Octisalate⁠, Homosalate⁠, Avobenzone⁠.
Sunscreens mineral filter (oxide of zinc, titanium dioxide), however are not considered toxic if they do not contain nanoparticles ( 'NANO' necessarily mentioned in the product composition).
If the nanoparticles are permanently banish, there is no scientific consensus on the non-toxicity of zinc oxide (excluding nanoparticles), which is considered a good sunscreen. That may change with the evolution of the research.
These marks or some of their products are probably interesting: alga Maris ; Wash (ambiguous on nanoparticles); Avène Thermal Spring Water (some products contain nanoparticles).
Read more about Reporterre how tan green? and Glamconscious: ecological ethics sunscreen which also recommends the EQ and UVBIO brands.
Recommended brands in the United States: Raw Elements, All Good and Avasol.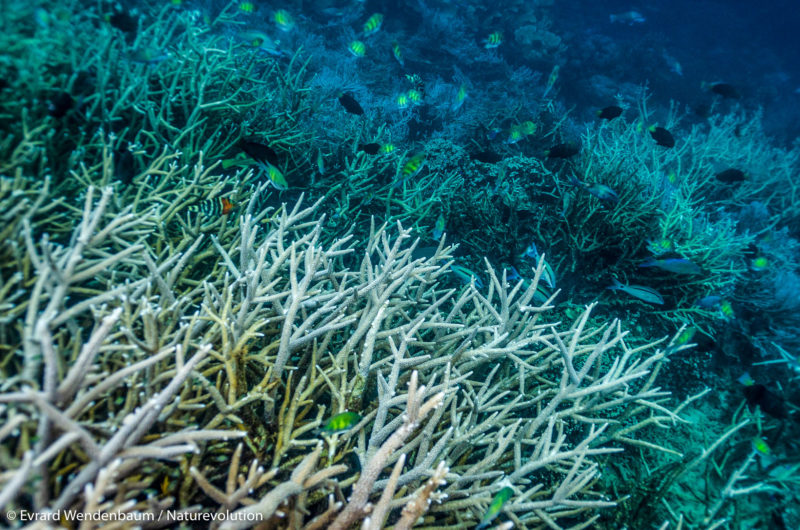 Mosquito repellent
Mosquito repellent without DEET is better for nature. However, many 'natural' mosquito repellants are insufficiently effective in tropical environments. Marks Florame and Puressentiel market special repellents for tropical and infested areas (malaria, dengue, zika etc.), and 100% of natural origin. They work very well.
It should also be taken into account that mosquito repellent is not the only defense to adopt against mosquitoes and the diseases they carry. Especially in the rainy season, prefer long clothes. Mosquitoes are also more present at certain times (around sunset), you have to know how to adapt accordingly.
Treatment of drinking water
It is often best to simply boil the water long enough, about ten minutes. To free yourself from this constraint, we recommend the use of a filter that makes the water drinkable immediately. Katadyn is a benchmark brand. There are also solutions Care Plus and Sawyer (durability / repairability / versatility to be studied).
Indeed, it should be known that the purification tablets (Micropur or hydroclonazone type) are released into the natural environment by the body and could, according to some sources, contribute to its pollution. As a precautionary principle, we recommend that they only be used in exceptional ways.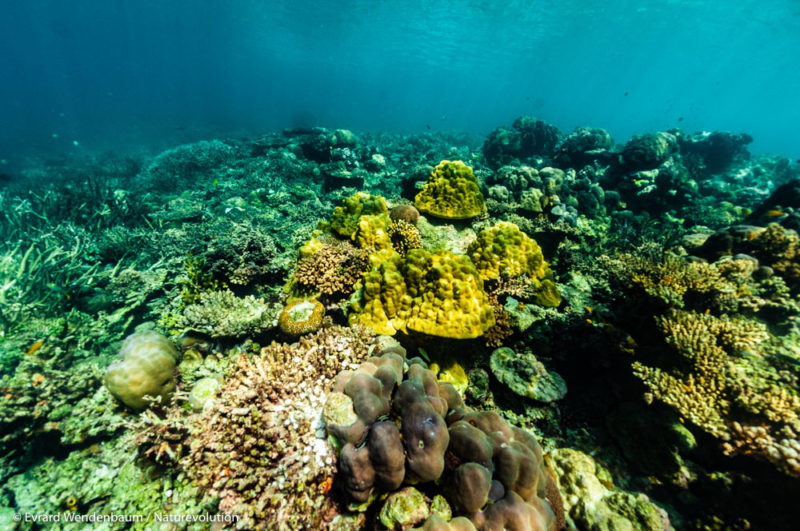 feminine hygiene
Rules - The best is the use of a menstrual cup (type Mooncup, of which here is one user manual). Otherwise, towels / biodegradable pads and dirt free for the body (in Biocoop, for example). The bio reusable cotton towels are possible, but the conditions for washing are not always adequate.
Urinate - The piss-standing solves the lack of privacy that can sometimes exist in some places.
Pill - Finally, although it is not always possible to change the method of contraception for a short stay in a natural environment, we must be aware that the pill also has an impact on natural ecosystems. This impact is reflected in particular by a feminization of living which reached worrying proportions in some lakes.
Wash synthetic clothes
When washing synthetic clothing (fleece, breathable t-shirts, etc.), the mechanical action releases many plastic microfibers in the water, a pollution that the filters of washing machines and treatment plants cannot retain. A fortiori, in the case of washing clothes directly in the streams of a natural area, the plastic microfibers (1 to 2g per wash) are emitted directly into the environment and can then enter the chain from below. food. A wash bag that retains these fibers during the wash is therefore ideal. Available here and there.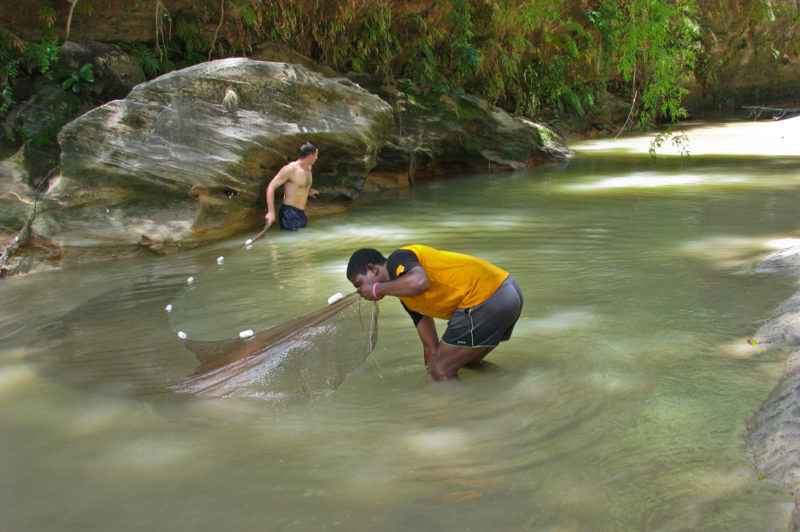 Final note
This page is intended to evolve. Do not hesitate to share your advice and feedback with us by contacting us.
For good practices to adopt in nature, visit our page advice to ecotourists.
Finally, these precautions are imperative in natural environments, but it is good to know that these principles are also valid at home, in town or in the countryside, in order to reduce our footprint on our environment, wherever we are. Our waste and sewage is still going somewhere.
Are we paid to recommend these products?
No. And we don't earn any commissions if you click on the links either :) It's that easy! To help us protect some of the last wilderness on the planet, donate to Naturevolution.
If a brand mentioned or not on this page wishes to support our actions through a partnership, please contact us. If one of your products meets our criteria and we have the opportunity to test it, we can mention it here, independently. And in any case, we need your support to protect the biodiversity of our planet !