This first step-Evrard Wendenbaum book recounts one of the largest series of scientific expeditions conducted in a massive unexplored Madagascar: Makay.
Published by Editions de La Martinière, it was sold more than 16,000 copies.
Synopsis: Formed hundreds of intricate canyons, Makay massif, south-west of Madagascar, is one of the works of nature are the most monumental.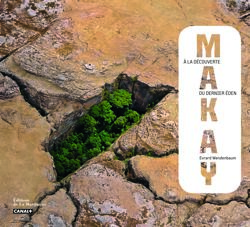 Text and original photos of the author takes us to the discovery of massive behind the scenes of a modern epic.
You will find some extracts below (click to enlarge):