Following the preparatory mission Matarombeo 2014A new expedition is planned in the Konawe karsts. Its purpose is to lead a multi-disciplinary team of international scientists into the heart of the Matarombeo massif and the coral reefs and mongroves of the Matarape bay. They will not only carry out a survey as complete as possible of its biodiversity, but will also study the impact of human activities on the local ecosystems. This expedition will provide many arguments for the start of a conservation program.
Download the expedition brochure : French | English | Indonesian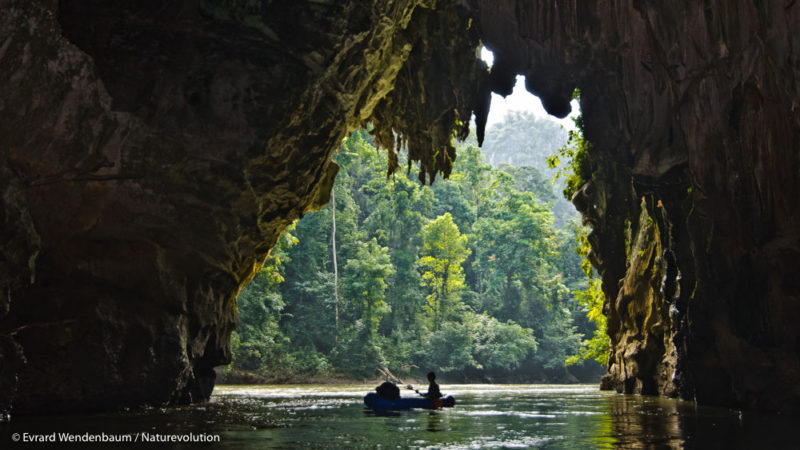 The Matarombeo karst
The massive Matarombeo located in all Konawe karstsIs the archetype quintessential Lost World unexplored. The land is particularly complicated in particular because of its tormented geology and its dense forest, the conduct of this expedition will ask technical skills and physical feats researchers as well as important logistics.
This will include crossing the mountains from start to finish, down wayward quick, sharp climb peaks, traverse underground for several days, to move on and under the canopy of the virgin rainforest.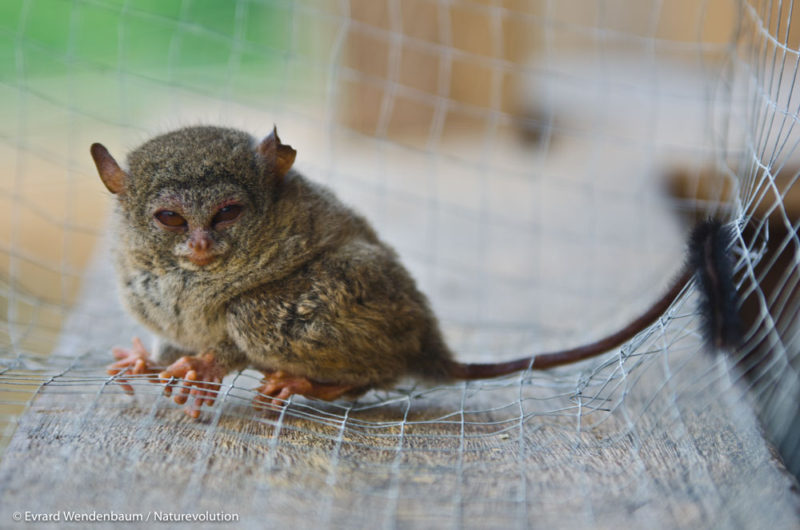 A strong potential of biological discoveries
L & rsquo; Sulawesi island constitutes the major part of Wallacea, An area known for biogeographically the richness, diversity and the high rate of endemism of its biodiversity 98% of mammals are endemic, and a third of birds and almost 80% of amphibians. She also knows the world's greatest concentration of butterflies. Often compared to the Galapagos, it is now one of 34 global biodiversity hotspots.
The karstic massif Matarombeo is one of the last areas virtually untouched and almost completely unexplored Sulawesi. This particular location makes it both a natural environment with incredible potential discoveries d & rsquo; new species for science, and a last bastion of biodiversity 'the urgent need to protect facing a growing number of threats.
The exploration of this lost world will also underground, Karst the required conditions for the development of a huge underground network, perhaps the largest in this region. Finally, some rock paintings, masks and tombs were found in the foothills, a team of archaeologists will also participate in the mission.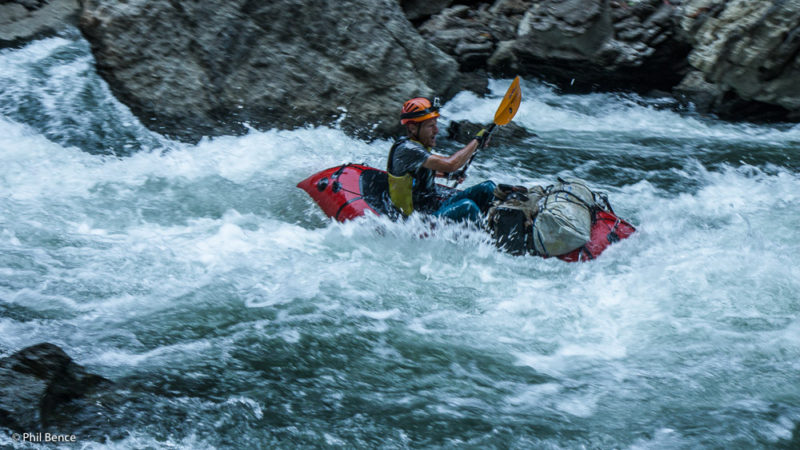 Logistics and technical resources
The Lasolo Lalindu and rivers surround the massive north and south along its length, providing relatively quick access to different parts of the massif. As in previous expeditions and recognitions, "packrafts" small inflatable boats, will be on hand to use these natural channels, which include in particular Navigable underground sections.
Just as the ocean depths, the canopy is a natural environment in its own little known and particularly that difficult to study. Scientists estimate that 70 to 90% of the life of rainforests is not at ground level, but high in the trees, making the richest canopy habitat for plants and animals. The Canopy BubbleA helium balloon which moves on a cable attached to the top of the canopy, will have access to this particular environment or to install a network of a hundred traps camera to capture all unsuspected interactions arboreal wildlife.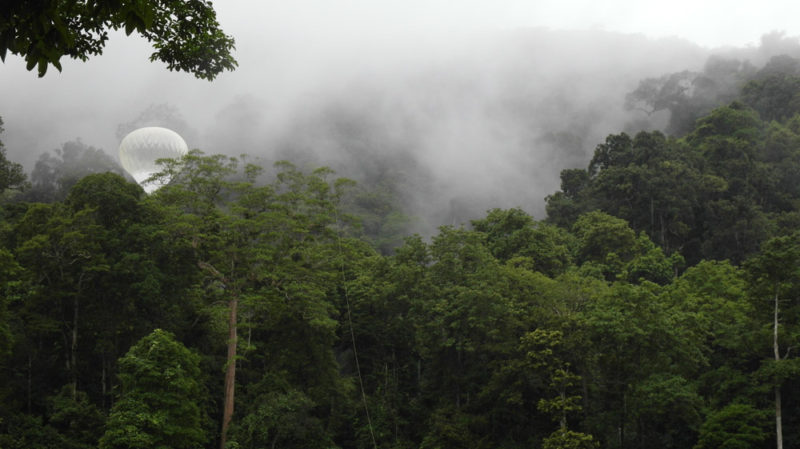 Finally, the use of a helicopter will be essential for an expedition of this magnitude on a difficult pitch. Limiting factor on the mission Matarombeo 2014, because of its cost and its environmental impact, it will be used on future shipping sparingly. He used to carry materials and depositing scientists in isolated areas in the heart of the massif, to avoid days or weeks porting, while increasing the length of the field research.
Scientifiques et exploration objectives
Biodiversity & Evolution
One of the main aspects of the expedition will be to achieve the fullest possible inventory of biodiversity Massif Matarombeo to bring concrete evidence of his wealth and power subsequently argue for a statute and a conservation program. Moreover, endemism and difficult terrain are the major characteristics of this massive Sulawesi, the study of factors that led to the diversification of species always proves as exciting and vibrant.
Inventory of biodiversity
Evaluate and explore biodiversity by conventional approaches (observations, collections) and new exploration (bubble peaks, zip) in surface ecosystems (soil, canopy).
Facteurs d'évolution des espèces et adaptation au milieu
Consider the geographical isolation and gradients elevation as a vector for the diversification and endemic Sulawesi relying on different taxonomic groups: mammals, fish and crabs.
Biodiversity & Conservation
The ecosystems on the edge of the massive Matarombeo, as well as Bay Matarape are in contact with more or less direct manned and operated by human environments. It is therefore necessary as a prelude to a conservation strategy, firstly assess theimpact of human activities on these ecosystemsAnd secondly to measure the services provided by different ecosystems for the recovery of the.
Impact de l'anthropisation sur les populations animales
Compare the diversity and composition of faunal communities depending on the habitat anthropization (primary forest, secondary forest, forest plantations), studying birds, amphibians and reptitles and ants and spiders.
Impact of mining and forest plantations
Analyze the impact of mines and plantations on sensitive areas such as the Bay of Matarape Lowe and swamps using bio-indicators (Heterobranches, Phytoplankton, Odonata, Fourmies, spiders, reptiles and amphibians, Birdlife).
Study of the services provided by ecosystems and biodiversity
Studying Biodiversity and Ecosystem Approaches in terms of ecosystem services: pollinators (bats, butterflies, bees); soil composition (pedofauna); the role of mangroves (coastal protection, prevention of increase in sea level, nursery species, carbon sequestration, bio-filter against heavy metals); the role of reefs (coastal protection, abundant fisheries, tourism, medical future).
Exploration & Caving
Underground networks, far from being lifeless, host species and ecosystems well adapted to their particular conditions. Still little known, potential immense underground networks at the heart of area Matarombeo bodes well curious encounters.
Inventory of subterranean fauna
Establish a first inventory of underground fauna (insects, spiders, bats and fish).
Exploration of underground networks
Complete knowledge of underground networks Karst Matarombeo.
Inventory of Archaeological Heritage
Continuing the description of known archaeological sites and prospect for new sites.
Partners
Find current and past partners on this page. Nous sommes actuellement en plein montage de l'expédition Konawe et en recherche de partenaires pour se joindre à nous. Si vous souhaitez vous associer à ce projet, merci de nous contacter via our contact form.
Download the expedition brochure : French | English | Indonesian