Afin de contribuer à la protection effective des écosystèmes du Makay et d'améliorer les conditions de vie locales, Naturevolution cherche à initier et à promouvoir des activités économiques durables auprès des populations riveraines leur permettant de vivre mieux dans et grâce à leur environnement. Retrouvez sur cette page quelques unes des initiatives en cours.
Ecotourism
Ecotourism is today an emerging activity in the Makay, creating work for guides, porters and cooks a few months of the year. Naturevolution in its handler function of the protected area, strives to develop while supporting its environmental and social impact.
> More details on page Ecotourism.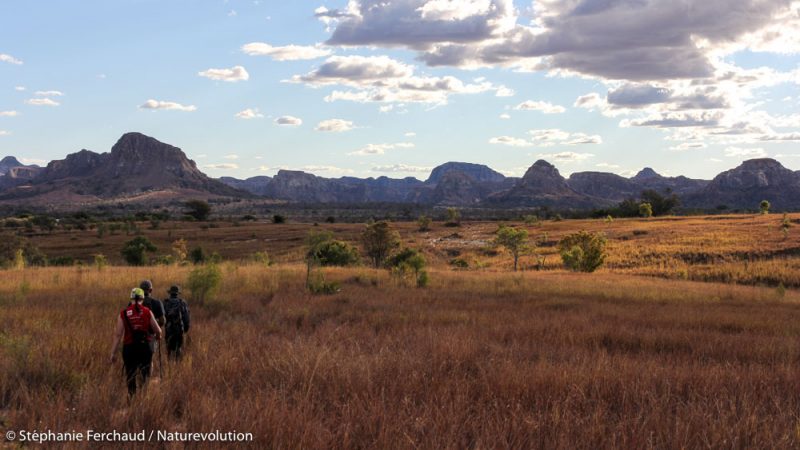 Beekeeping
Beekeeping is a very common activity in Madagascar, but uncommon in the Makay. Through its close relationship with healthy ecosystems, it is mutually beneficial for people and their environment. We are thinking for some time to encourage the development of a sustainable and beekeeping on the perimeter of Makay.
> Project The detail on the page Developement of beekeeping.