We dream that ecotourism is a tool at the service of the preservation of nature and not of its degradation. The objective of our efforts to develop ecological and responsible tourism in the natural spaces that we are working to protect is toprovide alternative income activities harmful to nature such as bushfires, poaching or illegal fishing.
These revenues should make it possible to finance part of the actions necessary for the protection of natural areas and also directly improve the living conditions of local communities, so that they can benefit from the preservation of their environment.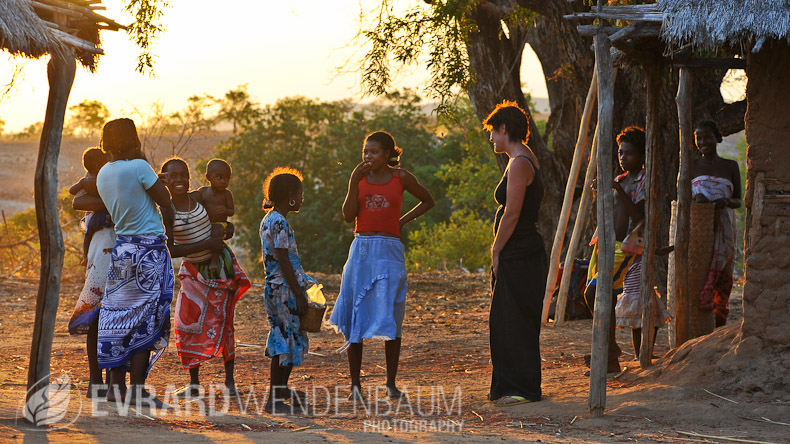 In the Makay massif in Madagascar, we promote low environmental impact ecotourism based on hiking. A entry fee system makes it possible to finance equally the protection of the massif, projects for the benefit of local communities, and an improvement in the quality of the ecotourism offer. At the same time, we support Travel agencies through the establishment of a charter of good practices based on the Leave No Trace principles.
2012: firsts ecovolunteer missions of Naturevolution in the Makay and start of a consultation with tourism operators
2017: implementation of Makay Protected Area website and the ecotourism charter in Makay. Creation of a good conduct charter for ecotourists and tour operators.
2018 : harmonisation portage and guidance rates in the various villages and the introduction of entrance fees to the protected area on June 1.
2019: improvement of the Sakoazato and Tsiazorambo slopes in North Makay. Opening of the liaison offices at the two main entrances to the massif (Malaimbandy and Beroroha), crossing points for any stay in the massif.
2020 : Interruption of ecotourism in the Makay because of the Covid-19. Fundraising in France to compensate 100% of the missing income usually generated by ecotourism.
Set up a waste management system on compulsory camping areas
Implement firewood and cooking wood management in the camps to avoid unnecessary cuts
Install information panels in the starting villages of the treks
Define educational circuits and trails by integrating the constraints of the areas to be protected
Conduct training for local guides and porters
Establish reception facilities
In Matarape Bay on the island of Sulawesi in Indonesia, we have started a dialogue with several local tourist guides and government agencies in the province in order to articulate the protection of the natural resources of this area and the development of ecotourism around the local communities of the bay.