Naturevolution initiates and leads, with its partners, a number of projects whose main aim is the preservation, protection and restoration of natural ecosystems and the animal and plant species found there.
Creation of protected areas
Naturevolution promotes, initiates and supports the creation of new protected areas in the countries where it operates.
Madagascar, Naturevolution registered in 2011 the Makay massif on the list of potential protected areas of the Ministry of Environment and Sustainable Development (MEED) of Madagascar, and met with national and local authorities to validate the proposal. Then we carried out a geographical zoning of the massif (definition of buffer zones and hard cores) according to its state of degradation, its sensitivity and the threats it faces.
The New Protected Area of ​​Makay was born in 2015 and was officially recorded two years later. The Makay massif was simultaneously included in the cultural heritage of Madagascar for its rock paintings. The association created for the protection of Makay, Naturevolution Madagascar, was officially recognized as a manager and has since been monitoring the file in order to obtain the status of definitive protected area as quickly as possible and its classification. The protected area has a website providing information on Makay, its biodiversity and its inhabitants, the management of the protected area, as well as practical information for visitors.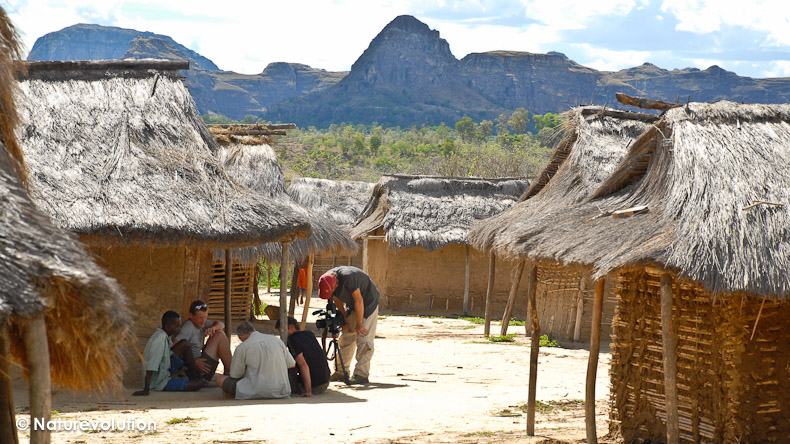 In indonesia - Naturevolution is mobilized to protect the largest primary forest on the island of Sulawesi. Located in the Wallacea biogeographic zone, of comparable importance to Madagascar and the Galapagos, the southeast of the island of Sulawesi is home to a vast area still largely wild and very little disturbed by humans, which constitutes a true refuge of biodiversity, home to more than 100 species appearing on the IUCN Red List. These natural environments are now facing an intensification of anthropogenic pressures due to the expansion of mining industries and commercial plantations. With our network of local partners and in consultation with Indonesian institutions, we are working to create a vast protected natural area in this region.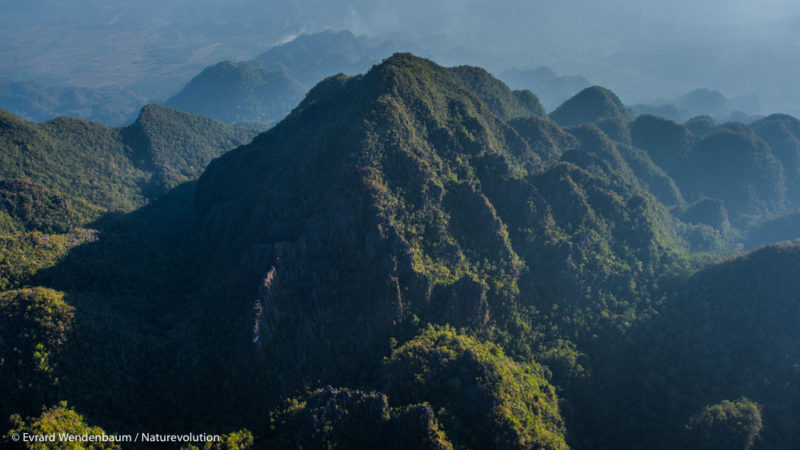 Monitoring and ecological monitoring of vulnerable natural areas
Qu'ils soient protégés officiellement ou non, les milieux naturels sont dégradés quotidiennement, leur superficie diminue d'année en année et leur biodiversité est en péril. Dans certains cas de biotopes particulièrement riches et fragiles, tels que les forêts tropicales ou les récifs coralliens que l'on pourrait qualifier de forêt tropicales sous-marines, il est indispensable d'associer aux actions de développement économique et social des actions de surveillance et de suivi scientifique afin notamment de mesurer l'évolution des dégradations et l'impact des différentes actions de conservation et d'aide au développement.
In the Makay massif in Madagascar as well as in Matarape Bay in Indonesia, we have set up teams of forest guards and divers to ensure surveillance missions throughout the year. These missions carried out in pairs allow us tobe informed at the slightest alert imposing emergency actions such as Acanthaster invasions or forest fires, but also maintain a constant presence on the territory. It should be noted that these "patrols" of eco-guards do not have no repressive scope but are only intended to report on events and to educate potential offenders.
Furthermore,
Emergency actions
Parce que les écosystèmes sur lesquels nous travaillons préservent une biodiversité unique et sont pour elle parmi les derniers refuges, lorsqu'une alerte est lancée sur l'un ou l'autre, nous nous devons de réagir. Nous mettons pour cela en place actuellement des cellules d'urgence capables d'intervenir au pied levé. S'il s'agit d'une alerte de feux de forêt par exemple, l'objectif est de pouvoir envoyer sur place – quelque soit l'endroit touché – une équipe capable de limiter la propagation des feux. De même, en cas d'invasion d'Acanthasters, il s'agit de pouvoir envoyer immédiatement sur place une équipe de plongeurs qualifiés afin de limiter les destructions du récif. Nous travaillons à cet effet conjointement avec des chercheurs de l'IRD à Nouméa, spécialistes de cette problématique, qui forment une équipe de plongeurs bénévoles locaux aux techniques d'éradication de cet animal invasif et particulièrement destructeurs des coraux.
Environmental awareness
We are also aware that a good part of the harmful actions for the environment in the regions in which we work, often remote and isolated, are, beyond the economic reason and the daily needs of the local populations, the fact of a lack of education and awareness, but also of a lack of knowledge of the fragility of natural habitats, and in particular long-term consequences of their degradation. Thus, each of our projects includes a share of awareness-raising actions on the fragility and particular richness of primary forests and coral reefs, on interactions between species and on the causal links between the disappearance of forests and the worsening of droughts, that between the disappearance of corals and the depletion of fish, etc. Our actions also aim to train local populations, and in particular the youngest, as well as direct users of the natural environments concerned. (hunters, breeders, fishermen, etc.), alternatives to harmful and destructive practices, such as slash-and-burn agriculture or dynamite fishing, and the sustainable management of their natural resources.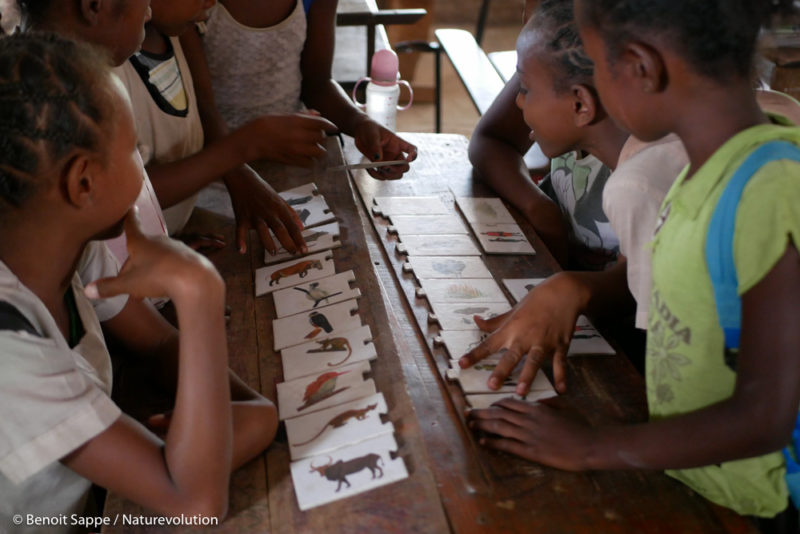 In Matarape Bay in Indonesia, we laid the foundations for a integrated coral reef protection strategy including awareness raising, advocacy actions with the authorities, intervention on invasive species and restoration of coral reefs.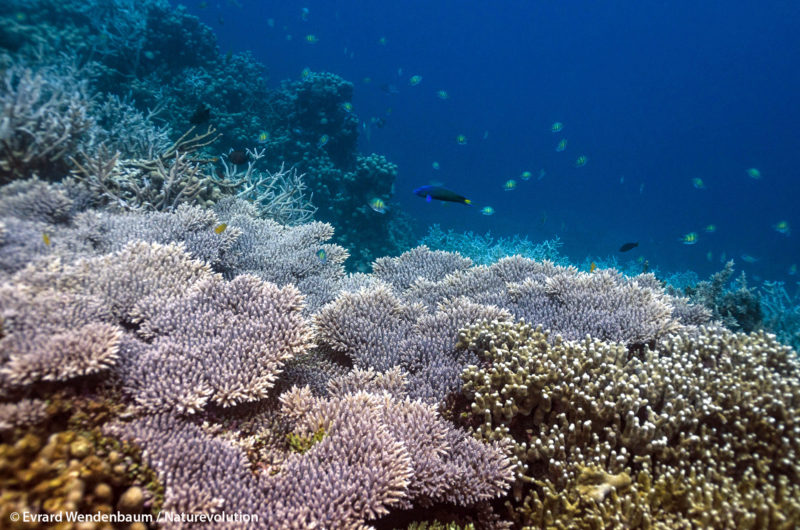 Restoration of degraded spaces
The objective of our actions to restore degraded spaces is to reduce or even stop deforestation and the degradation of primary forests as well as the loss of biodiversity, the decrease in soil fertility, the drop in water levels and rainfall, as well as the resulting greenhouse gas emissions.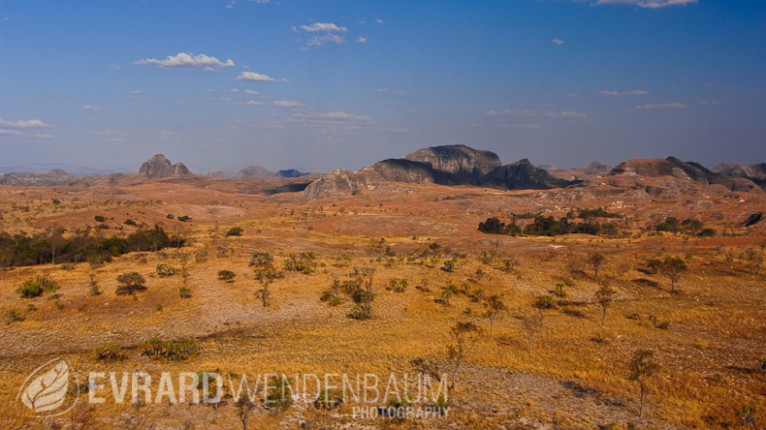 To create forest corridors connecting the various fragmented forests and thus allow the species present sufficient genetic mixing to ensure their long-term survival, we are raising awareness among local populations about the role of forests and the impact of bush fires on their daily lives. No reforestation program is currently planned within the Makay protected area, where we have chosen to let nature take its course via a passive reforestation.
On the other hand, to allow local populations to always have wood for construction and cooking while avoiding overexploitation of primary forests, we replant species suitable for the outskirts of the villages. The first reforestation actions started in 2011 with the definition of priority areas and the installation, in South Makay, of the first nurseries managed by villagers trained by us. Interrupted in 2014 due to a lack of involvement of local nurserymen and a lack of presence of Naturevolution in the field, the project saw the light of day again in 2019, after 4 years of regular presence in the field, via a vast reforestation program. around the villages.