PORTRAIT - To get to know Stephanie, project manager Reforestation within theTeam Naturevolution Madagascar, Take the path of the Makay nurseries. Most often, you come across wielding the spade, or rather theangady, Multifunctional tool that Malagasy handle with excellence. At first light, it can be found in contemplating seedlings under shade structures. She has to talk to them, no doubt!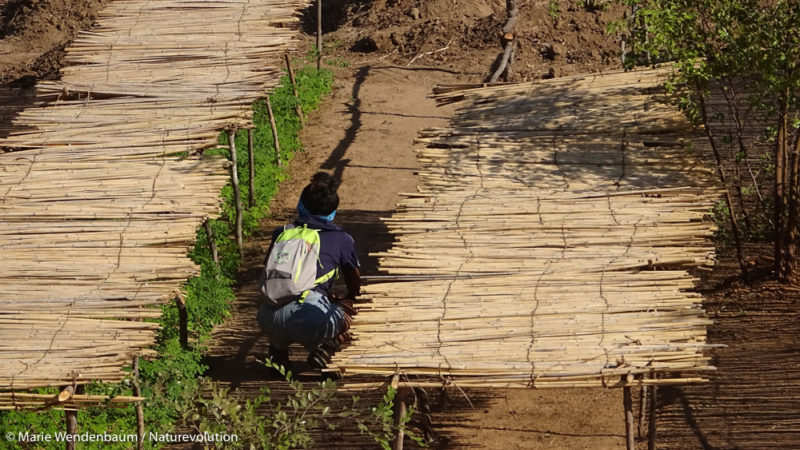 Stephanie art to be respected despite his frail figure in a field usually reserved to men, that management and agricultural work.
Never reluctant to the task, far from it, Stephanie is not confined to its coordination role reafforestation, elle revêt plusieurs costumes et use de sa propre huile de coude pour creuser les plate-bandes de la pépinière, débroussailler, arroser, discuter avec les chefs de village, recruter les pépiniéristes et les techniciens agricoles, intervenir auprès des villageois pour faire de la pédagogie autour de la gestion durable et responsable de leurs ressources…
Sa ténacité et son envie d'impliquer les villageois et pourquoi pas d'autres femmes sont ses points forts ! Sa devise : « Regarde haut et vise loin ! » (en malgache : mimbajona ambona ary mitsinjo lavitra). Stéphanie est malgache, comme tous nos chefs de projet aujourd'hui. Originaire d'Antsirabe, c'est une jeune femme de la ville et des hauts plateaux, habituée à la fraîcheur du climat et l'effervescence citadine, qui a su s'adapter à merveille à la torpeur que l'on doit subir sous le soleil ardent du Makay.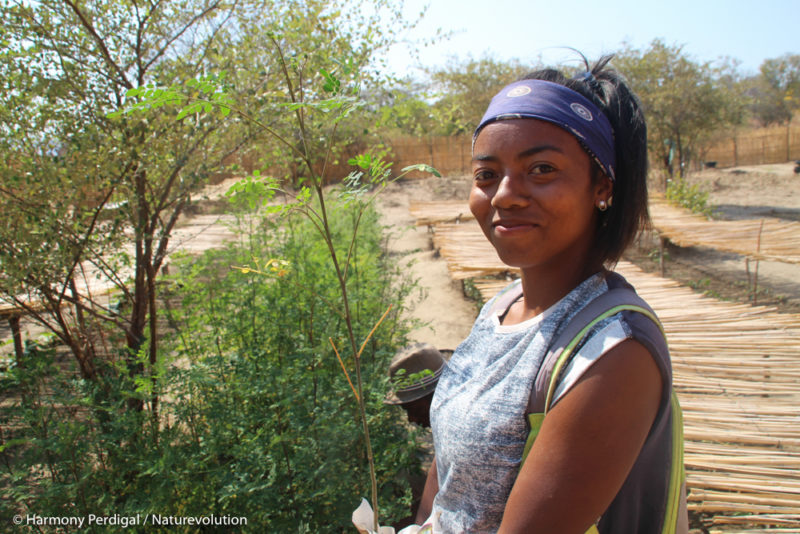 De fin mars à fin août 2019, Stéphanie a été accompagnée par un jeune français, Antoine, venu faire son stage de fin d'étude en ingénierie de l'aménagement du territoire. Le binôme n'a pas manqué d'activités tant il y avait à faire pour lancer ce projet de pépinières villageoises !
Ils ont sélectionné les graines des essences according to their properties and their uses. Then, Tsiazorambo and Sakoazato, 2 localities North Makay, helped the villagers, they have demarcated land to exploit, dug flower beds up to 24 000 plants, enriched the soil with rice bran or zebu dung, planted the seeds (see the list of species planted), Watered seedlings but also provided initial training to local Nurseries Our.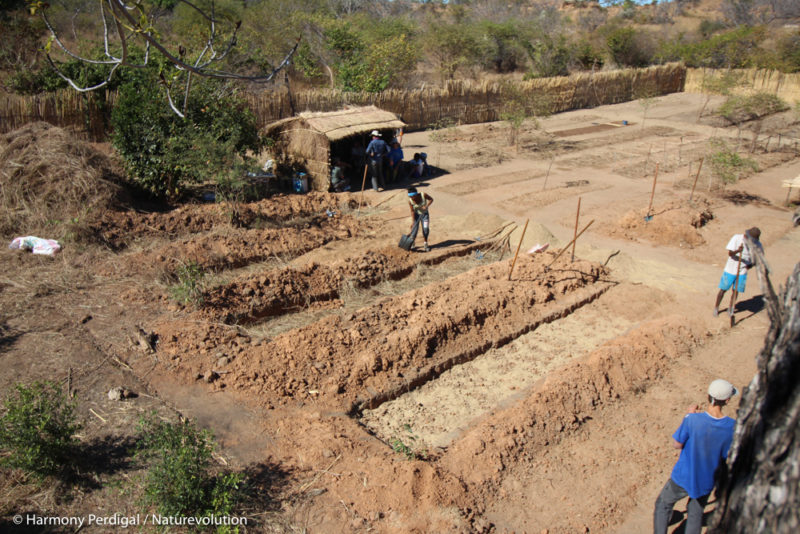 Stephanie's achievements since its position taken in March 2019
Construction of suitable tools (see here the dibble to transplant the seedlings without plastic pots)
Aménagement de 5 PEPINIERES dont 2 dans le Nord Makay (Sakoazato et Tsiazorambo) et 3 dans le Sud Makay (Beronono, Tsivory et Beroroha)
Recruitment Nursery initial training
Village Information and Awareness
Monitoring of sowing and planting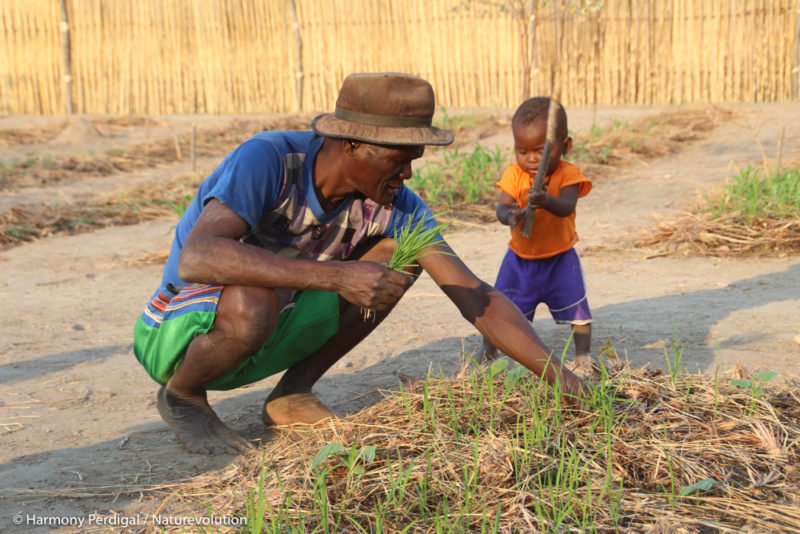 Participez au programme 1 million d'arbres pour le Makay
To find out more