We have been working since 2009 to preserve the Makay massif on the island of Madagascar.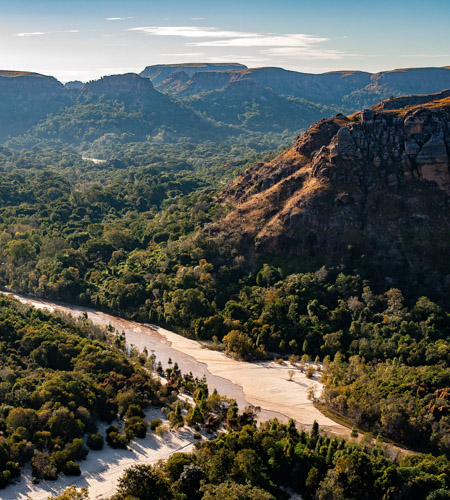 The Makay massif
The Makay is a massif of 4,000 km2 in southwestern Madagascar. Made up of a labyrinth of forest canyons, it is home to a real treasure in terms of biodiversity and rock paintings.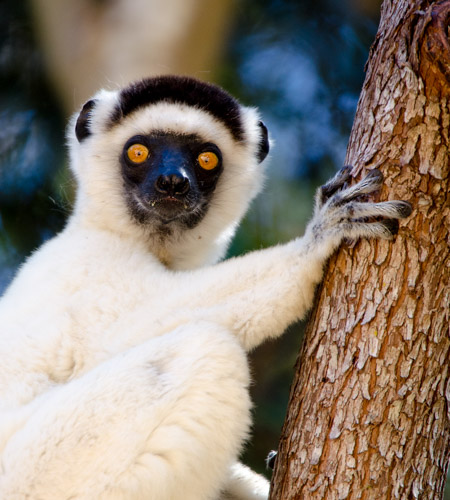 Makay's biodiversity
Madagascar, isolated from the continents for millions of years, gave birth to fabulous flora and fauna. Today Makay is one of the greatest sanctuaries of this incredible biodiversity threatened with extinction.
The threats
Long preserved from humans, the Makay now faces strong human pressure. Bush fires are the main threat to the forests of Makay.
Our projects to protect the Makay
In order to face the threats weighing on the ecosystems of the massif, we are deploying an ecosystem of complementary initiatives including the development of sustainable economic alternatives (beekeeping, ecotourism), theimprovement of living conditions (education, agroecology), and protection of natural environments (forest guards, reforestation, awareness raising).
Support the protection of Makay
Our local partner
L'association Naturevolution Madagascar was created in 2015 to manage the New Protected Area of ​​Makay. The association is made up of volunteer administrative members (the board) and paid executive members (technical positions).

The expeditions
We have led four major expeditions in the Makay massif to better inventory its biodiversity and bring back the images necessary for its development and protection.

Book and films on the Makay
Latest News
We need you !
Donate
Help protect the last areas of wildlife on the planet
Your donation is tax deductible up to 66%
high resolution version