The Konawe Karsts cover a geological complex of approximately 5,000 km2 in the southeast of the island of Sulawesi, Indonesia. They include the Matarombeo massif, a mineral fortress covered with vegetation and completely unexplored, and, located in its extension, the bay of Matarape, rich in rocky islets and coral reefs, and populated with fishing villages.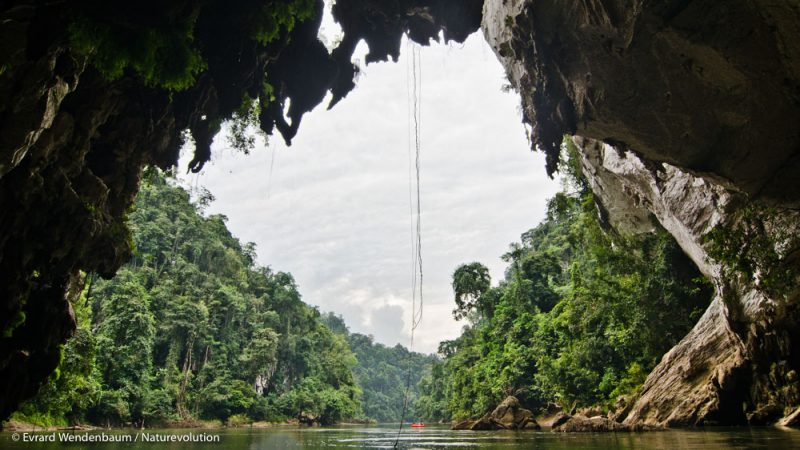 The Matarombeo massif
The karst massif of Matarombeo Extends over approximately 1,200 km2, approximately the size of the island of Martinique, with its eponymous summit which rises to approximately 1,500 meters above sea level. It is bordered to the north and south by two main rivers that flow from west to east along the entire length of the massif. These waterways offer the possibility of entering the massif in its entire length and making natural transects.
In addition, with the adjacent massifs of Tangkelemboke and Mekkonga, south-eastern Sulawesi is still home to one of the largest area of intact primary forests of the island, one of the last bastions facing palm oil, pepper and cocoa plantations, cement factories and nickel mines.
The karst massifs are known to be the richest areas on the planet in terms of biodiversity, the almost total lack of knowledge about Matarombeo and the surrounding rivers guarantees an immense potential for discoveries in terms of underground networks and species new to science.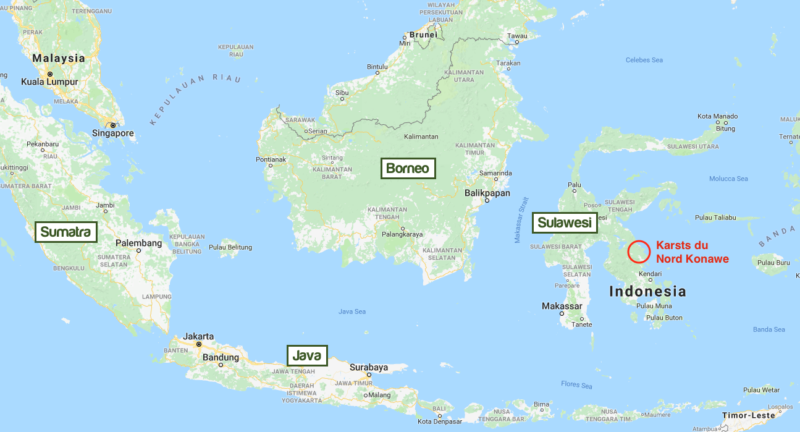 Matarape Bay
The karst region of North Konawe sinks into the sea to the east of Matarape Bay. Consisting of a myriad of coves and rocky islets reminiscent of other Southeast Asian tourist destinations, the beauty of the area and the richness of the seabed have earned it the nickname of "little Raja Ampat ", heralding future tourism development.
If the islands and the coast are dotted with a multitude of small villages that live mainly from artisanal fishing, the region is not spared by pollution from waste, especially plastics, and the rampant exploitation of natural resources, such as nickel.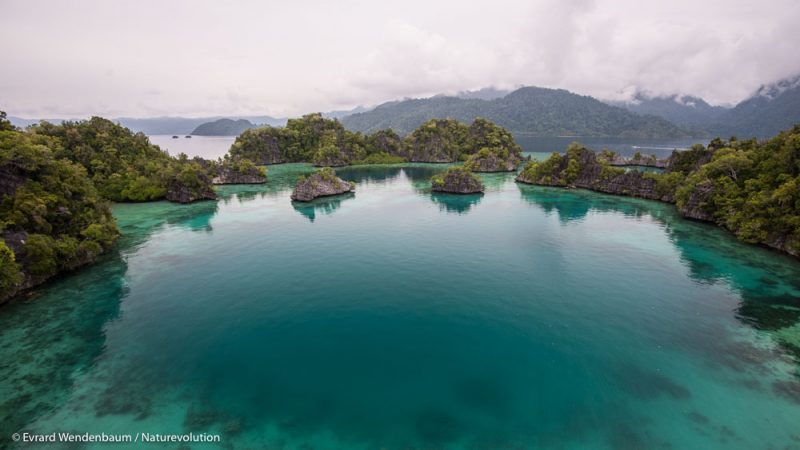 _
English translation made possible thanks to the PerMondo project: Free translation of website and documents for non-profit organisations. A project managed by Mondo Agit. Translator: Cressida McDermott