They are in the air but heads for a good cause, meet Anne-Sophie and Vincent, ornithologists on shipping # MAKAY2017
- Anne-Sophie, Vincent, can you introduce yourself?
AS : Anne-Sophie Lafuite
V : Vincent Romera
Anne-Sophie Lafuite is also a 'accustomed' to Naturevolution expeditions. It participates in Challenge Makay 2013 for Naturevolution and discovers Makay first. Noted for its ornithologist talents Naturevolution invited to participate in theshipping Lost Worlds in the massive Matarombeo à l'automne 2014, une expédition pilote visant à établir un début d'inventaire de la biodiversité et les premières images vidéos de l'Anoa, un petit bovidé endémique de l'île de Sulawesi.
– Qu'est-ce que vous faites ici dans cette expédition ?
V : On est tous les 2 ornithologues et on est en charge des inventaires des oiseaux dance le Makay.
AS: And using both identification transects to view and listen and catch people at the net.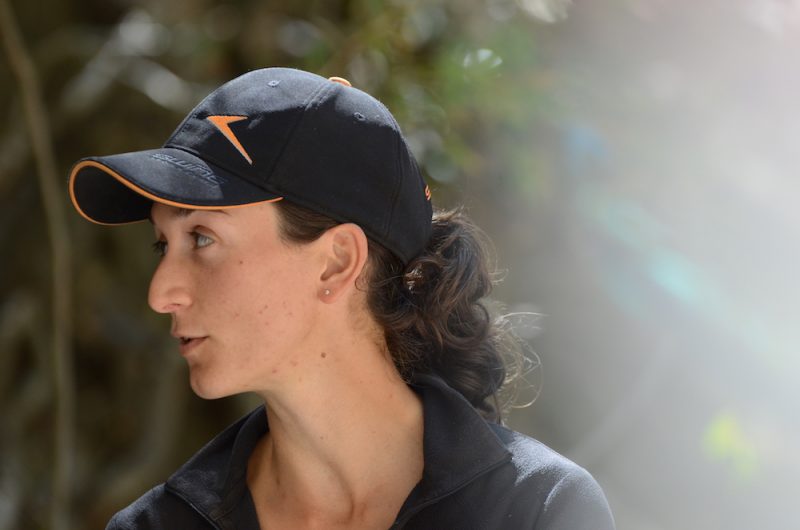 - What is the advantage for you to come to Madagascar and especially the massive Makay?
V: Already for Madagascar, we must know that this is where there the highest rate of endemism in the world across all taxaSo for birds is obviously the case. It has for example 53% of the bird species that nest in Madagascar and are strictly endemic to Madagascar.
Et après pourquoi le Makay, c'est parce qu'on est dans une espèce de sanctuaire au regard des autres milieux autour du massif qui sont eux très dégradés et quasiment inexistants dans leurs états originels. On a donc ici un réservoir de biodiversité qui est très intéressant à étudier.
– Comment travaillez-vous sur le terrain ?
AS : On commence par des transects d'observation au lever du jour jusqu'à 11h, midi. Donc on fait ça en se déplaçant à vitesse constante, 1km/h, en ligne à peu près droite, en fait on suit surtout les lignes naturelles comme les rivières et les canyons parce qu'il est difficile de se déplacer dans la forêt ; et on note tout ce qu'on voit, les espèces, le nombre d'individus, etc… tout le long du transect.
And in terms of catches using nets 12m that also opens just before sunrise and we turn with ten mesh. Of a bird is caught in it we shall unravel and measurements are taken as wing length, weight, etc. and taken samples if needed for certain target species as we study with the Malagasy.
feathers we will finally gather in the swamps to study the dispersal of spores bryophytes by birds.
V : Je pourrais rajouter un petit quelque chose : je dispose de matériel de prise de vue et d'enregistrement sonore donc à chaque fois que cela a été possible on a photographié et/ou enregistré les espèces.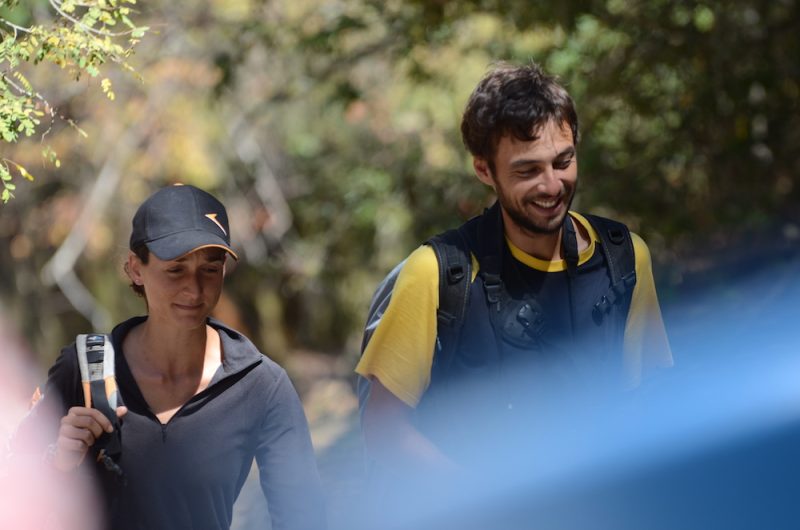 – Comment travaillez-vous avec les écovolontaires ?
AS: They have been helpful to us climbing nets, to check catches and to assist us in these manipulations there. Transect also.
V For example we had Mark as ecovolunteer on the first session that was beginner birding we will say.
He was much interested in birds and highly motivated so that was the profile that we needed to accompany us on transects because he was silent, attentive, and as the birds are very sensitive to disturbance, if you walk too loudly or we talk a bit much, there is little chance of the species because they are fleeing before.
- Anne-so, your favorite work tool?
- Where are you in your findings?
AS: Outside raptors were contacted half a dozen species that were not yet known to the Makay and whose range does not include the entire massif.
So that's another interesting fact because there are many other species that we do not know at all the presence in the region, which again shows the importance of this "biodiversity safe."
V: To add one last thing I would say, like around the massif there are only completely deforested areas drained and very dry savannas of gender, found in the Makay relict habitats which will instead approach the wet-type galleries forests. Species found particularly present in Mahajanga, for example, which has areas of wet tropical rainforests and here we found a species that is strictly subservient to precisely this type of environment.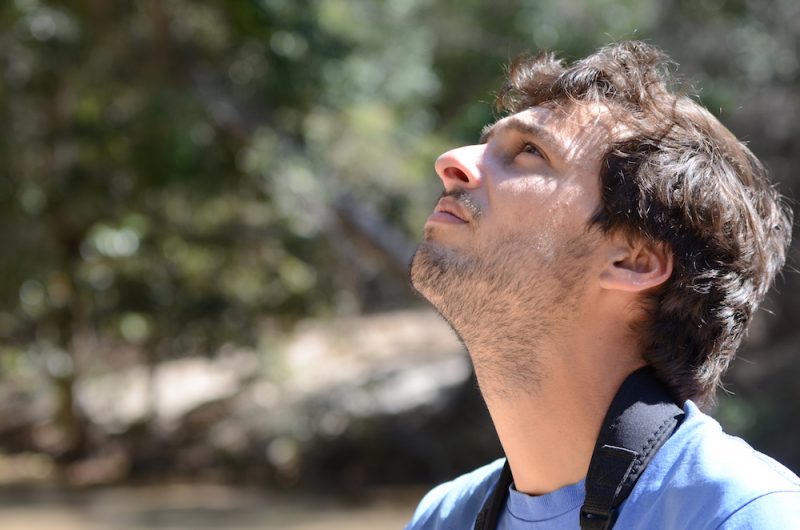 - The sores from the beginning of the expedition?
- What you dream of discovering the end of the expedition?
AS and V: We would definitely love "Toper" (check) the marsh wetlands.
In fact we can not wait to go in the area of ​​wetlands because there you will find species that have not yet contacted in canyons or on the periphery of the range, ie species of rails eg cash instead of ducks, species of egrets and herons, so the family of herons and also potentially two other raptors that may be present there and we hope to uncover.
That would be the white-bellied hawk (falco zoniventris) And the Malagasy harrier, which are two species that can be found on media type with the presence wetlands including reed beds.
And if we find them, I think the Makay deserve its title of first area for raptors in Madagascar!
- One last anecdote?
PS: Around the Henst is designed by Auka on Most Wanted: the most popular species by scientists in the Makay! Vincent Romera is also a talented photographer: discover his best shots on son compte Flickr.
Un projet réalisé en partenariat avec Ornithomedia.com


Photo credit © Julien Chapuis / Natexplorers and Philippe Mistral / Naturevolution.