Indonésie – Naturevolution a poursuivi tout l'été ses actions sur une cinquantaine de sites différents de la baie de Matarape et du massif de Matarombeo au sud-est de l'île de Sulawesi, grâce à la présence de 30 écovolontaires répartis sur 3 missions.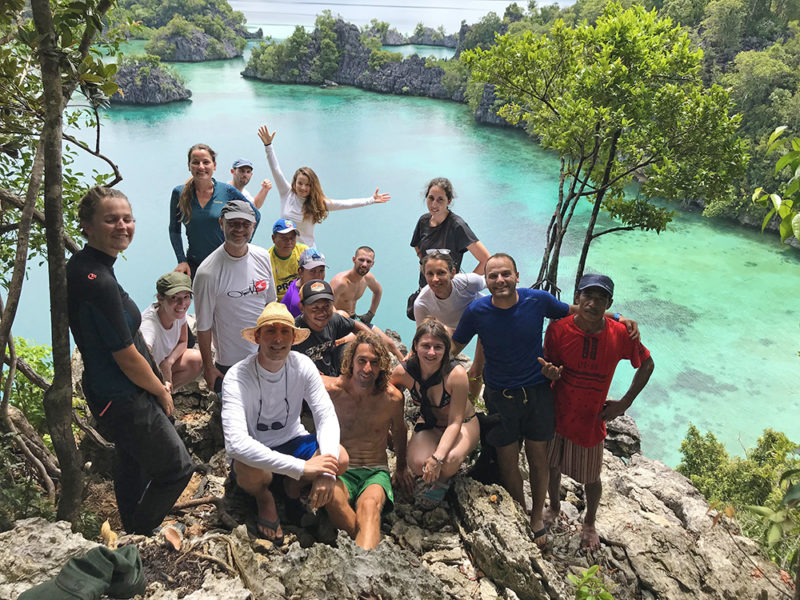 Focalisées sur the Matarape bay, un site magnifique mais sans aucune protection, nos actions de protection des écosystèmes marins ont pu aboutir à des résultats concrets et encourageants for the future of our projects in this area:
A total of 20 beaches have been cleaned, including all wild beaches the large island of Labengki.
Waste has all been sorted then be sent to the city of Kendari, where the only existing waste disposal in the region, and where some of the waste can be recycled. This is part of our implementation project of a waste management system for the province, presented in this video.
5 awareness conferences, Including on the issue of plastics in the environment, have been made in the villages of the bay.
14 information panels were manufactured and placed on sensitive natural areas.
Discover in detail all of our actions on ocean pollution by plastic waste and a typical day course on this post: Naturevolution attacks the plastic waste in Indonesia.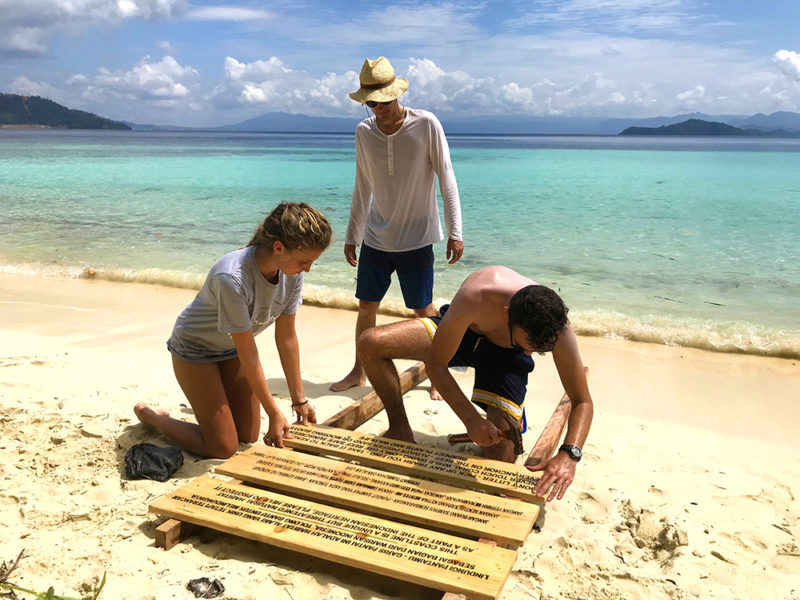 Side protection of coral reefs:
we have established ten mooring buoys

pour préserver les coraux des ancres des bateaux,

trois récifs distincts sont désormais suivis

par des protocoles d'observation réguliers :




– le protocole REEF-CHECK qui permet de suivre l'évolution à moyen terme de la santé générale d'un récif corallien,




– le protocole ACANTASTHER qui permet d'évaluer l'évolution des populations des étoiles de mer couronnes d'épines (

acanthaster planci

), corallivores et sujettes à des explosions de populations dévastatrices pour les récifs.
En savoir un peu plus sur le volet sous-marin de nos actions : Préserver les récifs coralliens de la baie de Matarape.
And as is customary, our missions were concluded by a small discovery of completely wild massif Matarombeo and up the rivers in dugout: Foray into the jungle Matarombeo.
Vous aussi, venez sur le terrain : si vous souhaitez nous rejoindre sur le terrain pour participer à nos actions de préservation des milieux naturels de l'île de Sulawesi en Indonésie, les dates de nos prochaines missions écovolontaires sont sur notre site internet :
Missions écovolontaires en Indonésie : information et inscription