Indonesia - Naturevolution continued its actions throughout the summer on a fifty different sites Matarape bay and the Matarombeo massif in the south-east of the island of Sulawesi, thanks to the presence of 30 eco-volunteers spread over 3 missions.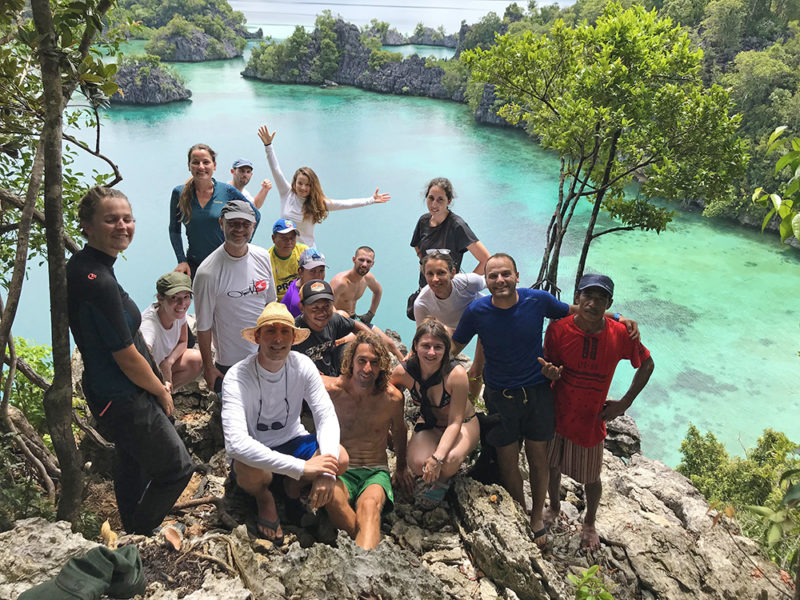 Focused on the Matarape bay, a magnificent site without any protection, our actions to protect marine ecosystems have resulted in concrete and encouraging results for the future of our projects in this area:
A total of 20 beaches have been cleaned, including all wild beaches the large island of Labengki.
Waste has all been sorted then be sent to the city of Kendari, where the only existing waste disposal in the region, and where some of the waste can be recycled. This is part of our implementation project of a waste management system for the province, presented in this video.
5 awareness conferences, Including on the issue of plastics in the environment, have been made in the villages of the bay.
14 information panels were manufactured and placed on sensitive natural areas.
Discover in detail all of our actions on ocean pollution by plastic waste and a typical day course on this post: Naturevolution attacks the plastic waste in Indonesia.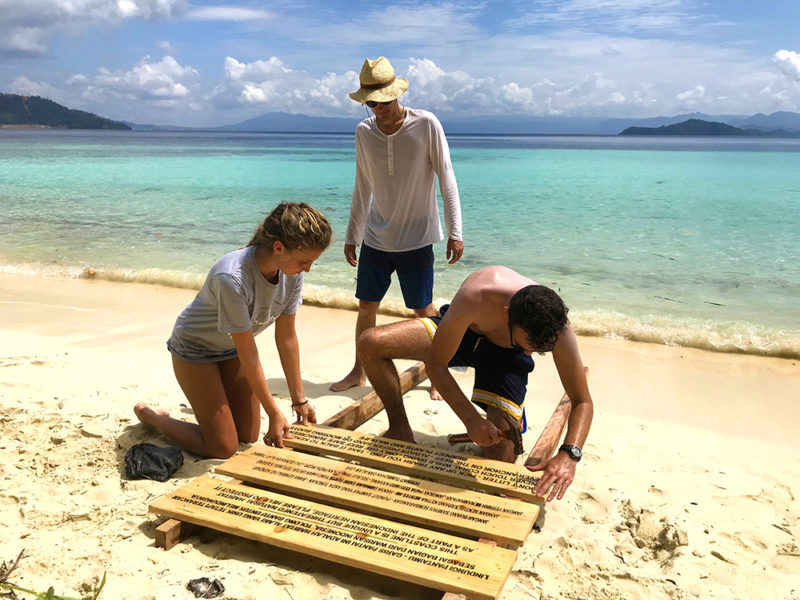 Side protection of coral reefs:
we have established ten mooring buoys to preserve corals from boat anchors,
three separate reefs are now monitored through regular observation protocols:
- the REEF-CHECK protocol which makes it possible to follow the medium-term evolution of the general health of a coral reef,
- the ACANTASTHER protocol, which makes it possible to evaluate the evolution of populations of crowned thorns starfish (acanthaster planci), corallivorous and prone to devastating population explosions for reefs.
Find out more about the underwater aspect of our actions: Preserving the coral reefs of Matarape Bay.
And as is customary, our missions were concluded by a small discovery of completely wild massif Matarombeo and up the rivers in dugout: Foray into the jungle Matarombeo.
You too, come to the field: if you want to join us in the field to participate in our actions to preserve the natural environments of the island of Sulawesi in Indonesia, the dates of our next eco-voluntary missions are on our website:
Ecovolunteer missions in Indonesia: information and registration