Update - The COVID-19 epidemic continues to spread in Madagascar and the communities and ecosystems of Makay, however remote, are also suffering the consequences. Naturevolution has taken measures to tackle this, notably by launching the COVID emergency fund for Makay.
July 16, 2020 : The epidemic continues to worsen in Madagascar, a food shortage threatens to spread in September during the next lean season, tourism will not resume until April 2021 and our projects in Makay are severely slowed down. Help us support the people of Makay so that the forests and lemurs are not paying the price for the crisis. Donate to the Covid Emergency Fund for Makay.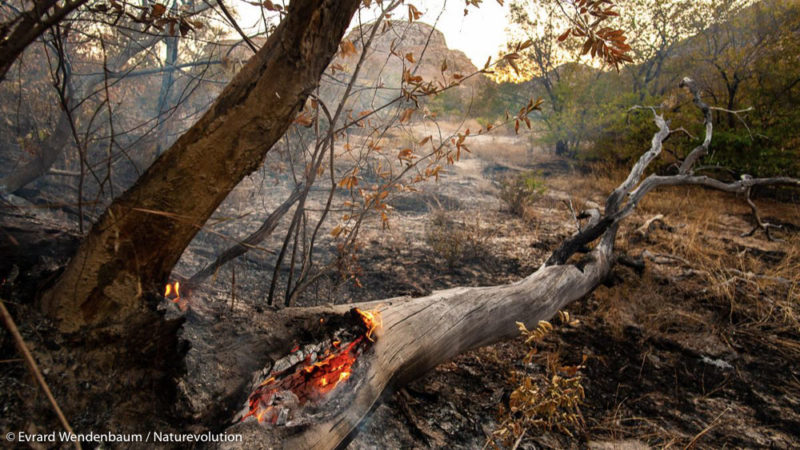 First measures in the face of the epidemic
Closure of the Makay Protected Area
Following the first cases of coronavirus in Madagascar, for the safety of local communities as well as to avoid any contamination of animal species that could also suffer from it, Naturevolution has closed to the public the New Protected Area of ​​Makay March 26, in line with government instructions.
Part of our teams confined
The isolation of some Makay villages has enabled local Naturevolution employees (nurserymen, gardeners, beekeepers) to continue their activities in the field. Les cadres de l'équipe (chefs de projets, chargés de missions et administrateurs) sont quant à eux restés majoritairement confinés à Antananarivo, Fianarantsoa ou Antsirabe dans l'attente (impatiente) de nouvelles directives de la part du gouvernement et de la reprise des transports en direction du Makay. Pour en savoir plus sur la situation générale de Madagascar, lisez notre article « Madagascar face au Covid ».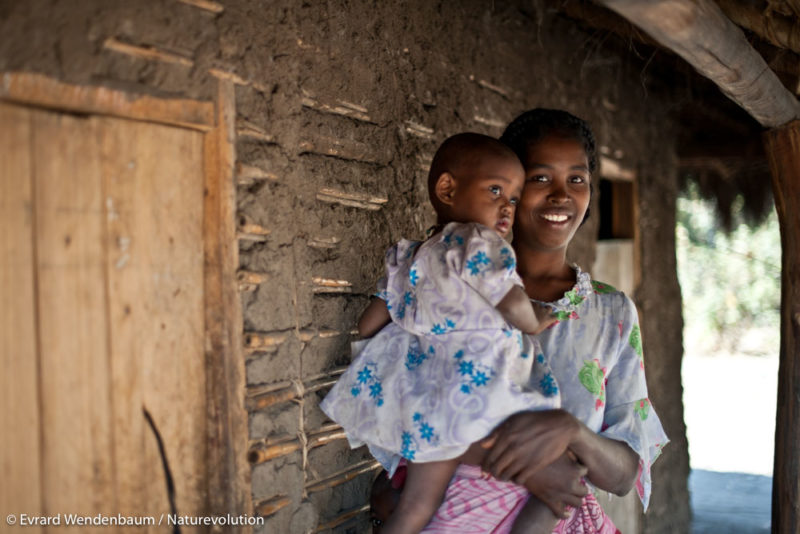 Medical support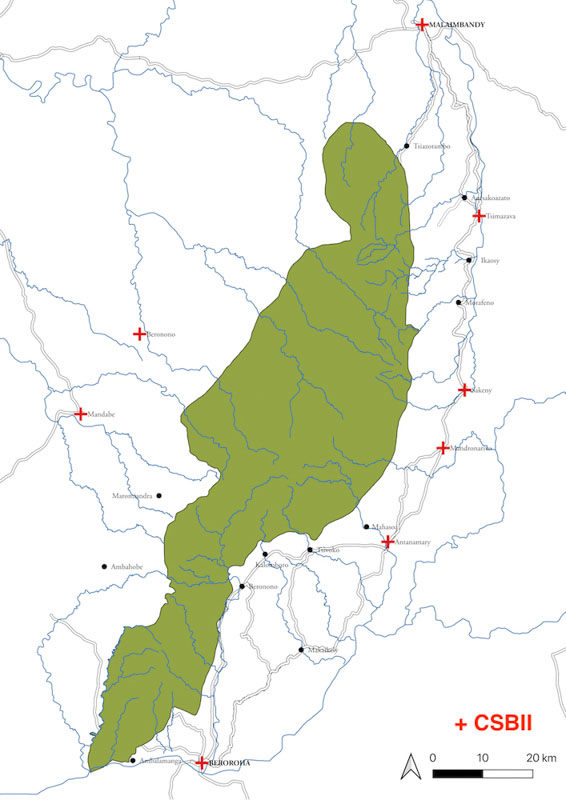 As soon as the roads and transport of goods by bush taxi were reopened, Naturevolution took preventive measures by providing medical equipment, bought in Morondava and brought to the field by motorbike, cart or on foot by our local teams.
8 basic care centers (CSBII) all around Makay (Malaimbandy, Mandabe, West Beronono, Beroroha, Tsimazava, Sakena, Mandronarivo, Tanamary) were equipped with gloves and hydroalcool gel.
7 schools in Malaimbandy(Nord Makay) ont été équipés de masques et de gel afin que les étudiants puissent mener les examens de fin d'année dans des conditions de sécurité correctes. Une attention particulière a été portée sur cette ville car elle est située sur la RN35 qui relie Antananarivo à Morondava, un axe important de circulation.
The consequences of stopping ecotourism
Environ 260 visiteurs, quasiment tous français, découvrent le Makay chaque année, soit par le biais des opérateurs touristiques ou lors de ecovolunteer missions avec Naturevolution.
Ces 260 visiteurs permettent aux communautés du Makay de bénéficier de près de 25.000€ de recettes annuelles (*) just with daily salaries (porters, cooks, guides, boatmen) and the purchase of food and artisanal products, not to mention tips. These sums are considerable in a remote place like Makay where income from daily agricultural activities rarely exceeds € 20 per person.
To this amount must be added the entrance fees collected by the Protected Area, i.e. around 9,000 € annually, a sum of which a part returns to the communities in the form of salaries (eco-guards) and priority socio-educational projects, or is invested to develop ecotourism and in particular the quality of service, security and local income over the long term.
The COVID-19 outbreak came at the wrong time : the end of the rainy season in March usually heralds the start of the new tourist season. It simply could not start and, given the current situation of the epidemic in France and Madagascar, trips to Madagascar will not resume before the end of the summer (some even mention the end of the year), and many people will prefer a vacation in France. A majority of tour operators resign themselves to seeing 2020 as a blank year and do not envisage a resumption of their activities before April 2021.
(*) Details of the calculation: 260 tourists x 3 local tourism actors (porters, cooks, guides, boatmen) per tourist on average x 6 days of visit on average x 20,000 Ar of income per local tourism actor per day = 93,600. 000Ar, or 23,400 €, to which are added purchases of rice, poultry, fruit, crafts, etc.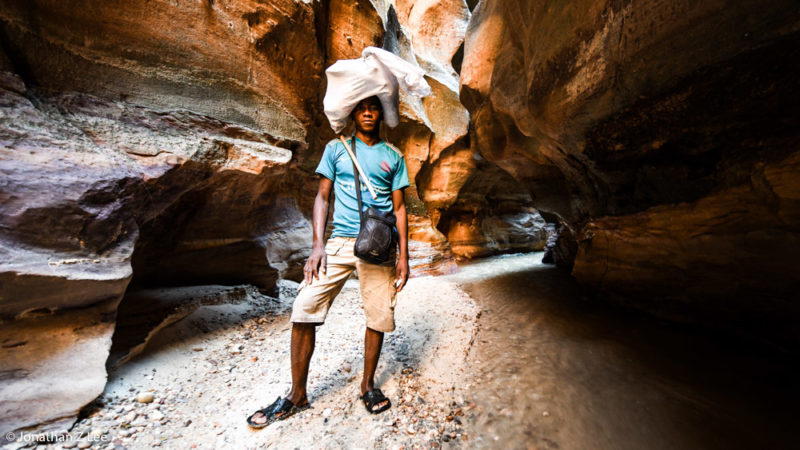 The forests of Makay heavily impacted
The COVID-19 epidemic and the lack of tourism in Makay have already had several direct consequences on the forests of the massif.
Bushfires are on the rise. They even tripled in the Atsimo Andrefana region in April and May, compared to years at the same time. While Makay is not as badly affected as the rest of the southwestern part of the island, where the situation is dire, it is far from unscathed. Almost all forest areas of Makay have suffered fires in recent weeks, including 60% of the splendid Sakapaly forest in North Makay, according to our project manager apiculture recently returned from the field. The surroundings of the villages burned repeatedly and in mid-June, it is a plot of 7000 trees recently reforested which went up in smoke.

Subsistence poaching resumesin some forests of Makay which had not been affected for a long time. The Menapanda Forest, the largest in Makay, spared thanks to the implementation of strict rules in the nearby village of Tsivoko, has seen new acts of poaching. The Makay eco-guards have already informed us several cases of lemur poaching.
North of Makay, the establishment of a military camp associated with tourist development had allowed, since the beginning of 2019, a certain stability in terms of security. Unfortunately, it was only short-lived, l'instabilité économique actuelle favorisant l'augmentation des attaques de Dahalo et les vols de zébus. Les villageois ont peur de se déplacer, certains écogardes craignent d'aller sur le terrain, et nous avons eu de grandes difficultés à livrer certains villages en matériel médical tant les menaces étaient grandes.
Establishment of an aid plan for the Makay
Face à ces difficultés pesant sur les communautés avec lesquelles nous travaillons depuis longtemps, et aux menaces qu'elles provoquent sur leur environnement, Naturevolution a lancé un appel à solidarité afin que l'épidémie ne vienne pas réduire à néant une décennie d'effort pour la protection et le développement du Makay.
L'objectif est de lever un minimum de 16.000€, une somme qui sera utilisée pour fournir :
une aide alimentaire

sous forme de riz et d'autres légumes. Distribuée aux villageois, celle-ci a pour but d'éviter l'inflation du cours du riz et la pénurie alimentaire qui s'en suit chaque année avec des conséquences humaines et environnementales dramatiques. Or, du fait de la sécheresse actuelle, l'inflation pointe déjà le bout de son nez, le cours du riz étant déjà actuellement (fin juin) à son plus au niveau historique à Beroroha (450 ar le kapoaky). Et il est à craindre que conjuguée à la situation économique générale à Madagascar, cette inflation ne prenne encore de l'ampleur à la prochaine période de soudure à partir de septembre dernier au point d'amener le cours du riz à dépasser les 1000 ar le kapoaky, soit 3 fois le cours normal.

une aide financière

qui sera également distribuée directement aux familles les plus nécessiteuses.
Support the COVID Emergency Fund
Aidez-nous à réunir cette somme ! La protection de la nature passe parfois par un geste extrêmement simple mais essentiel : le don à une association qui protége un milieu naturel. Nous avons besoin de vous, tout comme les communautés et la biodiversité du Makay ont besoin de nous tous. Pour vous donner un exemple de montant, un don de 20€ permet de faire vivre une famille pendant un mois. 100% des fonds iront aux communautés locales impactées par la pandémie. Merci 🙏