Pencils, brushes, notebook take place in the Makay Makay on the scientific expedition in 2017.
Aurelie field designer accustomed shipments Naturevolution and Alix, student scientific drawing each pose their eyes on different times of the expedition.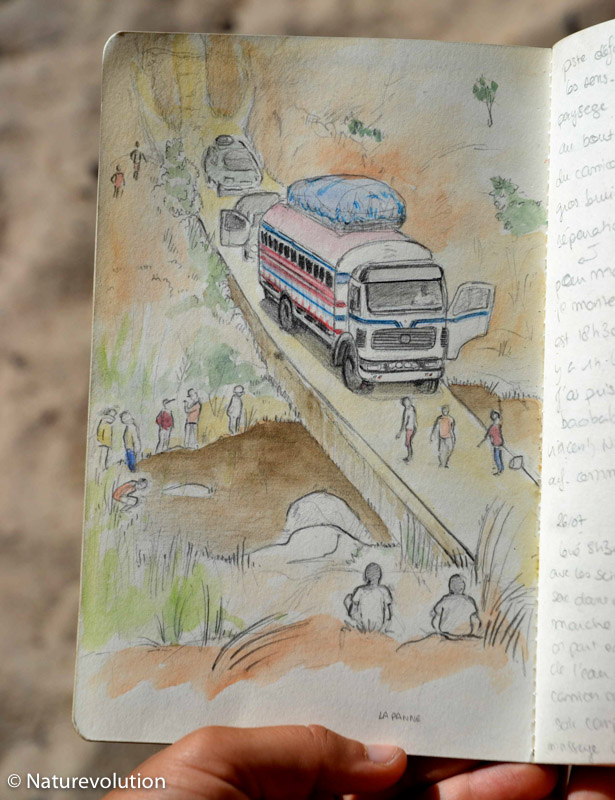 BANG! Everybody down. A higher barrier than the other got the better of the brake reservoir. While being repaired, passengers are already scattered in the nearby pond in search of insects and amphibians.
Drawing Alix Thiebault.

Muscat bean is one of the unforgettable moments of a visit to the Makay. This pod has the property of spreading silica thorns in contact with it. The promise of a painful moment for anyone to take a bite out of.
More info on Muscat Peas.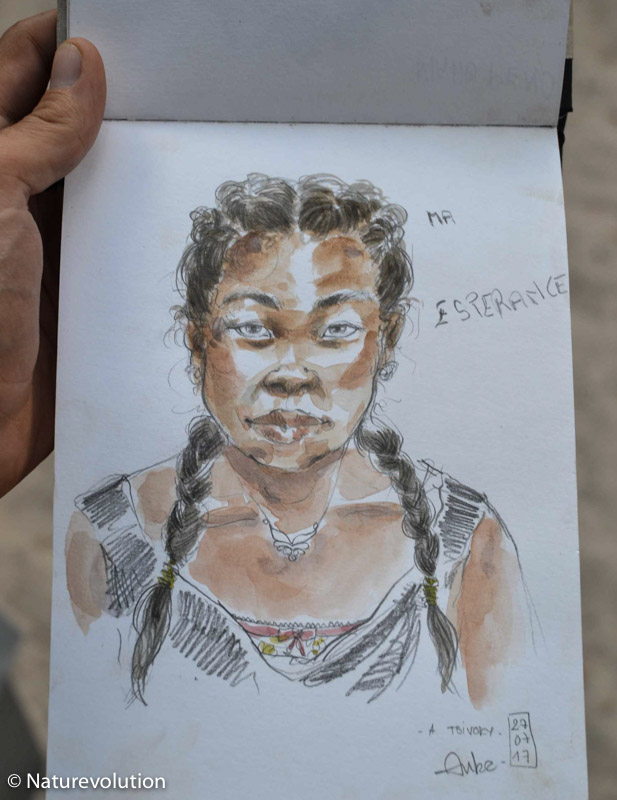 Arriving in Tsivoky, Aurélie meets Esperance, a young woman from the village with whom she will spend a long time in the school built by Naturevolution in 2016. Esperance will follow us throughout the adventure as a carrier. A striking face of the expedition.
Drawing Aurélie Calmet.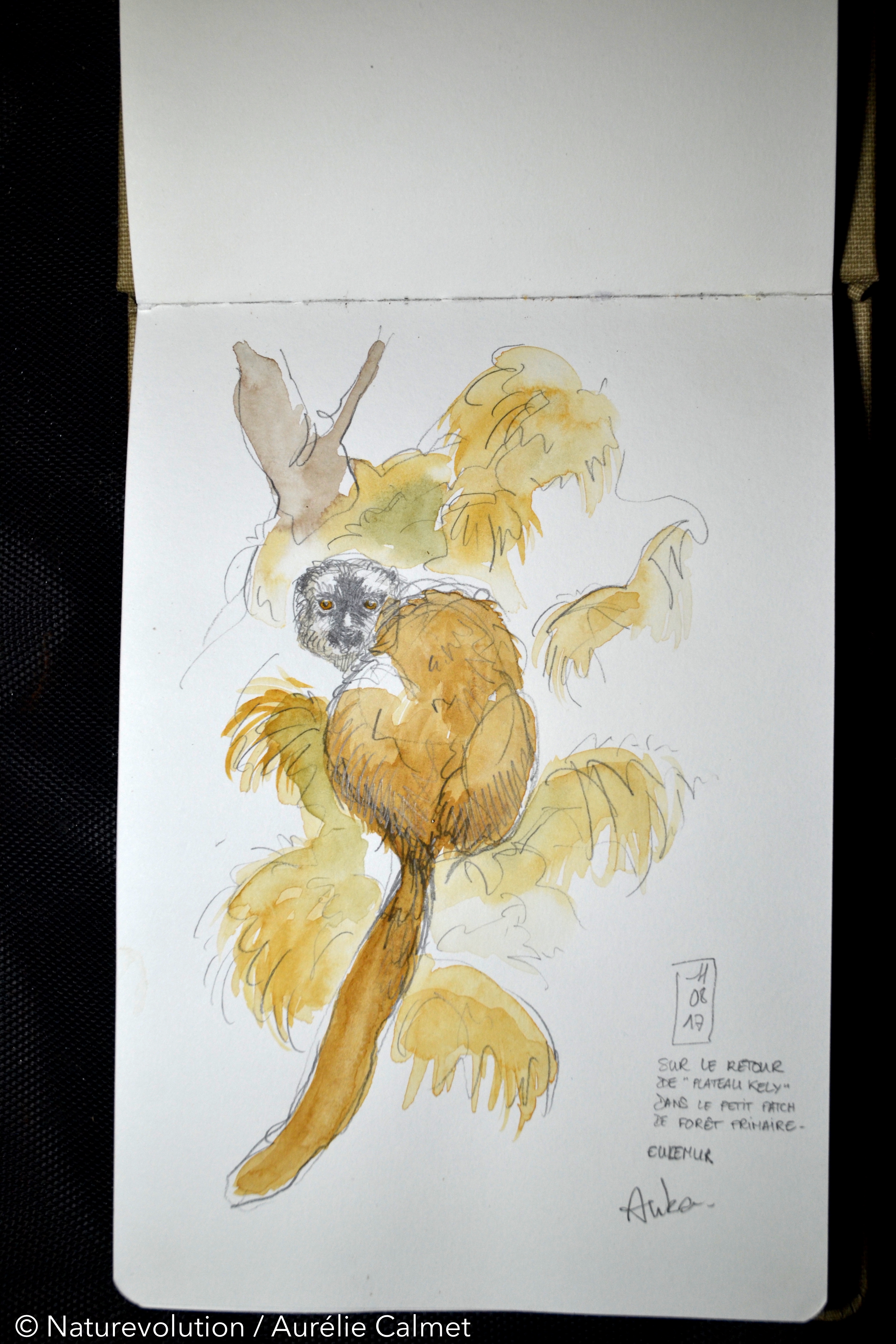 After a night in bivouac on the ridges, descent to a primary forest patch in small committee to look for clues to the presence of the Hapalemur. These are two Eulemur that spin on the opposite slope.
They observe a moment.
Drawing Auélie Calmet (with binoculars).
The cartoonists:
Photo Julien Chapuis.