TV – le film « Madagascar, expédition en terre Makay », tourné durant l'expédition #Makay2017, a été diffusé à plusieurs reprises entre janvier et mars 2019 sur Arte, puis sur Ushuaia TV.
During the summer 2017, Naturevolution led a new scientific expedition into the Makay massif in Madagascar. Together with the release on Arte TV of the movie shot during the expedition, the NGO Naturevolution, involved for 10 years in the preservation of this outstanding massif and manager of the Makay Protected Area, is launching a call for donations to help the protection of the Makay.
The funds will be fully used for field projects to the effective protection of biodiversity in the Makay and better living conditions of local people, a key elements of conservation success. The Makay conservation strategy implemented by Naturevolution is summarized on the campaign page: Preserving the Makay massif in Madagascar.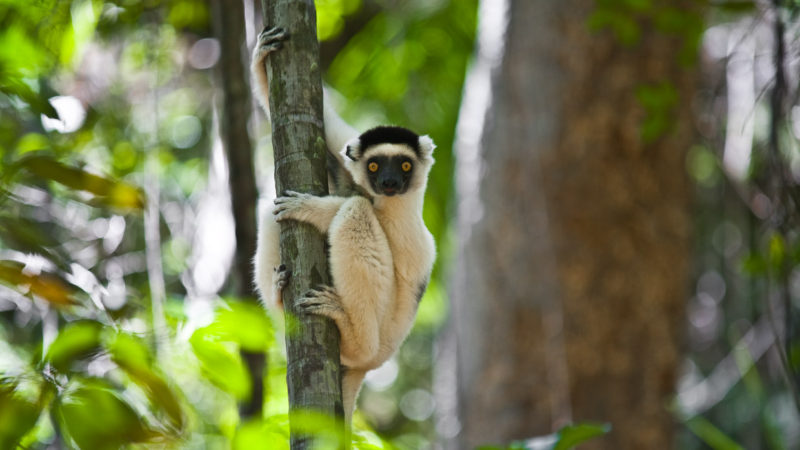 The #Makay2017 expedition brought together a hundred Malagasy and French scientists, researchers, students, eco-volunteers, and team members of Naturevolution, together with local porters and cooks. During 6 weeks, they studied the different ecosystems of the Makay. What for ? Bringing always more data to assess the wealth of the Makay in terms of biodiversity, help guide conservation decisions, but also raise awareness to its protection, and help raise the funds necessary to ensure the success of its preservation.
The expedition was followed and filmed by the skilled crew of Les Gens Bien productions (who distinguished themselves recently by the movie "700 sharks" by Laurent Ballesta) and is embodied on the screen by Evrard Wendenbaum, chef d'expédition et fondateur de Naturevolution.
An educational exhibition on the Makay massif and its scientific exploration was made together with NatExplorers. Find an overview of the exhibition on video and photos. If you want to host the exhibition, please contact us.
—
«Madagascar, expedition into the Makay»
A film by Evrard Wendenbaum and Gil Kebaïli
A production Les Gens Bien
Voiceover Johanna Rousset
Arte screening on Jan 18, 27, 31 - and Ushuaia TV.