Do you want to meet the Makay communities? Do you commit to their side to help them live better with the splendid massif that they rub shoulders with? Our solidarity missions of local development aid have precisely this objective.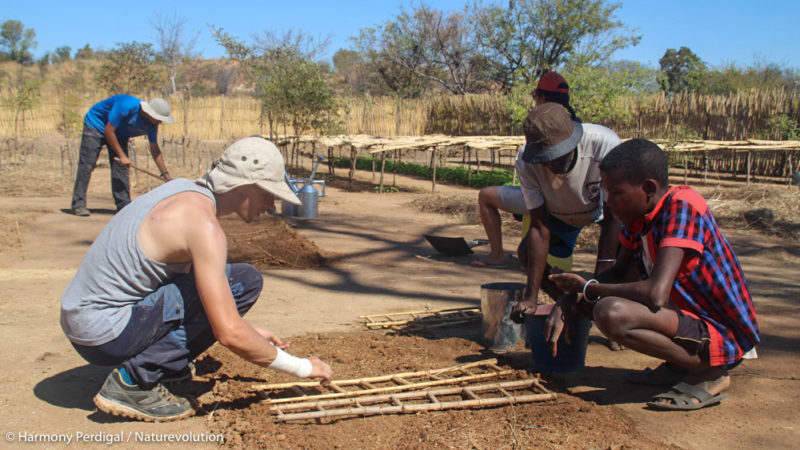 How we work
Supervised by our project managers, these missions focus on all socio-economic activities enabling local populations to live better and in harmony with their natural environment.
Reforestation

: vous aiderez Fetra,

chef de projet reboisement

, pour l'

all project activities : preparation of nurseries, sowing of seeds, planting of trees, and, monitoring and control of previous plantings.
Welfare : each year, Naturevolution builds or renovates schools or dispensaries in Makay villages. Take out the biscuits and discover the efficiency of the villagers. There is something to be impressed and experience great moments of sharing and fun!
Environmental Awareness

: avec l'aide d'Elisa, chef de projet sensibilisation, vous animerez des ateliers avec les enfants du village en utilisant

our educational trunk, full of tools, models and various and varied games.
Beekeeping: accompanied by Zo (pronounce 'Would'), Beekeeping project manager, your activities will focus on the construction of apiaries-schools, beehives, the search for swarms and awareness. If you have beekeeping skills, you will also have the opportunity to capture swarms and transfer them to new hives (in February / April and September / October).
Ecotourism : under the guidance of our ecotourism project manager, you will set up information panels, you will play guinea pigs during training sessions for guides and porters, you will trace botanical or geological circuits, you will build light infrastructures to limit the impact of tourism in the Makay (garbage cans, composters, dry toilets, etc.) and you may also need to clean up some waste!
Medical help : you will assist and help a local doctor in his medical missions.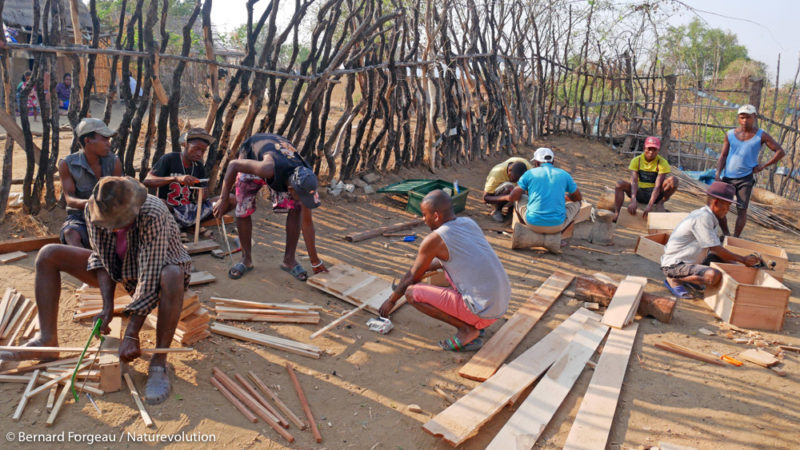 Attention ! These eco-voluntary missions do not have a fixed program defined long in advance, but adapt to the evolution of our projects. The missions will certainly include several activities among those mentioned above.
How is the mission?
The camps are set up near the village, generally on a beach along the river. Meals take place in the village and are generally an opportunity to interact with the locals. At the end of the worksite, which can sometimes be multiple depending on the village, the ecovolunteers go to Makay for a 3-4 day excursion, as a final reward for their efforts ;-)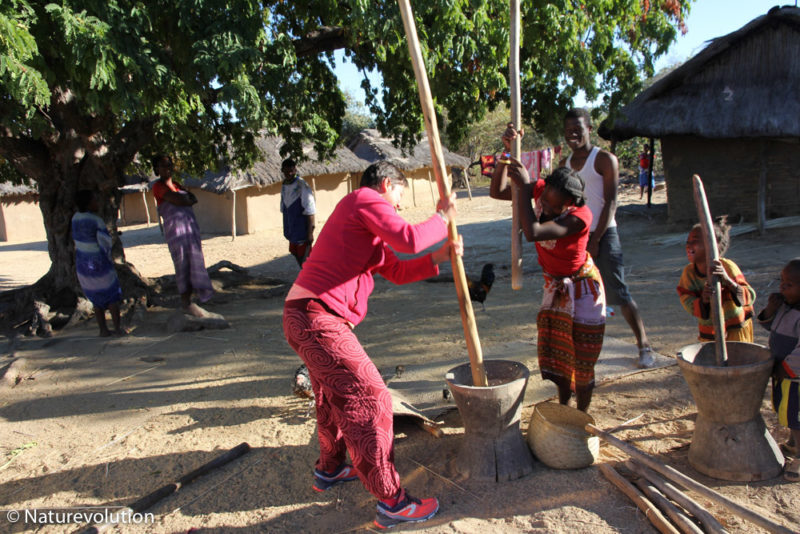 What impact for the project?
Around the Makay, as elsewhere in Madagascar, environmental degradation is most often due to the great poverty and precariousness of the local populations. The demographic increase, the lack of economic and food alternatives, and the scarcity of natural resources lead the villagers to look more and more deep in Makay for what to support themselves, resulting in a decrease in forest cover and biomass of the massif.
The activities proposed within the framework of our solidarity missions aim not only to provide direct solutions to improve the living conditions of local communities, but also to develop sustainable alternatives to destructive activities of the environment. Economic activities such as beekeeping and ecotourism, directly linked to a preserved environment, are an excellent way to improve incomes while raising awareness about the preservation of the environment. As for reforestation, it makes more natural resources available near the villages, while reducing withdrawals from the massif.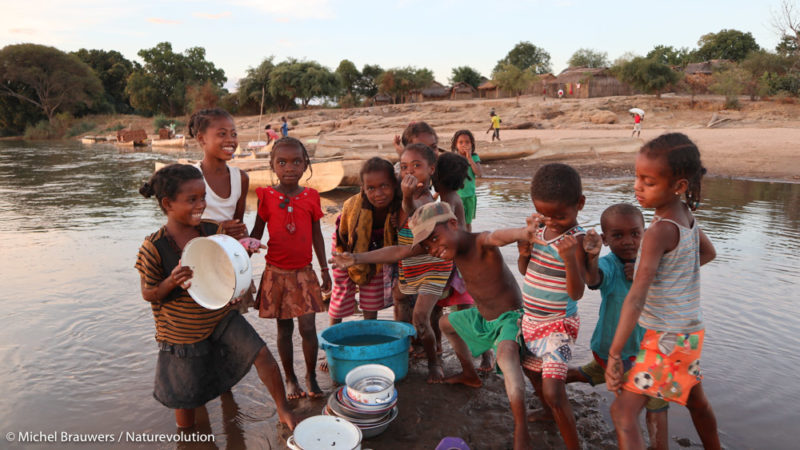 Mission dates
| DEPARTURE FROM ANTANANARIVO | RETURN TO ANTANANARIVO | DURATION | TYPE OF MISSION | PRICE |
| --- | --- | --- | --- | --- |
| January 2, 2022 | January 21, 2022 | 3 weeks | Development Assistance | 2 200 € |
More info and register
All the information relating to our ecovolunteer missions, as well as the dates and prices, can be found on the page Ecovolunteer missions in Madagascar. You will also find the pre-registration form.