Nous proposons toute l'année eco-volunteer missions sur l'île de Sulawesi en Indonésie autour des fabuleux karsts du Konawe.
If you share our values and feel concerned about the causes we fight for, come and join us in the field ! Not only will you contribute to the preservation of this magnificent region and improve the lives of isolated populations,, ou encore vivre un moment hors du temps, faire des rencontres inoubliables, observer de merveilleux animaux et vous dépenser en explorant l'un des plus beaux endroits de la planète, ces ecovolunteer missions are made for you!
Why come with us ?
Pour participer à la protection de l'un des

hotspots de la biodiversité sur la planète

, une île considérée comme le dernier refuge d'une faune et d'une flore uniques, et notamment pour œuvrer à la restauration d'un milieu côtier magnifique mis en péril par la pollution liée aux déchets plastiques,

Pour partager des

aventures extraordinaires et créer des liens d'amitié

très forts…bref, pour vivre une expérience intense et inoubliable,

Pour vivre une déconnexion et un ressourcement rares et bénéfiques

, to the rhythm of nature, the sea, and the songs of forest birds…

Pour avoir la chance de vous enfoncer dans des écosystèmes – ceux de la Wallacea – parmi les

plus riches en biodiversité

mais aussi les plus inaccessibles et menacés qui soient.

Nos missions de terrain peuvent entrer dans le cadre d'un

stage if you are a student (see more details in the FAQ).
Ou parce que vous en avez marre de vivre dans l'illégalité ! En effet, la charter of the environment in the French Constitution declares that the environment is the common heritage of humankind and that "everyone has a duty to take part in preserving and improving [it]".
« Expérience formidable et riche à la découverte de la baie de Matarape. La mission permet de découvrir une population chaleureuse et d'appréhender la fragilité de cet écosystème et les multiples enjeux de la gestion des déchets. Je recommande chaudement ! » – Ecovolunteer testimony, February 2020.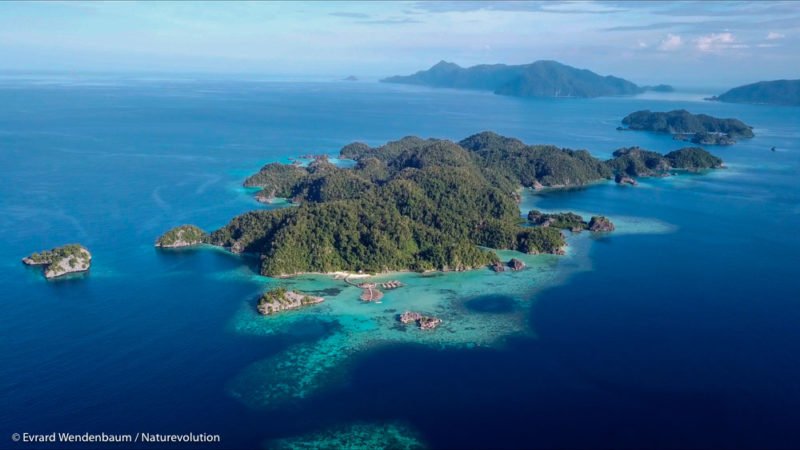 Where do we work?
Depuis 2012, Naturevolution explore les karsts isolés du Konawe sur la branche Sud-Est de l'île de Sulawesi en Indonésie, un des derniers « Mondes Perdus » de la planète : une zone biogéographique aussi inaccessible qu'exceptionnelle, constituée notamment d'une partie montagneuse (le massif de Matarombeo) et d'un archipel sauvage d'îlots paradisiaques (la baie de Matarape). Face aux multiples crimes contre l'environnement dans cette région, nous avons choisi de concentrer dans un premier temps nos efforts de conservation sur la partie côtière de ce territoire.
The island of Sulawesi, through its mosaic of habitats, exhibits extraordinary rates of endemism - nearly 80% of amphibians, a third of birds and 98% of land mammals are endemic to the island. Its karst massifs in particular are home to, for example, the largest concentration of butterflies in the world as well as the oldest rock paintings, while its coral reefs are among the richest on the planet.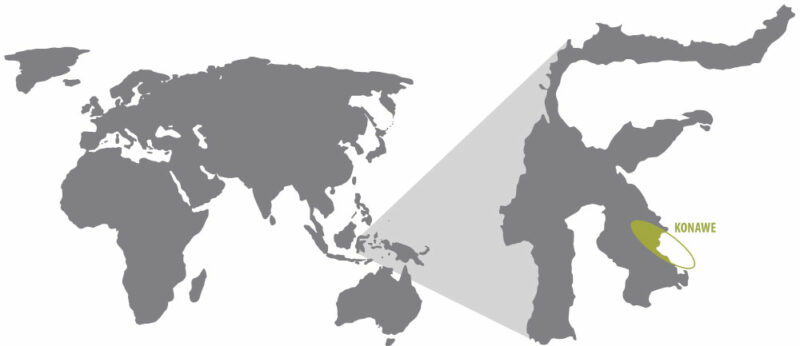 Why do we work here?
The answer is simple: because the island of Sulawesi is home to one of the richest natural and archaeological heritage on the planet and that this fabulous region undergoes in a systematic and massive irreversible and inadmissible damage especially due to the rapid development of nickel mines, oil palm plantations and pollution by plastic waste ...
Les plantations commerciales de palmiers à huile ou de canne à sucre ne cessent de se développer et réduisent rapidement le couvert forestier. Aujourd'hui, rares sont les endroits où l'on peut se déplacer sans entendre une tronçonneuse ou voir des versants entiers de forêts en feu.

Les mines de nickel se développent à un rythme effréné, en particulier sur le littoral. Et au-delà de raser systématiquement les forêts, elles ont également un impact terrifiant sur les récifs coralliens. Les terres mises à nu engendrent un déversement incontrôlé de boues latéritiques lors des fortes pluies si fréquentes dans cette région, des boues qui étouffent les coraux.

Plastics

, ils sont très largement utilisés alors même qu'il n'y a pas le moindre système de récupération, de traitement et encore moins de recyclage des déchets sur place. Des quantités astronomiques de plastiques sont ainsi jetées directement dans les rivières ou la mer. Ces plastiques dérivants finissent dans les estomacs des animaux marins ou sur les plages.
It goes without saying that taking action on this is urgent!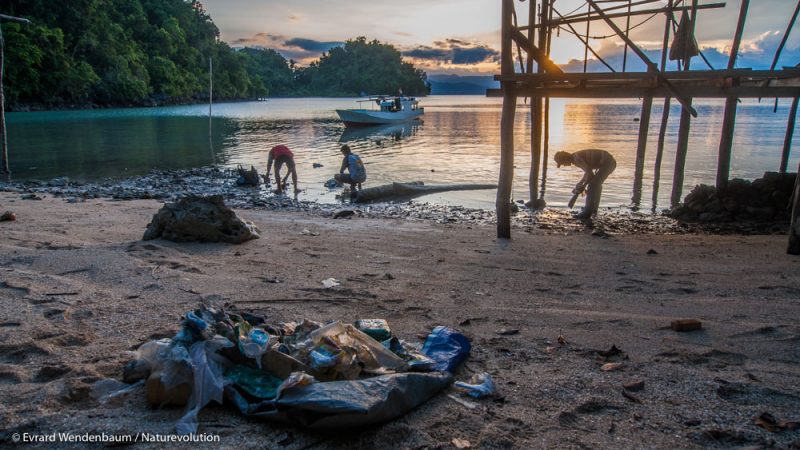 What are we doing on the ground?
We are working on waste via several concrete activities:
Public awareness supported by the local authorities in the form of meetings with the villagers, the creation of information and training panels of local contacts.
The organization of large waste collection actions (In villages, beaches and fringing reefs) with the locals.
Recovery, sorting and removal Plastic waste collected to a partner recycling workshop, which we support further development.
We also participate in mangrove reforestation and coral transplantation activities.
In addition, we conduct observations of marine species (fish, invertebrates and corals), via regular snorkeling dives, to improve our knowledge of the area.
As an ecovolunteer, you could participate in some or all of these activities. About two-thirds of your time will be spent on these activities. You will also have the opportunity tointeract with the villagers and discover a spectacular environment.
Because a few images are more than a long speech ...
Who do we work with?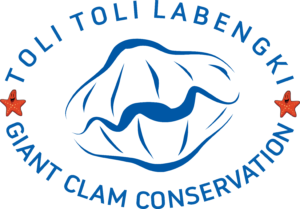 Our missions are carried out in the field with our local partner, l'association Toli Toli Giant Clam Conservation, impliquée dans la protection de l'environnement marin de la baie de Matarape depuis une dizaine d'années. Un membre de Naturevolution au minimum accompagne la mission pour faciliter la communication et les activités, et ainsi contribuer à la formation de notre partenaire.
We also collaborate with local authoritiesIncluding through the offices of tourism districts (North Konawe and Morowali) and the province of Southeast Sulawesi.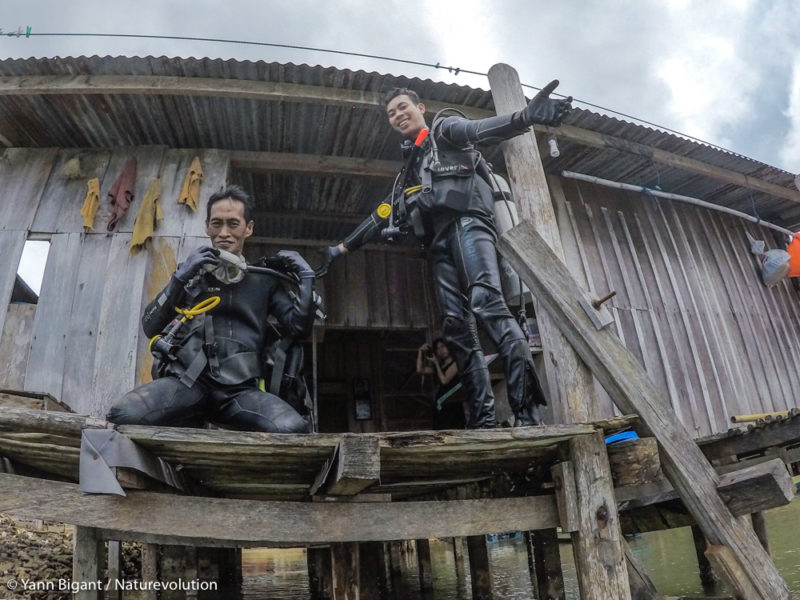 How do we live on the ground?
We beaches beaches in progress on a local boat ensuring complete logistical autonomy,

Nos différents camps de base (sous tente personnelle) sont à chaque fois installés sur une plage. Nous dormons sous les étoiles bercés par le doux bruit des vagues,

We spend the majority of the days surrounded by nature by the water or even in the water. We also go to some coastal villages,

Nous mangeons des produits achetés à Kendari agrémentés de poissons issus de la pêche locale et de fruits et légumes locaux,

Everyone helps with the dishes,
We collect fresh water in wells and rivers, we're filtering or boiling,
Some meals are taken in the villages.
"This life in nature is rather comfortable and above all a source of friendships and good laughs! "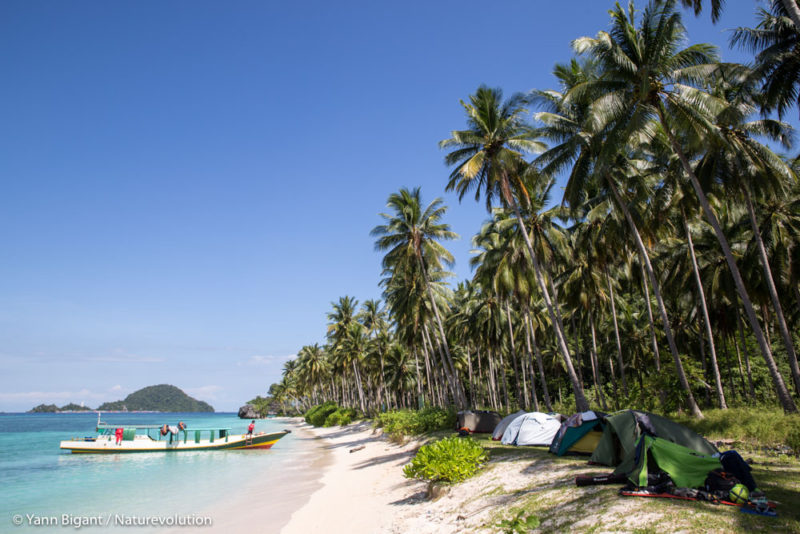 Who are the ecovolunteers?
All applications, of all ages (from 18 years, or less if parental consent) as you are agile on land and under water, all skills and all nationalities are welcome, without any discrimination.
"Enthusiasm and motivation are all that matter."
No particular scientific background or specific degree is required.
The only requirements are that you are:
checked by a doctor before departure to ensure a very good shape
able to speak French, English or Spanish

souriant·e, agréable à vivre et avec de l'énergie à revendre !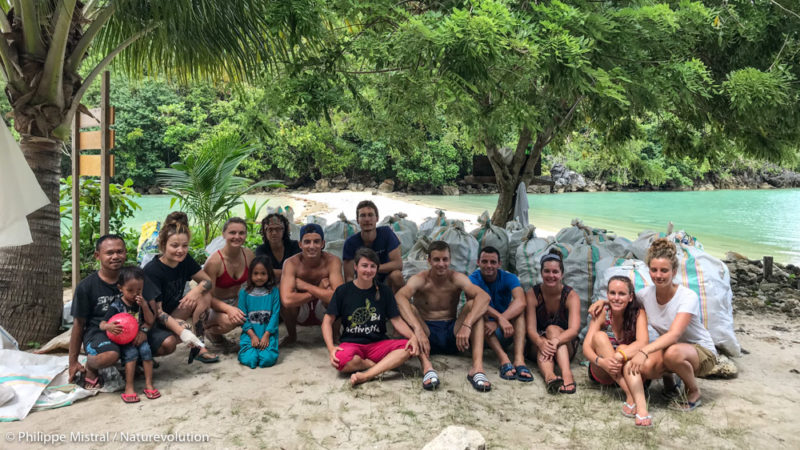 How long are the missions?
Nous privilégions des missions de 3 semaines
but also offer some rare shorter missions (2 weeks). And for more fun, it is possible to stay for up to 6 weeks!
How is your arrival organized?
We meet you on Sunday evening at Kendari airport (code KDI) or at the Agung hotel which is located in the city center of Kendari and which you can easily reach by taxi (7 € / 100,000rp maximum) if you arrive earlier. We share a first welcome meal in the town of Kendari. Sunday night is taken care of. We leave for the field on Monday morning to reach the magnificent bay of Matarape itself that afternoon.
En fin de mission, nous vous ramenons à Kendari le vendredi soir où la nuit d'hôtel est également prise en charge, et vous pouvez prendre votre vol retour dès le Saturday morning.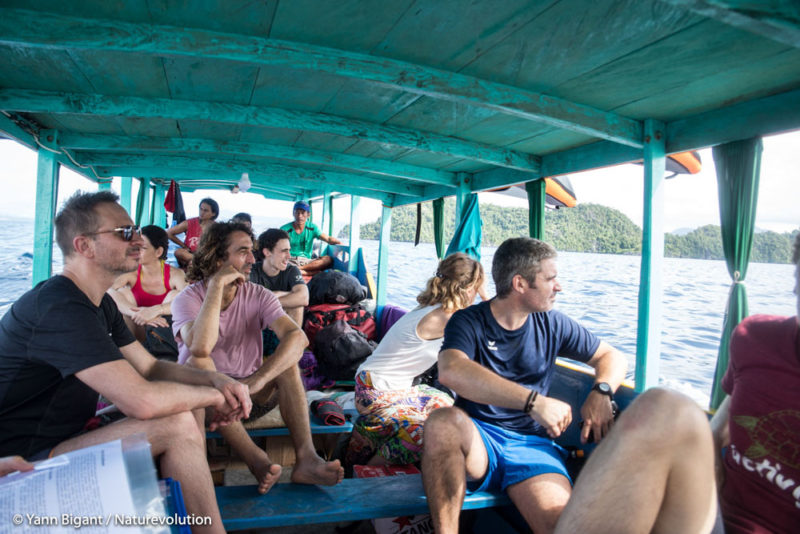 Dates et tarifs
Our missions are suspended for the moment due to measures related to the Covid19 epidemic. We will keep you informed of the situation on a regular basis. However, you will find all the dates for the year 2021 below. You can use the filters available to refine your search (for example, look for "August").
Dates des prochaines missions
| DÉPART DE KENDARI | RETOUR À KENDARI | DURATION | PRICE |
| --- | --- | --- | --- |
| July 11, 2021 | July 30, 2021 | 3 weeks | 2 250 € |
| July 11, 2021 | August 20, 2021 | 6 weeks | 3 950 € |
| August 1, 2021 | August 20, 2021 | 3 weeks | 2 250 € |
| August 1, 2021 | September 10, 2021 | 6 weeks | 3 950 € |
| 22 Aug 2021 | September 10, 2021 | 3 weeks | 2 250 € |
| 22 Aug 2021 | October 1, 2021 | 6 weeks | 3 950 € |
| September 12, 2021 | October 1, 2021 | 3 weeks | 2 250 € |
| September 12, 2021 | October 15, 2021 | 5 weeks | 3 400 € |
| October 3, 2021 | October 15, 2021 | 2 weeks | 1 600 € |
| October 3, 2021 | October 29, 2021 | 4 weeks | 2 850 € |
| 17 October 2021 | October 29, 2021 | 2 weeks | 1 600 € |
| 17 October 2021 | November 19, 2021 | 5 weeks | 3 400 € |
| October 31, 2021 | November 19, 2021 | 3 weeks | 2 250 € |
| October 31, 2021 | December 10, 2021 | 6 weeks | 3 950 € |
| 21 November 2021 | December 10, 2021 | 3 weeks | 2 250 € |
| 21 November 2021 | December 31, 2021 | 6 weeks | 3 950 € |
| 12 December 2021 | December 31, 2021 | 3 weeks | 2 250 € |
| 12 December 2021 | January 21, 2022 | 6 weeks | 3 950 € |
| January 2, 2022 | January 21, 2022 | 3 weeks | 2 250 € |
To note that :
The departures of our missions are guaranteed from 4 participants.
If you sign up for 2, rates are reduced by 8% and 12% from 3 persons (except for already reduced prices).
Are you up for it? So Get in touch! !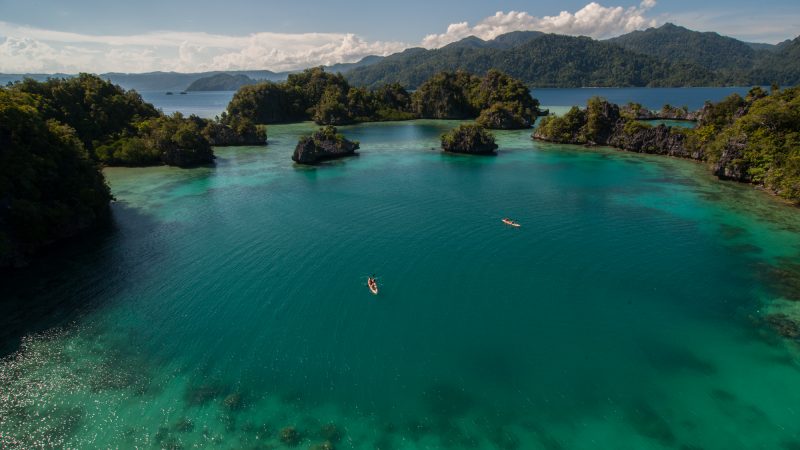 Distribution of the trip cost

* The transport, meals, accommodation at hotel
On-site mission training team
Equipment needed to carry out the mission
Preliminary preparations ensuring your stay is the best it can be
* Please note that transportation is our main cost item because :
les trajets en bateau à moteur pour atteindre la baie de Matarape sont relativement coûteux ;

pour des raisons de sécurité notamment, nous sommes obligés de garder les bateaux avec nous tout au long du trek, ce qui rallonge d'autant la durée de location et donc le coût ;

canoe trips on the Lalindu river are also very expensive.
The management fees include:
Monitoring and evaluation of the results and impact of the missions
Mission promotion
Administrative processing of volunteer registrations
Repatriation insurance and civil liability
Membership of Naturevolution
The donation to the conservation program will partially finance:
Salaries of project staff in the field throughout the year
Research and development of strategies and means of implementation that will ultimately safeguard all the region's ecosystems
Travel expenses of teams essential to the development of the project
Daily management and fundraising actions in France, essential to the success of the conservation program
Purchases and investments to the development and smooth running of projects
The cost of the missions does not include:
International flight + airport taxes
Personal equipment (tent, clothes, shoes, sleeping bags, water bottle, backpack, headlamps, ...)
Antimalarial drugs and vaccines
Visa
Extra drinks and snacks, as well as souvenirs
Accommodation at the hotel and any other expenses outside the official dates of the mission
L & rsquo; insurance of your d & rsquo tickets, plane
Tax exemption
Note that the full cost of your mission, airfare included, is tax-free up to 66% for an individual of 75% if you are subject to the IFI and 60% for companies.
All tax exemption information can be found in the 'other questions' section below.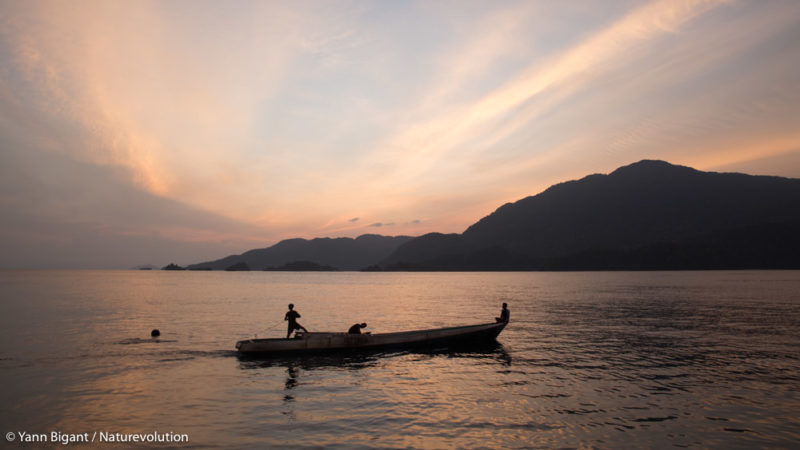 Crowdfunding
Dreaming about it but broke? Think about crowdfunding!
We can assist you in your efforts to help you raise the necessary funds from those around you, your networks or organize fundraising events (craft sales, screenings, etc.).
To find out more, visit: Crowdfunding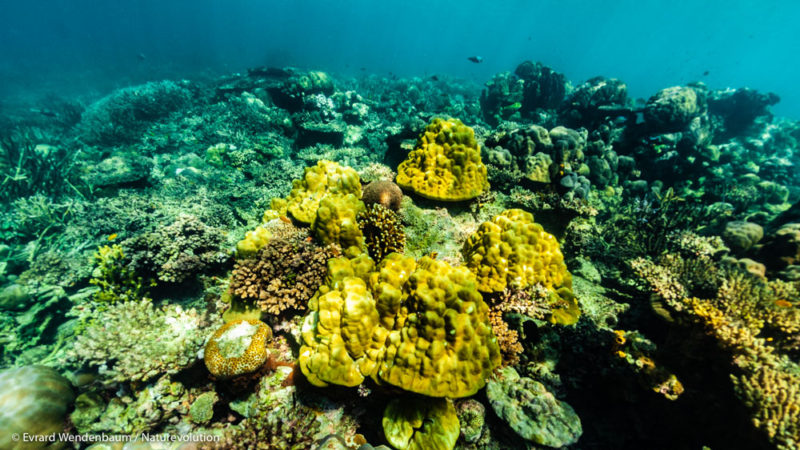 Other questions
How much cash should I budget?
There will be very little opportunity to spend money there, and the costs in Sulawesi are never too great, so we think you will do very well with around 50 euros per mission.
Repatriation and civil liability insurance for the entire duration of the mission will be automatically taken out for you with our insurer, MAIF, when you pay. But you can take out additional insurance if you wish.
Nos missions écovolontaires s'apparentent, au regard de la loi indonésienne, à un séjour touristique organisé par notre partenaire local. Néanmoins, il est préférable de demander un visa à votre arrivée (VOA) à l'aéroport de Jakarta pour un coût de 35 US$ ou 550.000 IDR. Des distributeurs de billets prenant les cartes internationales permettent de retirer des roupies indonésiennes si vous n'avez pas de dollars en arrivant. Si vous comptez rester dans le pays plus de 30 jours, ce visa pourra également être prolongé (max. 60 jours) sans ressortir du pays, moyennant des formalités prenant quelques jours. Pour plus d'informations, consultez this page.
What's the weather like in Sulawesi?
Il pleuvra parfois mais en bord de mer le temps est généralement beau. Les températures seront estivales, entre 25° et 35° la journée mais avec un taux d'humidité avoisinant les 100%. Heureusement, nous pourrons nous baigner tous les jours dans une eau à plus de 25°.
How large will our group be?
Our missions have maximum ten ecovolunteers but with a minimum of 4 people to validate a start.
Is it dangerous to travel to Sulawesi?
L'Indonésie est un vaste pays composé d'innombrables îles, de façon générale c'est un pays sûr pour voyager : à condition que l'on respecte quelques règles de bonne conduite et de sens commun comme dans tout autre pays.
Can I arrive and/or depart outside the indicated dates?
Unfortunately, it is difficult to join or exit our missions once they have begun due to challenging transport logistics in this very remote region.
However, outside of mission dates, you are welcome to stay on and travel independently in Indonesia.
Comment puis-je être contacté·e pendant la mission ?
Due to the remoteness of our field sites, traditional telephone calls are - most often - not possible, so do not expect to be able to call your loved ones during the mission. However, the start and end of your stay will still be covered by the mobile network. On the security side, a satellite phone will always be present and we will use it in emergencies only.
What vaccinations are required to visit Sulawesi?
Antimalarial treatment, such as malarone, may be recommended.
Côté vaccins, seuls ceux contre l'hépatite A et B ainsi que la fièvre typhoïde sont conseillés. A vérifier cependant : la mise à jour indispensable du vaccin DTP (diphtérie-tétanos-poliomyélite).
These tips are for information only and do not replace the advice of a doctor.
What is the cancellation policy ?
Cancellation by ecovolunteer:
if the cancellation takes place more than 2 months before departure, it will be free of charge and the volunteer will be refunded in full,
if the cancellation takes place between 2 months and 1 month before departure, a "deposit" will be retained (600€),
if the cancellation takes place within one month of the departure, the volunteer will be ineligible for a refund and the totality of the payment will be retained, except in case of force majeure or proven medical reason.
Cancellation by Naturevolution:
En cas de non-paiement des frais de participation un mois avant la mission, la réservation de l'écovolontaire sera annulée et l'acompte de 600€ sera retenu,

Les sommes versées seront intégralement remboursées par Naturevolution en cas d'annulation de la mission pour raison logistique ou s'il y a moins de 4 participants, ou encore en cas d'autres impondérables.
In fact, given the difficulty of access on site, Naturevolution reserves the right to cancel the mission, in particular in the case of force majeure, damage, or meteorological imperative, at any time prior to departure, without further obligation to reimburse fees paid to Naturevolution.
Such cancellation does not entitle you to compensation. As such, Naturevolution asks the volunteer to take necessary precautions (cancellation insurance, flexible air tickets) when booking flights to Kendari on the island of Sulawesi in Indonesia, and assumes no responsibility for additional costs related to the modification or cancellation of fares for any reason whatsoever.
It is recommended to take out cancellation insurance.
Is my trip tax-deductible?
Insofar as the management and logistical costs (35% of the total cost), as well as the plane ticket make it possible to ensure the successful completion of your mission and that it aims to protect the environment, these fees are considered a donation. The remaining 65% is purely a donation to our Konawe Karst Conservation Program.
The entire cost of the mission (including the flight) is therefore tax-deductible up to 66% for an individual (capped at 20% of income), 75% if you are subject to the IFI (capped at € 50,000) and 60% for businesses (capped at € 10,000 or 0 , 5% of turnover excluding tax if this figure is higher).
Ainsi, par exemple, si vous êtes un particulier qui part pour une mission de 2 semaines et si vous trouvez un billet d'avion à 1000€, votre mission ne vous coûtera, après déduction fiscale, que (1500€ + 1000€) – 66% = 850€.
If you are not paying taxes this year or if your payment exceeds the limits mentioned, tax deductibility can be carried forward up to 5 years after the donation.
Student, can I do an internship?
We welcome you as part of an internship by signing an agreement with your training organization. You then agree to provide fieldwork that is clearly beneficial to the actions of the association, finalized by a mission report. In this case, we apply a special rate which will have to be established as soon as you have informed us of your dates and we can agree on the objective of your internship. From experience, we have noticed that the field internships have a real effectiveness from 6 weeks on site. This is the reason why we only validate files that meet this requirement.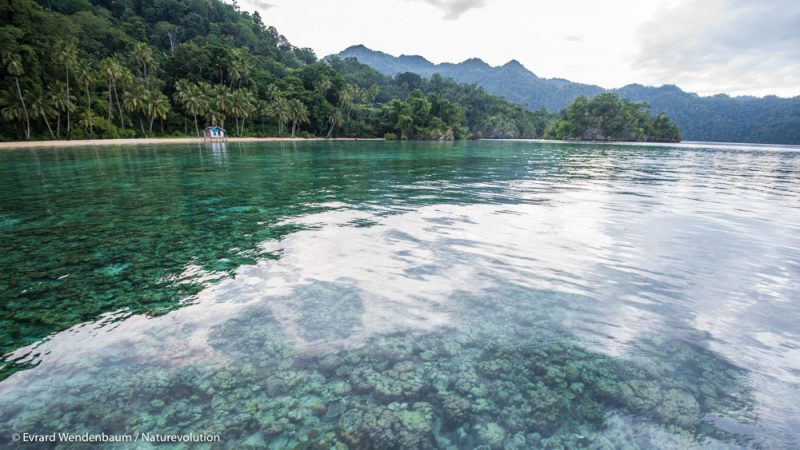 Are you interested in going on an ecovolunteer mission with us?
If you wish to participate in one of our ecovolunteer missions, or if you have any questions before deciding, please complete the pre-registration form below. We will then get back to you as soon as possible to explain the usual progress of our missions, give you the procedure to follow before leaving, present you the details concerning the actions we are carrying out in the field, and answer your questions.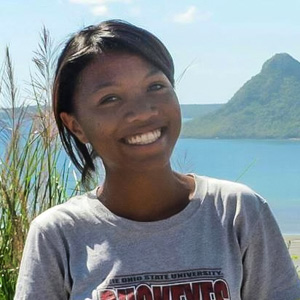 Your interlocutor
Tojo Rabefaritra
Responsible for ecovolunteer missions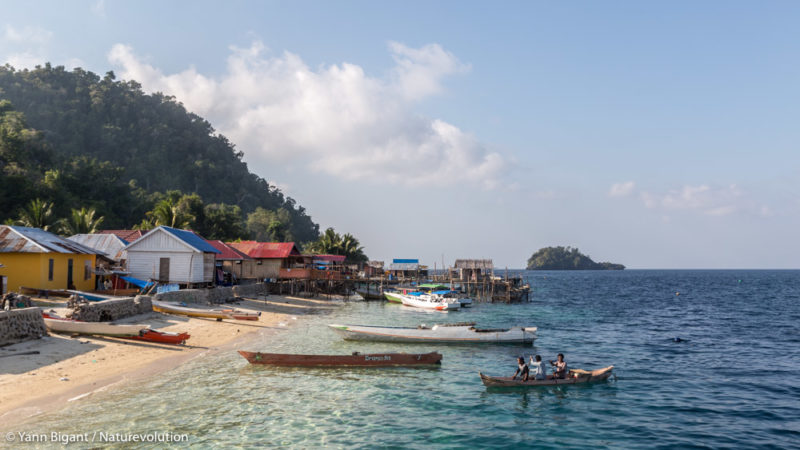 _
English translation made possible thanks to the PerMondo project: Free translation of website and documents for non-profit organisations. A project managed by Mondo Agit. Translator: Cressida McDermott