Join us for some serious Adventure Trekking
in the heart of the Makay massif in Madagascar and help us protect this splendid Lost World
Our missions Trek Adventure 'has changed!
To best meet the massive conservation objectives Makay, our mission Trek Adventure became scientific exploration missions to perform the heart of Makay Tracking Operations and research of rare animals. Check out the dates of our ecovolunteers missions to Madagascar and some specific details such scientific exploration missions.
The Makay massif, in the southwest of Madagascar, stands as one of the most impressive works of nature . This maze of deep canyons is an exceptional adventure playground for any trekker looking for wild nature and strong sensations.
Why join us on a trek ?
We have been working in the Makay and taking action to protect it for the last decade. We know its most beautiful corners and we can guarantee you the best chances to watch animals including several species of lemurs.
Your participation fee is fully dedicated to the conservation of this magical place.
Our trekking routes are always unique, diverse and stunningly beautiful.
In our missions, exploration and adventure are not empty words. Here you will have the rare chance once in your life to be truly the first to set foot somewhere.
An unforgettable interlude in our life our missions bring you to experience a rare and beneficial disconnection. They offer a way to resource yourself at the pace of nature and to the tune of forest birds.
They are also a way to get a better understanding and esteem of yourself.
sharing emotions all along the route through the Makay, solidarity take on a new meaning. New encounters are rich, and friendship bonds grow stronger
if necessary, they can be funded by donors -- see the paragraph « How much does it cost »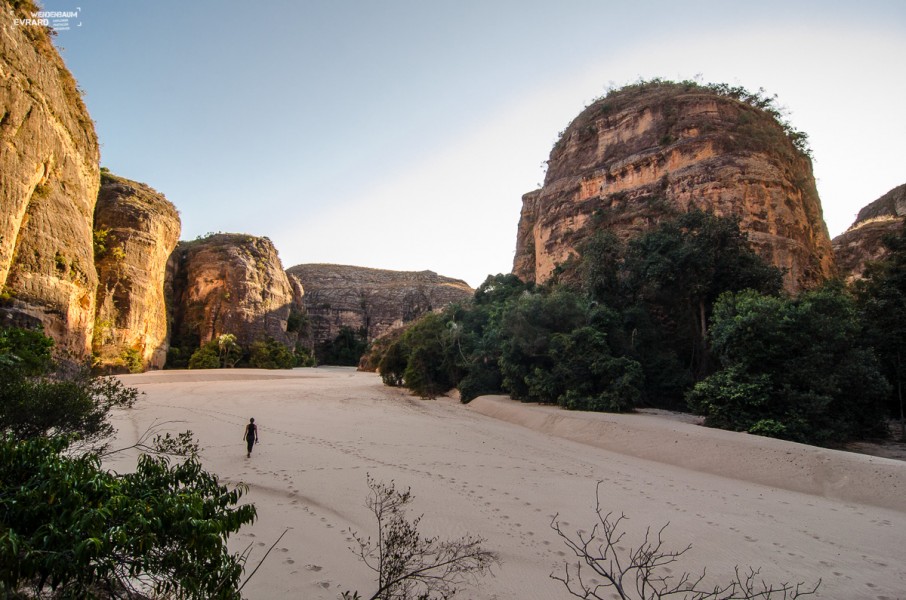 What adventures on the ground ?
The route we choose for this mission will take you to places no one went before, to swim, crawl, slide, jump, climb, paddle and reach stunning heights right in the heart of the gigantic maze of the Makay. Not only will we be able to watch several species of lemurs , but we will fully immerse ourselves in an outstanding nature, out of time and far from this world. Simply put, we are going to live an adventure with a capital A !
"As an adventurer, most of your stay in the Makay will be dedicated to exploring and discovering the wonders of New Protected Area"
These explorations help us including his discovery of Makay and to know him better, to define the limits of the protected area, to define buffer zones and the "hard core" more sensitive, or to identify areas authorized camps and routes to be opened to ecotourists, etc.
How do we live on the ground ?
We camp under individual tents
Volunteer work is done usually outdoor (or, in case of rain, which is extremely rare at this season, under large expedition tents brought by Naturevolution)
We eat supplies brought from Tana (the capital city), supplemented by local products brought by the villagers (depending on the season : mangoes, bananas, tomatoes, muttons, turkeys, chickens, guinea fowls, bushpigs, etc.). We prepare meals and do dishes all together,
We drink water from the rivers : the water comes straight out of the rocks, and we either filter it or boil it,
Some beers and sodas can be found in the villages,
We set up dry toilets in the forest, and the river is our shower place -- rocks providing the adequate privacy ;-)
"This life in the midst of nature is fairly comfortable and more importantly, a wellspring of friendships with a healthy dose of fun"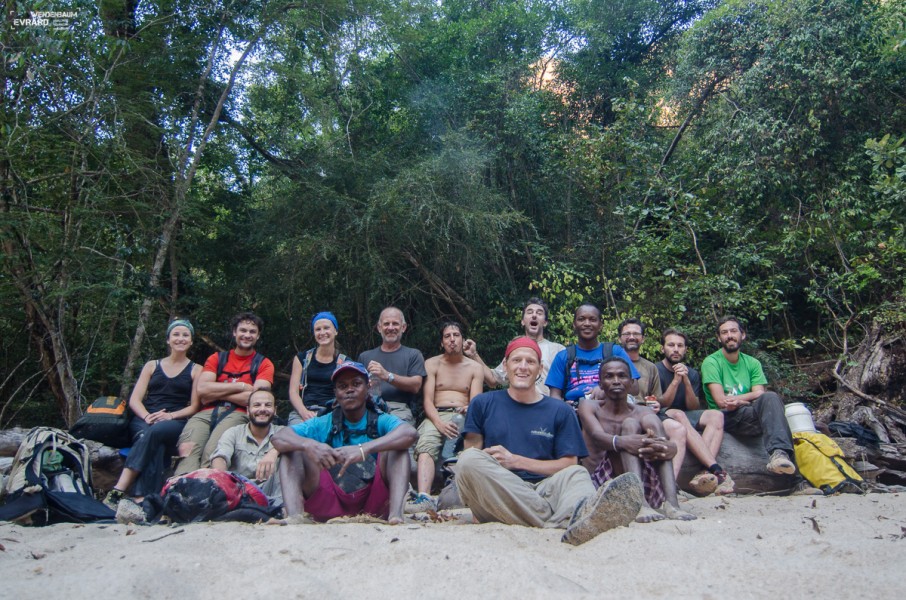 Who can join our treks ?
Everyone is welcome, from all ages (18+), skills and nationalities, with discrimination of any sort. No scientific background is required, nor any diploma.
"Enthusiasm and motivation are all that matter."
We emphasized that the route we plan to take requires an excellent physical condition.
The only requirements are that you are:
you are check by a doctor before your departure to ensure an excellent physical condition
able to speak French or English
smiling and easy to live with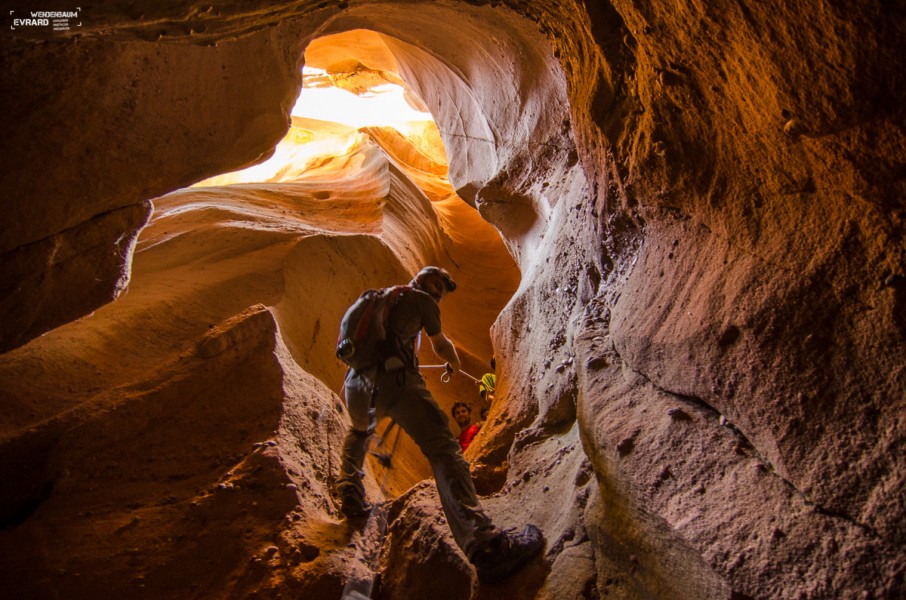 How long does it last ?
Our adventure treks last 2 weeks. This duration is considered from Paris to Paris. Your stay in Madagascar will then last 13 days.
For this trip, the magnificent journey from the capital Antananarivo and the steep Makay (an adventure in itself) takes about 5 days return. You will have the chance to live 8 full days immersed in the heart of the Makay.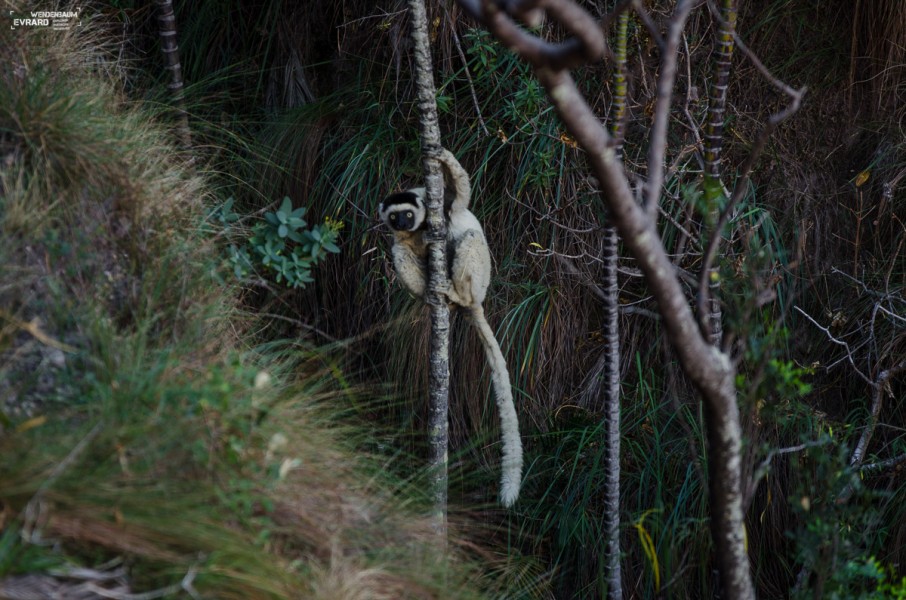 Dates and prices of our adventure mission in 2020
To note that :
If you sign up for 2, rates are reduced by 8% and 12% from 3 persons.
The departures of our missions are guaranteed from 4 participants.
If your mission were to be canceled, the possibly already paid fees will be fully reimbursed.
Inspired? Get in touch! !
Distribution of the price of Adventure Travel
Logistics costs include
* The transport, meals, accommodation at hotel
On-site mission training team
Equipment needed to carry out the mission
Preliminary preparations ensuring your stay is the best it can be
* Please note that transportation is our main cost item because :
the drive being quite long to reach the Makay, the fuel cost is relatively high;
the tracks are rough, which means we have to rent high quality cars which are more expensive, and almost each time we have extra repair costs;
For security reasons notably, we have to keep the vehicles with us for the whole duration of the trek, which increase the renting cost.
Management fees include
Monitoring and evaluation of the results and impact of the missions
Mission promotion
Administrative processing of volunteer registrations
Repatriation insurance and civil liability
Membership of Naturevolution
Your donation to the conservation program will contribute, among other things, to
Salaries of project staff in the field throughout the year
Research and development of strategies and means of implementation that will ultimately safeguard all the region's ecosystems
Travel expenses of teams essential to the development of the project
Daily management and financial activities in France necessary to the success of the conservation programs
Purchases and investments to the development and smooth running of projects
Mission price does not include
International flight + airport taxes
Personal equipment (tent, clothes, shoes, sleeping bags, water bottle, backpack, headlamps, ...)
Antimalarial drugs and vaccines
The visa (which is not paid until 30 days)
Extra drinks, snacks and souvenirs
Accommodation at the hotel and any other expenses outside the official dates of the mission
Cancellation insurance for your airline tickets.
Tax exemption
Note that the full cost of your mission, airfare included, is tax-free : 66% for an individual, 75% if you are subject to ISF (French wealth tax), and 60% for businesses.
All tax exemption information can be found in the 'other questions' section below.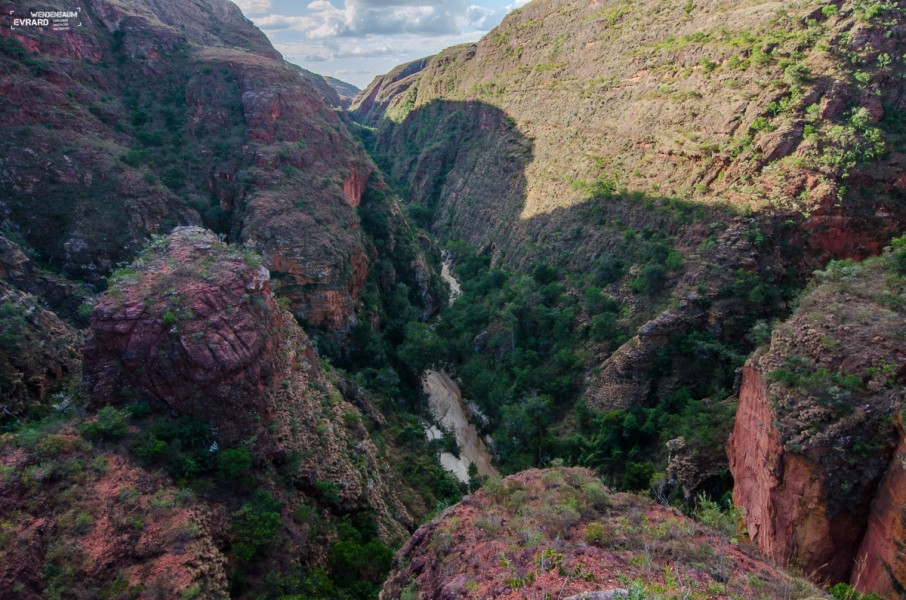 Crowdfunding
Dreaming but broke? Consider crowdfunding!
We offer a dedicated crowdfunding platform and personalized coaching to help you raise the necessary funds from your friends and networks or through fundraising events (craft sales, screenings, etc.).
To find out more, visit: Crowdfunding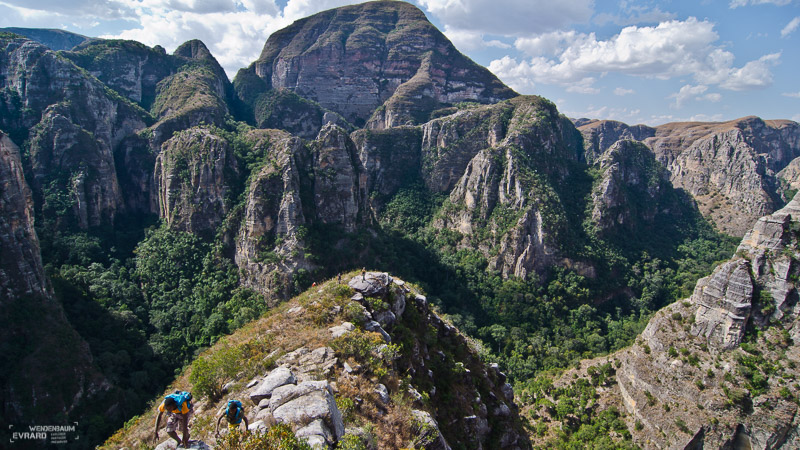 Other questions
Do I need cash during the mission ?
On site, there will be few opportunities to spend money. Your biggest expenses might be a soda or a beer after a long day spent under the sun. Prices in Madagascar are never very high. We reckon that with 20€ per day of travel, and 5€ per day on site, you will be more than comfortable.

Do I need insurance?
A repatriation insurance and civil liability insurance will be automatically subscribed for you for the whole duration of the mission with MAIF, our insurance provider, upon receiving your payment. We do recommend you also subscribe to a travel health insurance and a cancellation insurance.

Do I need a visa?
How is the weather in the Makay ?
Madagascar is a huge island that spread north to south under several latitudes, as well as across several altitudes. Weather and temperatures can vary a lot depending on where you are on the island. There are two main seasons, a hot and humid season (November to March) and a dry season (April to October).
« From June to September in the Makay, you can expect cool temperature in the evening, especially when we camp near rivers. So make sure to bring along a good fleece and warm sleeping bag (0°C and even -5°C comfort limit). A beany will also come in handy some evenings.

How many will we be on a mission ?
Our adventure treks have a maximum of twelve participants!

Is it dangerous to travel to Madagascar ?
Madagascar is a safe country to travel as long as you respect some rules of good conduct and common sense as in any other country. It is notable advised to avoid walking alone the streets at night in the cities. It is also best to avoid displaying signs of wealth like a smartphone or a camera.
You can also check the recommendations to ecotourists wishing to visit the Makay massif. These tips form the basis of the Ecotourism Charter for the New Protected Area of the ​​Makay, currently under preparation.

How can I be contacted?
Because the places we are going are especially remote, communications are not simple and it won't be possible to make easy call to friends and families back home. However for part of the mission, we will have mobile network coverage. And for safety reasons, a satellite phone reserved for emergencies will be at hand.

What vaccination do I need for Madagascar?
Recently, save for a necessary update of the DTP vaccine (diphtheria, tetanus, and poliomyelitis), no further vaccination is required. However some are recommended, like the vaccine against typhoid fever. Before joining one of our missions, please check with your doctor or a travel health certified clinic for more information.

What are the cancellation conditions?
Cancellation by the adventurer :
if the cancellation occurs more than 2 months before departure, there will be no cancellation fees and the adventurer will be completely refunded,
if the cancellation occurs between 2 months and 1 month before departure, a « deposit » will be kept (1000€),
if the cancellation occurs less than a month before departure, the adventurer will not be eligible to refund and the full amount of your payment will be kept, save where force majeure or qualified health reason is duly established.
Cancellation by Naturevolution:
If the payment of the participation fees has not been made two months before departure, the reservation of the adventurer will be cancelled and the advance payments will not be returned (up to 1000€ maximum),
Full payment will be refunded by Naturevolution in case of cancellation of the mission due to logistical reasons or other imponderables.
In fact, given the difficulty of access on site, Naturevolution reserves the right to cancel the mission, in particular in the case of force majeure, damage, or meteorological imperative, at any time prior to departure, without further obligation to reimburse fees paid to Naturevolution.
Such a cancellation doesn't entitle to indemnity. Therefore, Naturevolution asks the adventurer to take the necessary precautions (cancellation insurance, modifiable plane tickets) when booking flights to Madagascar, and will not accept any responsibility in case of extra costs incurred by the modification or the cancellation of transportation tickets for any reason whatsoever.
Cancellation risk insurance is recommended.

Want to know more before taking your decision ?
Naturevolution is not a travel agency : we are an
environmental NGO
set on a mission to explore and protect the last Lost Worlds like the Makay. We bring in the Makay a limited number of trekkers looking for adventures out of the beaten path, and we also welcome
ecovolunteers
to help us on the projects we set up locally to effectively protect the massif. The participation fees are fully dedicated to the conservation of the Makay and are fundamental to ensure a long term success to our actions.
You can read more about the story of exploration and conservation of the Makay started by Evrard Wendenbaum, our mission to protect biodiversity worldwide, or browse the rich contents of our website (partly in English).

Is my trip tax-deductible?
Insofar as the management and logistics costs (70% of total cost), and the plane ticket, help ensure the successful completion of your mission and that it aims to protect the environment, these costs are considered a gift. The remaining 30% are themselves purely a donation to the Makay massif our conservation program.
The entire cost of the mission (including the flight) is therefore tax-deductible : up to 66% for an individual (capped at 20% of income), 75% if you are subject to the ISF (capped at € 50,000) and 60% for companies (capped at 0.5% of turnover).
For example, if you are an individual leaving on a mission of 2 weeks and if you find an airline ticket to 1000 €, your mission will cost you, after tax deduction, as (2500 € + 1000 €) - 66 % = 1190€.
If you are not paying taxes this year or if your payment exceeds the limits mentioned, tax deductibility can be carried forward up to 5 years after the donation.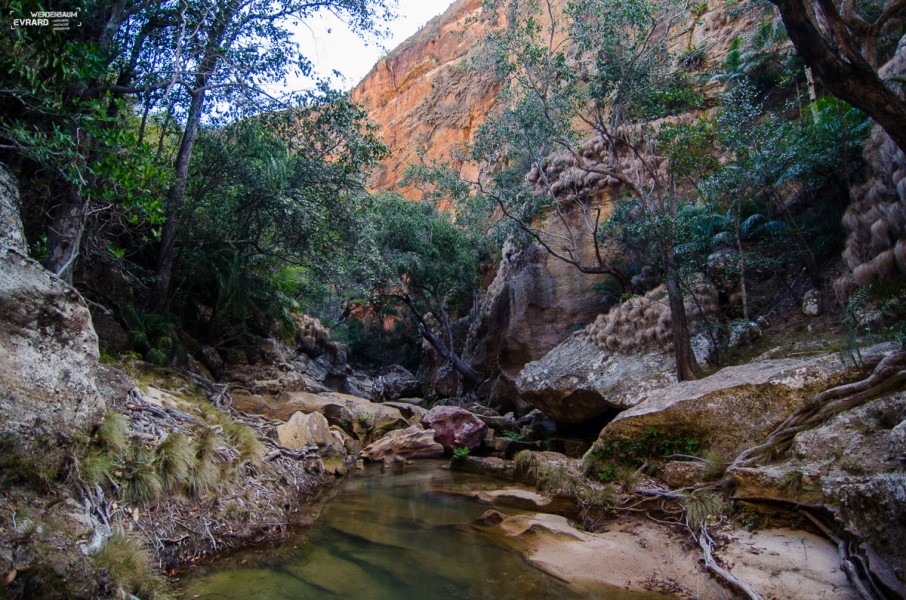 Pre-register for a trek !
If you are interested in one of our missions, thank you to fill the form of pre-registration at the bottom of the page ecovolunteers missions to Madagascar – et de lire la page ;-) – nous reviendrons alors au plus vite vers vous pour vous expliquer le déroulement habituel de nos missions, vous donner également la marche à suivre avant de partir et la liste du matériel à emporter.
Our missions Trek Adventure 'has changed!
To best meet the massive conservation objectives Makay, our mission Trek Adventure became scientific exploration missions to perform the heart of Makay Tracking Operations and research of rare animals. Check out the dates of our ecovolunteers missions to Madagascar and some specific details such scientific exploration missions.
One more question ?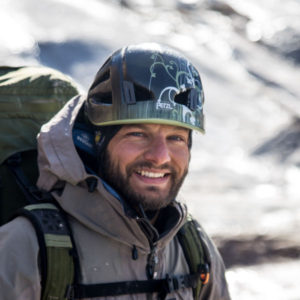 PHILIPPE MISTRAL
Ecovolunteer project manager
Whatsapp +33 6 18 44 05 23
Facebook Messenger 👉 ci-contre