Why go on an eco-volunteering?
At Naturevolution, we want our ecovolunteer missions to be an opportunity to discover remote corners among the most beautiful on the planet, to marvel at the wild world, to contribute directly to the protection of biodiversity, to open up to reality of conservation projects on the ground and their socio-economic context, while experiencing a disconnection from the human world and a reconnection to a way of life closer to nature and to humans. Just that ! Almost an inflection point in life :) In that sense, we are therefore quite happy with the comments made by our ecovolunteers when we return from our missions!
In addition, eco-volunteering has since 2014 a definition:
"Ecovolunteering is a united and participatory action which consists in helping, during their free time, a project linked to the preservation and enhancement of animal, plant, environmental and cultural diversity. The ecovolunteer is a committed and voluntary citizen and cannot, as such, receive financial compensation for his action. " - Collective of eco-volunteering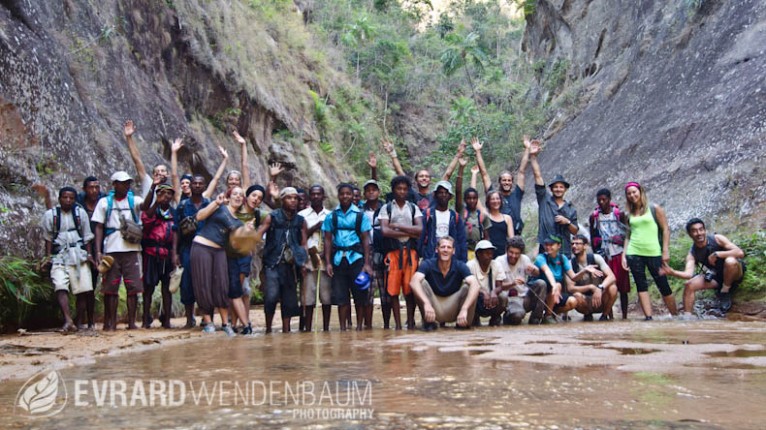 What missions?
We offer throughout the year:
Three types of ecovolunteers missions to Madagascar in the heart of the Makay massif, a gigantic labyrinth of canyons harboring a rare and unique biodiversity. Whether it is helping the villagers to live better and more in harmony with their environment, to collect scientific data on a participatory science mission or to explore the less frequented corners of the massif with a scientific objective. Specifically, you will contribute to our actions to preserve Makay with our local team while discovering this safe deposit box for biodiversity.
of the ecovolunteers missions in Indonesia in the south-eastern part of Sulawesi Island which offers you the opportunity to take part in the various activities of our local team for the protection of the spectacular coastal ecosystems of a small paradise sometimes called the 'mini Raja Ampat', while discovering coral reefs and mangroves as well as the jungle that covers the karstic massifs of the surroundings.
Some practical details
Duration - Our missions last at least 2 or 3 weeks. Since we do not (no longer) go to the other side of the world every day, it is possible to carry out several missions and stay 4, 5 or 6 weeks with us, and thus discover different aspects of our projects. We sleep in tents throughout the mission, except for a hotel night on arrival.
Price - From € 1,600, excluding plane tickets, depending on the duration, location and type of missions. It should be noted that this cost but also your plane ticket are be deducted from your tax up to 66%.
Who can come? Everyone is welcome, including families, as long as you are in good physical condition!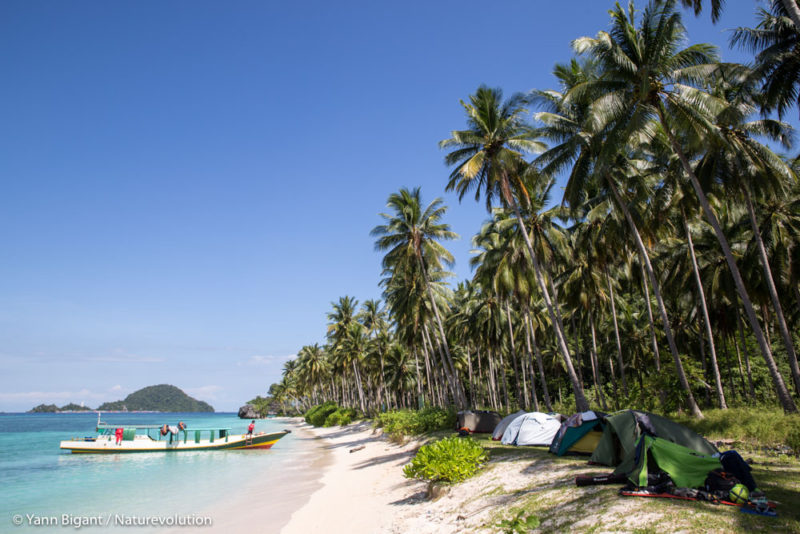 What impacts for conservation projects?
The benefits brought by ecovolunteers to the conservation projects that we carry out in the field are threefold:
Direct contribution to the project
Whether it is the construction of a school, the collection of scientific data on a population of lemurs, the establishment of a new nursery, cleanup operations in the villages or the replanting of a mangrove, some of the projects that we are carrying out in the field simply could not take place without the presence of ecovolunteers, or would take much longer.
Funding for the project throughout the year
La participation financière payée par l'écovolontaire permet non seulement de payer la mission elle-même (~50% du montant) mais permet également de financer le projet dans sa globalité – matériel, logistique et équipes – tout au long de l'année. Naturevolution ne percevant pas de financements institutionels ou privés de grande envergure, c'est depuis 2012 la venue régulière d'écovolontaires sur le terrain qui nous a permis de financer en toute indépendance nos projets.
The dynamics generated by the presence of ecovolunteers
Moins souvent évoquée, la présence des écovolontaires sur le terrain génère des bénéfices indirects pour les projets. En Indonésie, les nettoyages communautaires des villages et des plages génèrent un certain enthousiasme et un regain de motivation, non seulement auprès des habitants mais aussi auprès des autorités locales, parfois un peu surpris que des 'touristes' viennent effectuer de telles activités dans leur région. Un message de sensibilisation sur la préservation de l'environnement ou sur l'écotourisme est d'autant plus crédible s'il est physiquement démontré par la venue régulière d'écovolontaires et les premières retombées économiques que cela suscite déjà.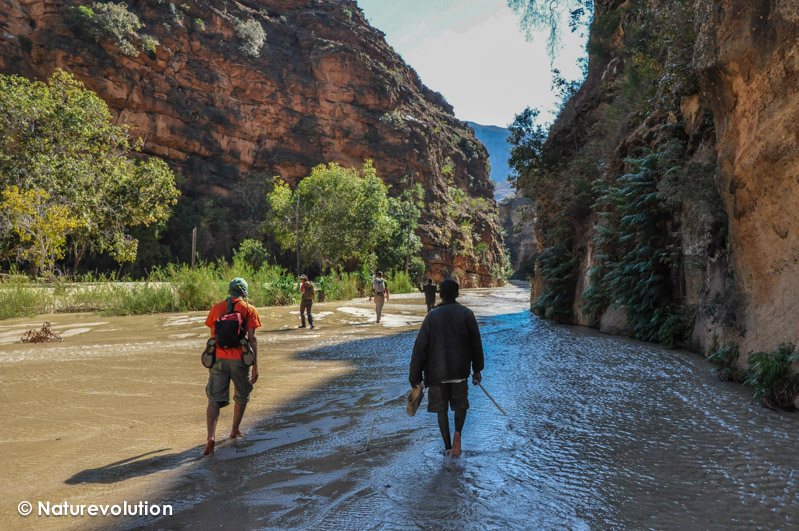 You want to know more ?
All the questions you ask yourself about our missions to make your choice will be answered on the following pages: