ÉCOVOLONTARIAT - For the first time since the launch of our missions d'écovolontariat, the Naturevolution team in Madagascar welcomes an ecovolunteer family in Makay. They are 5 and the youngest at 11!
Program : completion of the Beronono school, discussions with local populations and discovery of Makay!
Work around the Beronono school
Last year, thanks to the financial support of the Orange Solidarité Madagascar foundation, Naturevolution was able to undertake the construction of 2 schools in the villages of Beronono and Tsivoko on the edge of the massif. Rather than bringing in a service provider from outside the region, we have chosen to mainly call on local skills and work in "self-construction".
The main interest of this approach is to unite the villagers around the construction of the school on a daily basis, and thereby make them an integral part of the educational project carried by Naturevolution in these villages. In addition, it makes it possible to reduce the costs of building the school, to maintain local know-how, and to introduce new ones.
In order for the school walls to withstand the cycles of the rainy and dry seasons, the roof is fitted with an awning and plinths protect the base of the exterior walls.
The mission of the Daros family was to finish plastering the school, then reinforcing the base of the adobe and stone walls.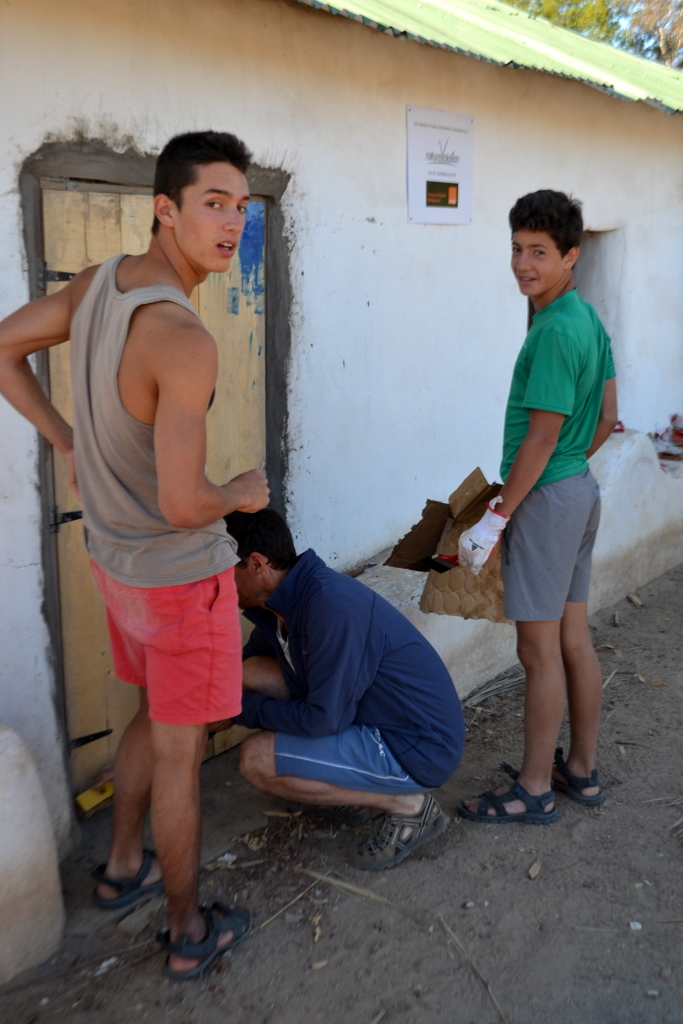 To be continued in a few days with the portrait of an ecovolunteer, and an beautiful reptilian encounter in the Makay!
Find all our missions on the page Ecovolunteering.