Naturevolution a lancé en 2018 un projet d'apiculture dans les villages situés sur le pourtour du massif du Makay. Après avoir évalué le potentiel apicole du Makay, cinq apiculteurs ont suivi début septembre 2018 une formation sur l'apiculture moderne. Nous vous emmenons aujourd'hui à la rencontre de ces apiculteurs, via quelques extraits d'une vidéo réalisée au cours de leur formation.
Les apiculteurs 'pionniers' du Makay
Justin, Nicolas, Rahery et Paul, apiculteurs traditionnels du Makay, ainsi que Zo (Herizo), le nouveau coordinateur du projet au sein de Naturevolution, ont suivi durant deux semaines une formation chez notre partenaire Les Ruches Australes* à Manakara. A leur retour dans le Makay , ils sont devenus les référents locaux du projet et ont été amenés depuis lors à diffuser les savoir-faire acquis aux aspirants-apiculteurs de leur village.
* Nous profitons d'ailleurs de cet article pour remercier chaleureusement toute l'équipe des Ruches Australes, Andry Arivelo Zafy (directeur technique), Jean Walter (directeur général), ainsi que tout le staff technique pour leur accueil, la qualité de leur formation et leur soutien sur ce projet.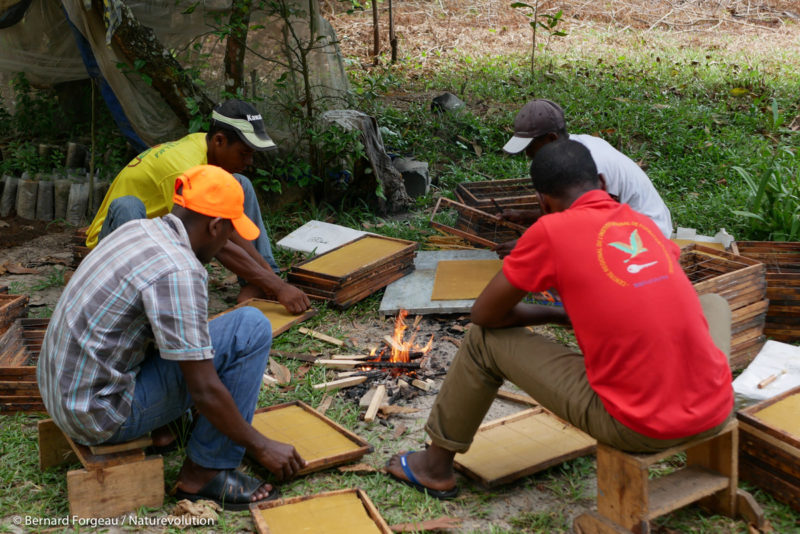 Training
La formation est constituée de cours théoriques et de travaux de terrain. Elle fournit tout d'abord the basics needed to start a beekeeping business : construction et préparation des ruches, contrôle de la ponte, place de la reine et départs d'essaimage, transfert d'un essaim, évaluation du remplissage des hausses et de l'operculation, jusqu'à la miellée et la récolte du miel.
Au-delà de la partie technique, les apiculteurs visitent également un rucher école, une miellerie, une coopérative, ainsi qu'une pépinière pilote servant au reboisement d'espèces mellifères. Ils observent ainsi the involvement of communities around beekeeping projects et en constatent les bienfaits tant économiques que sur l'environnement.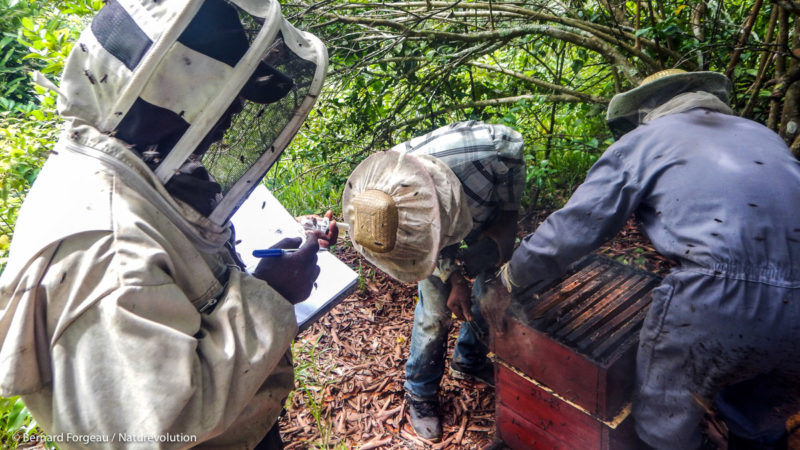 Spinning this new knowledge
The commitment of the first beekeepers Makay is part a learning process and development. Leur implication dans le projet et la transmission qu'ils font de leurs savoirs sont aujourd'hui déterminants pour motiver de nouveaux apiculteurs et entraîner l'adhésion de l'ensemble des communautés locales à cette nouvelle activité. A cette fin, depuis, lors de nos différentes missions sur le terrain, nous projetons dans les villages des contenus vidéo dont la version longue de la vidéo réalisée lors de cette formation.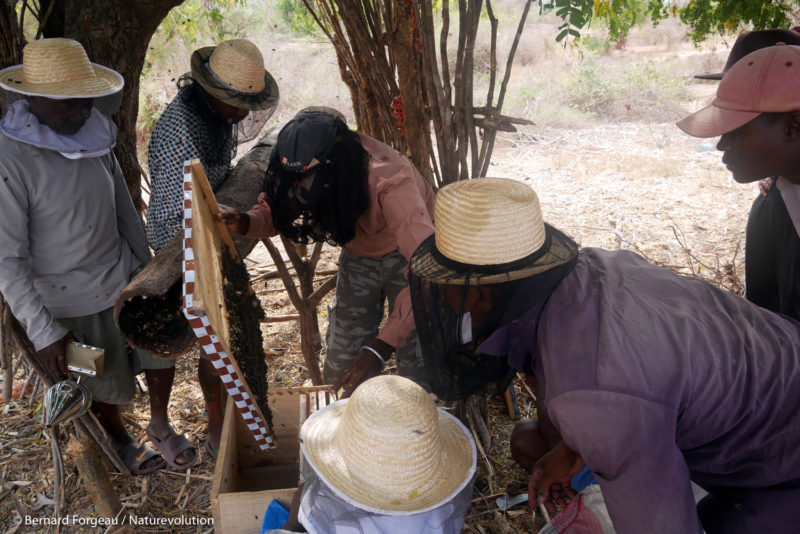 Actualités du projet :
Pour mieux comprendre comment ce projet s'insère dans notre programme de conservation du Makay, nous vous recommandons :
__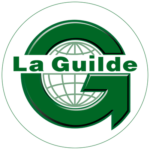 Thank you to our partners : ce projet a reçu le soutien de l'Micro Projects Agency, une initiative de solidarité internationale de La Guilde financée par l'AFD. Il est également rendu possible grâce à l'engagement de la Unusual foundation Builders - Philippe Romero, Corporate concierge company well be the map, et des nombreux donateurs individuels qui l'ont soutenu sur notre The crowdfunding campaign.