After initiating in 2018 a Beekeeping Pilot, Naturevolution start a reforestation project near the villages of Makay: 1 Million trees for the Makay. But we could start this project without you explain this autumn how it fits in both a specific local context and in a worrying global context. Through 6 items we take stock of the current state of deforestation, commitments and actions initiated by the different governments, reforestation initiatives in terms especially in Madagascar and finally the possible actions to your scale to fight against deforestation . An entire program !
At an international level
Since 1992 and the Rio summit declaration, the fight against deforestation is discussed during international meetings in order to create a global framework for action and maintain the essential role of our forests.
2010 - During the Nagoya World Biodiversity Conference, Aïchi's objectives are adopted by the parties to the CBD with, in particular, the objective of " reduce to at least half, or where possible close to zero, the rate of loss of natural habitats, including forests "And" an objective of safeguarding biodiversity for 17% of land areas and inland waters and for 10% of marine and coastal areas". The creation of theIPBES, the "IPCC of biodiversity" is announced.
2014 - the New York Declaration on forests sets the goal of "halve natural forest losses by 2020, striving to end by 2030».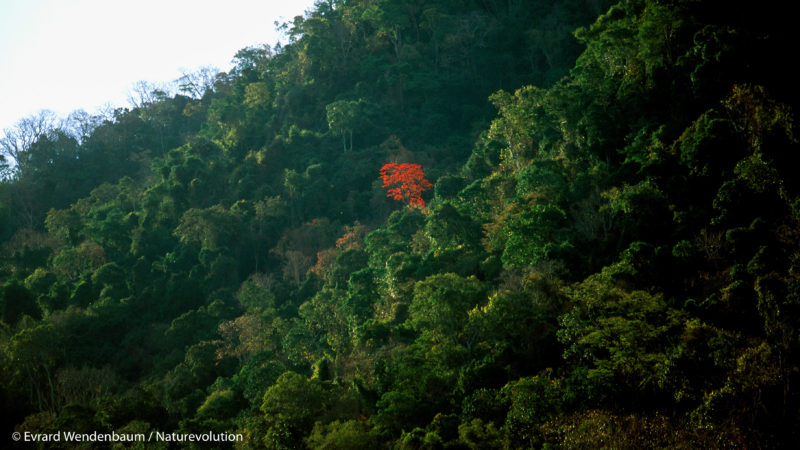 2015 - the UN inscribed in the Sustainable Development Goal n ° 15 (SDG15) the theme of terrestrial life: "Preserve and restore terrestrial ecosystems, ensuring that they are used in a sustainable manner, sustainably manage forests, fight against desertification, halt and reverse the process of soil degradation and put an end to the loss of biodiversity».
2015 - Paris Agreement which sets the goal of maintaining warming " significantly below 2 ° C" recognize "the importance of conserving and, where appropriate, strengthening sinks and reservoirs of greenhouse gases ". Among these sinks and reservoirs of greenhouse gases, forests store a significant portion of carbon. During COP21, seven countries signed Amsterdam declarations which aim to eliminate deforestation from agricultural supply chains and support private sector efforts to support sustainable palm oil supply by 2020.
2018 - the latest IPCC report (Intergovernmental Panel on Climate Change) warning about the need to preserve carbon sinks without which it will be impossible to limit global warming to 1.5 ° C compared to the preindustrial era.
2019 - the IPCC publishes a thematic report Soils & Climate Change. This report confirms the significant impact of deforestation and agriculture on greenhouse gas (1/4 of the land is degraded by human activity). In the current climate crisis, IPCC scientists highlight two major solutions: the protection and restoration of forests accompanied by a radical transformation of the world food system.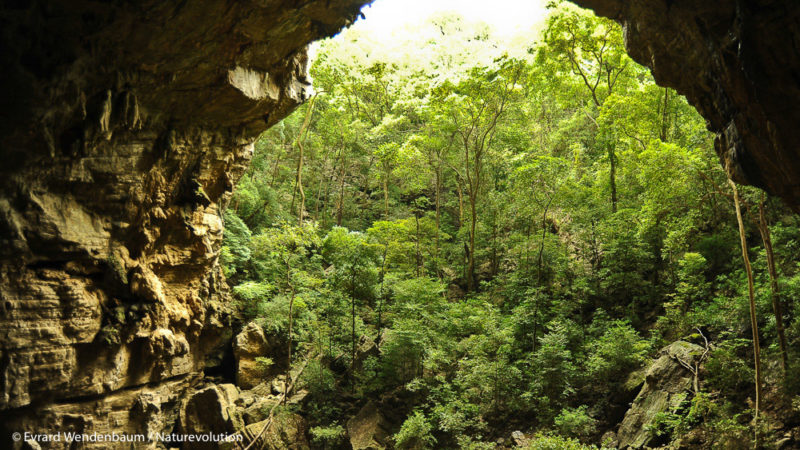 At the European level
The European Union has had a forestry strategy since 1998, in favor of the sustainable management of forests.
In 2013, the European Commission published " A new EU strategy for forests and forestry » which aims to guide the EU's forestry policy by 2020 with two main objectives and a budget of 8.2 billion euros over 5 years:
ensure that European forests are managed in a sustainable way,
strengthen the Union's contribution to promoting sustainable forest management and combating deforestation at global level.
Regarding deforestation in Europe
European forests are doing well. They cover 182 million hectares (5% of global forest areas) and cover 43% of the Union's area. Europe is the only region in the world where forest areas are currently increasing, with an estimated growth of 800,000 hectares per year according to the Forest Europe report "State of the forests of Europe 2011». However, only 4% of primary forests remain in Europe and some are still threatened, as la forêt de BiałowieżaThe oldest primeval forest in Europe, in Poland threatened by logging, and Forest Hambach Germany, threatened by a coal mine.
Regarding deforestation caused by Europe in the rest of the world
Between 1990 and 2008, Europe was responsible for the deforestation of an area equivalent to Portugal (9 million hectares) for its imports of agricultural products, notably soybeans, palm oil and cocoa. This is "imported deforestation".
Following a study of the European Commission in 2013 (The impact of EU consumption on deforestation) We observe that 39% of global deforestation is caused by imported Europe. Europe is then the continent that generates the most imported deforestation, and the commitments made in 2014/2015 aim to tackle the problem. France, through its climate plan and in particular its "national strategy to combat imported deforestation"Published in July 2017 pledged to" end imported deforestation ". All that remains today is to respect these various commitments, which are slow to materialize, in particular through measures on EU trade.
July 23, 2019, date on which France ratifies CETA (free trade treaty with Canada), the European Commission publishes the document "Strengthening EU action to protect and restore the world's forests»And proposes 5 priorities and key actions: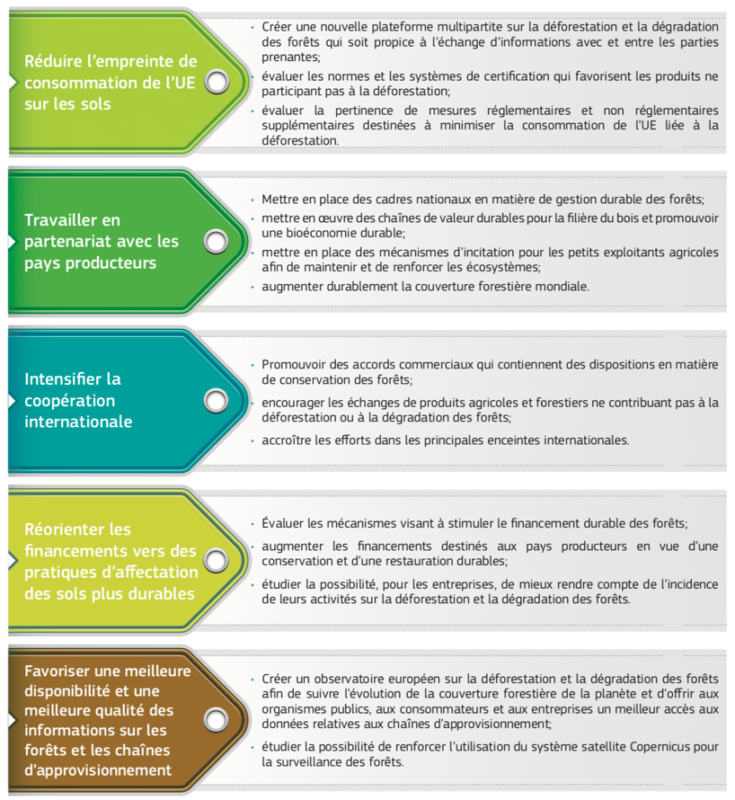 To find out more, the European Parliament offers a thematic sheet: The European Union and forests.
For what results?
For 27 years our governments have maintained that the fight against deforestation is a priority, but what is it today?
As we saw in the previous article, the state of deforestation in 2019, an overall slowdown in the rate of net deforestation was observed for the period 2000-2010, with an average annual loss estimated at 7 million hectares.
What will be the results for the decade 2010-2020? 2020 is precisely the deadline when the main political objectives have been set: Challenge de Bonn on reforestation, New York Declaration on Forest Protection, Sustainable Development Goals, Amsterdam Declarations on Supply Chains, and the Aïchi Convention on Biodiversity.
New tools, like Global Forest Watch, track rainforest loss annually, and on a rolling average. After a period of stagnation, deforestation seems to be on the rise again in recent years, a sign that all of these international agreements are not translating into real results. The reason is undoubtedly thatthey are not accompanied by a profound change in the world economic system. The results of these commitments are therefore likely to be very disappointing in 2020.
A greening of the planet?
However, despite persistent deforestation, plant surfaces on the planet increased by 5% between 2000 and 2017, which is the equivalent of the Amazon rainforest. Good news ? Bad news ?
Unfortunately, this is rather bad news:
70% of greening is due to global warming which allows vegetation to develop in more northern latitudes.
In India, significant greening is to be noted, but this is due to the increase in cultivated areas.
In China, a extensive reforestation policy has been underway for several decades to combat desertification which affects a quarter of the territory and 400 million people. While the forested area has increased considerably, the low diversity of the tree species chosen creates forests that are not very conducive to biodiversity.
Finally, as this gain does not compensate for the loss of natural vegetation and extremely rich biodiversity which is found there, especially in tropical regions, such as Brazil, Indonesia and Congo.
Hope for Indonesia's Forests
An optimistic outlook, underscored by the latest report from Global Forest Watch, concerns Indonesia. Following the 2015 fire crisis, Indonesia posted three consecutive years of serious reduction in deforestation. In 2020, the trend continued with a deforestation rate at its lowest level since 2004, a feat hailed by Mighty Earth.
In 2011, the government put in place a moratorium on deforestation (no new operating permits on primary forests and peatlands), which, although insufficient to effectively combat deforestation, has led to some progress starting from from 2016. This moratorium was made permanent in summer 2019, but its impact is very low : there are many flaws allowing to bypass it and the areas covered are largely insufficient, as described by Mongabay in an excellent article. Malaysia is considering a cap on oil palm plantations in the country.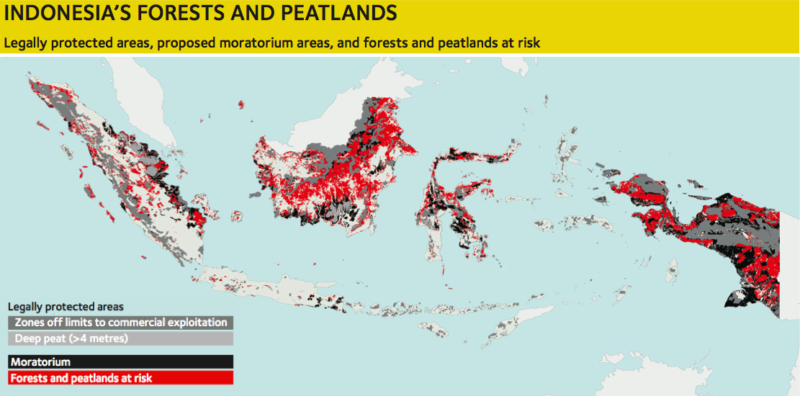 Let's not forget that everything can quickly change for the worse (as in Brazil and the United States lately) and that public policies will only have an impact if the government actively tackles illegal deforestation and closes legal loopholes. The palm oil industry remains the main engine for the development of rural areas - an industry that employs 18 million people - but current techniques for exploiting plantations mean that they are only particularly lucrative on small farms. recently deforested land, the sale of cut wood to cover investments and therefore be profitable from the first year. The fires are started to rise again in 2019, highlighting a lack of follow-up in the field.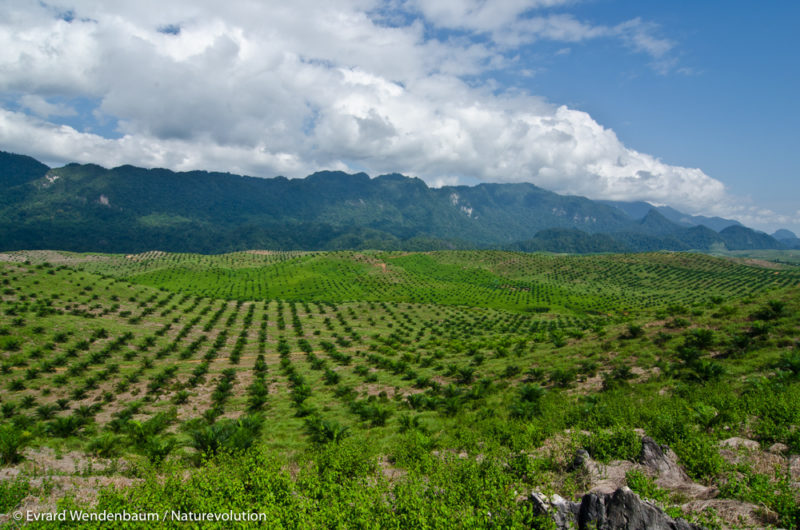 Protected areas to preserve forests
Meanwhile, the number of protected areas is continuing its slow progression, with 15% of the land surface of the earth having a protected area status in 2019 (monitor the coverage of protected areas around the world). Will we be able to reach the objectives of the Aïchi convention for biological diversity which has set 17% of protected area by 2020? And will we, before it is too late, be able to protect half of the planet's protected surface - including continents and oceans - as recommended by scientists at Half-Earth project?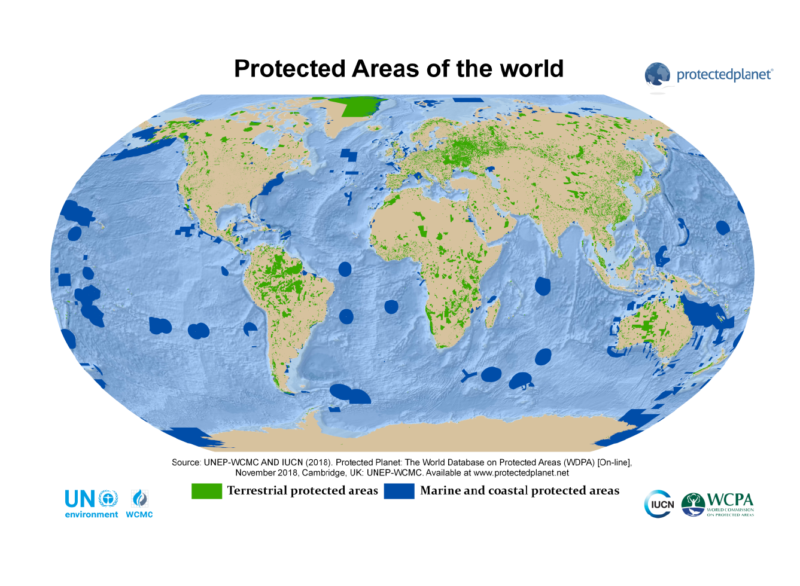 It should also be remembered that half of the protected areas at the global level are protected only on paper (the paper parks or 'reservations on paper') and are therefore subject to strong anthropogenic pressures. It is therefore equally important toact for the creation of new protected areas, than to "manage" protected areas and to develop projects there so that the preservation of nature becomes a reality for the benefit of all.
This is in particular what Naturevolution has been doing since 2009 in the Makay massif in Madagascar by making the request for creation of the New Protected Area of ​​Makay (obtained in 2017), by being recognized as the manager of the protected area, and by developing a conservation strategy.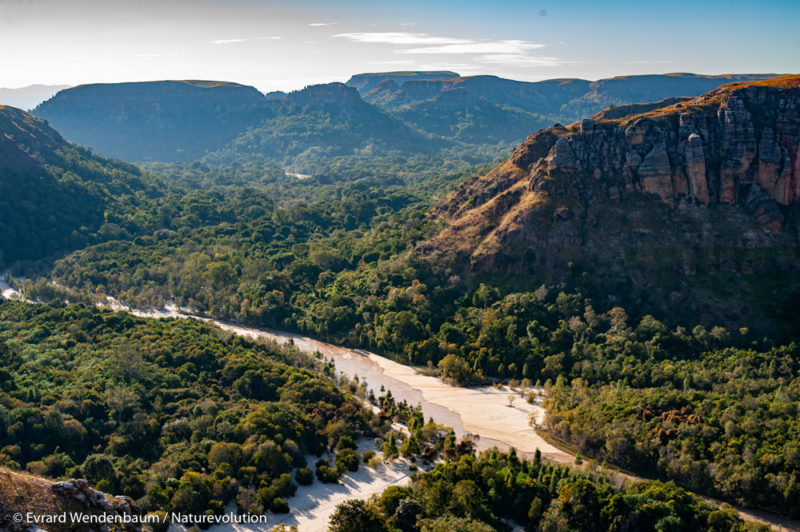 While the creation of protected areas requires slow and complex public procedures, other players choose to purchase land privately.
This is notably the case of Douglas and Kristine Tompkins, respectively founder of The North Face and ex-CEO of Patagonia, who bought large areas in Argentine and Chilean Patagonia, developed protection, regeneration and reintroduction programs there. of species, before transferring them to the Chilean and Argentinian governments to become national parks. Their many projects are now grouped together in the foundation Tompkins Conservation.
This is also what Kalaweit in Indonesia, by purchasing tracts of tropical forests to protect them.
Closer to home, the association QUOTATION MARKS buys privately courses in France to give back to nature by making them Wild Life Reserves. Their latest project and the largest to date, purchase of 500 hectares of the domain Valfanjouse in Vercors, was the subject ofa report by France 24.
Our Partners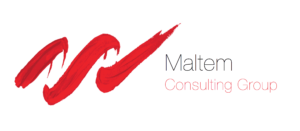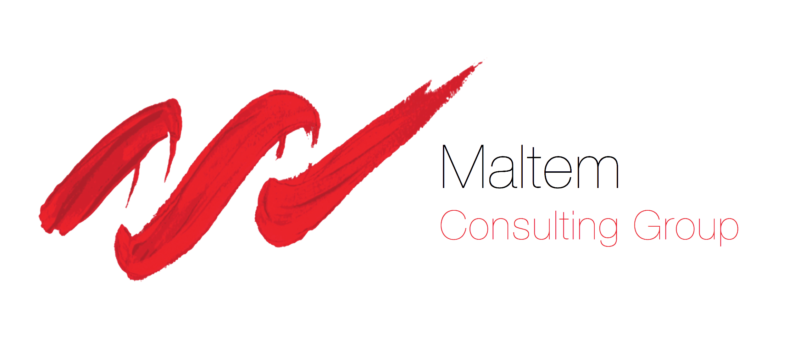 Initial funding to the tune of € 10,000 was obtained from Ermada - Sale of Malagasy handicraftsEnabling the launch of projet 1 Million d'arbre spour le Makay. Maltem is an ecosystem of specialized consulting companies in the digital transformation and sustainable innovation, and a partner of Naturevolution since 2016.
The entire series of articles
An article proposed by Gaëtan Deltour and Yann Bigant