Utilisez Lilo pour aider Naturevolution !
Le moteur de recherche Lilo reverse 50% des revenus publicitaires à l'association de votre choix. Vous pouvez ainsi aider gratuitement Naturevolution au quotidien. Lilo utilise les résultats de Google, Bing et Yahoo, mais en respectant votre vie privée.
Comment installer Lilo ? Voici étape par étape la méthode pour installer Lilo dans le navigateur Chrome. La méthode est identique pour Firefox, Safari et Internet Explorer, les liens vous redirigeront au bon endroit. Sur smartphone, la page vous redirigera vers l'appli qui correspond.
1. Installer le plugin Lilo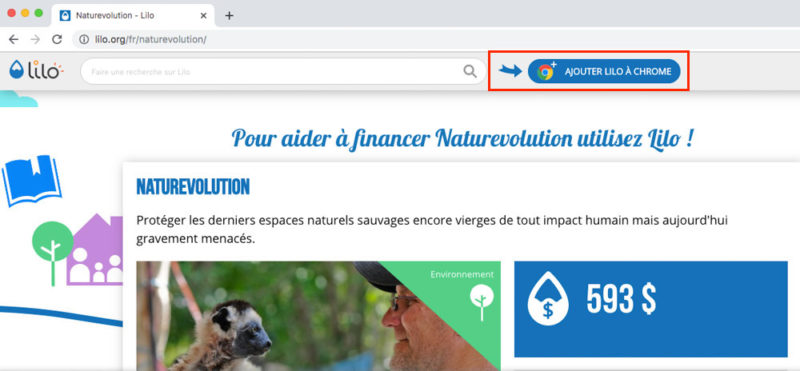 Go to www.lilo.org/naturevolution and click on 'Add to Chrome' :


You are redirected to the Chrome plugin platform. Click on 'Add to Chrome':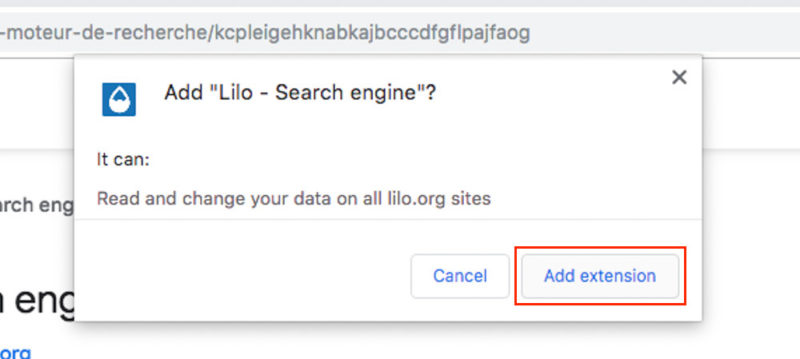 Validate the pop-up that opens:


Lilo is installed, But it is not finished ! Now tell her that you want to support Naturevolution.

2. Configure Lilo to support Naturevolution
Go back to www.lilo.org/naturevolution. It is imperative to use this link because Naturevolution is not yet public public project 'on Lilo and will therefore not appear in the search results on the projects page.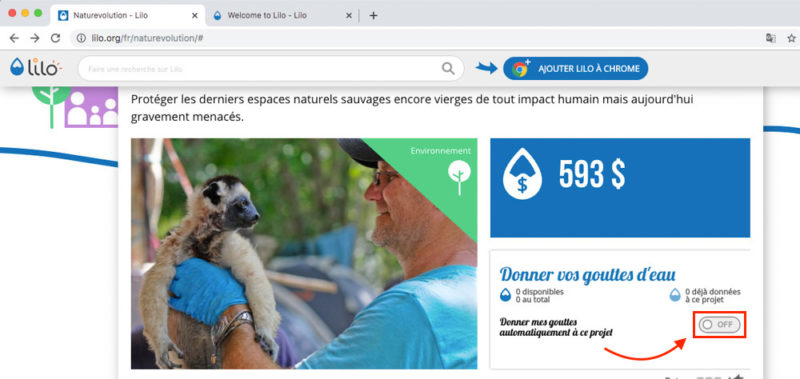 Get off at Give your water drops and activate the option: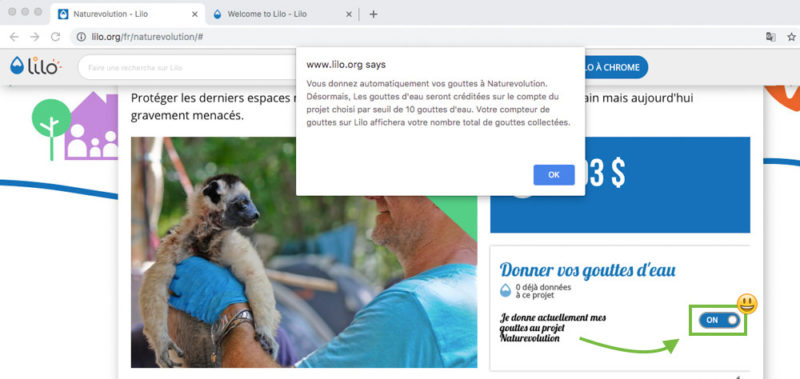 The option switches to On et c'est tout bon !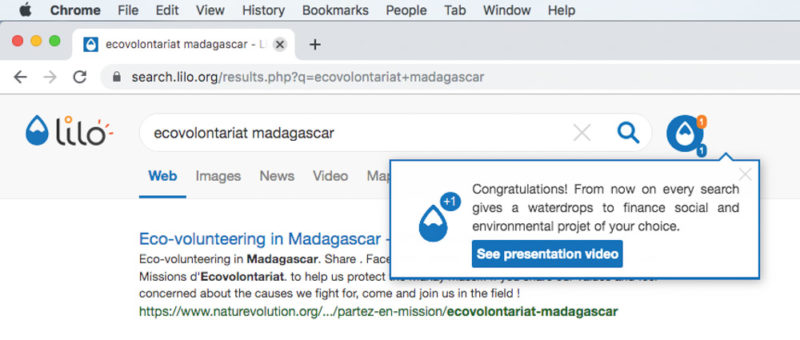 Vous pouvez maintenant utiliser Lilo directement en tapant une recherche dans la barre d'adresse ou en allant à Lilo.org. Thank you !

3. Et sur smartphone ?
Il y a deux manières d'utiliser Lilo sur smartphone :
La plus simple est d'utiliser le navigateur Lilo

pour surfer sur internet au lieu de votre navigateur habituel. Vous pouvez télécharger l'appli Lilo

sur Google Play

and

sur l'App Store

.

Si vous ne souhaitez pas changer de navigateur mobile

, vous pouvez ajouter Lilo dans les moteurs de recherche disponible sur votre navigateur (si celui-ci permet cette option). Commencer par aller sur

lilo.org

using your regular mobile browser, and do a search. The browser will offer to add this search engine (for Firefox, a long click in the search bar brings up the option, as below).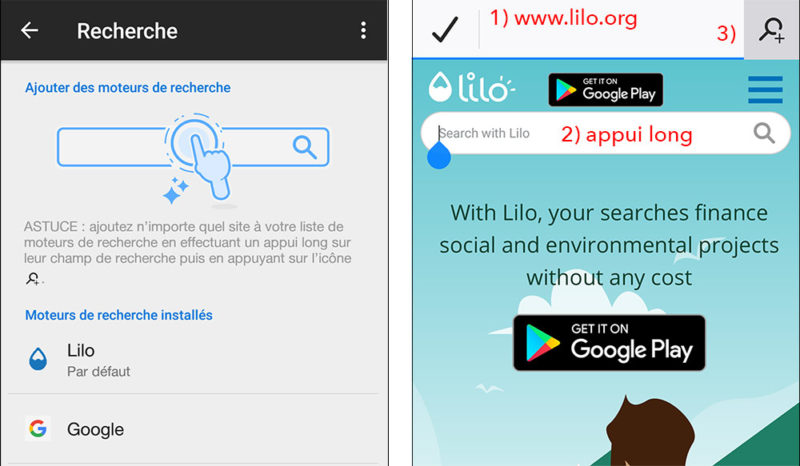 In both cases, don't forget to configure Lilo to automatically give your drops to Naturevolution by visiting our page on Lilo: www.lilo.org/naturevolution.