Wednesday, February 3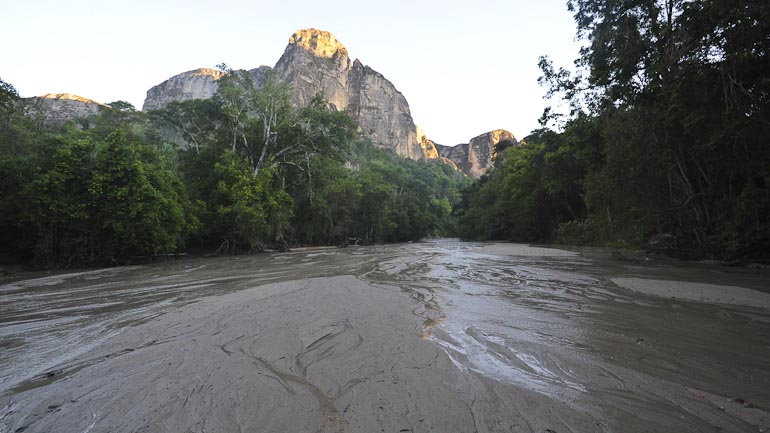 Following the adventures of Evrard and Grégo in the Makay.
Up to 6:00 in the morning, the first rays of sun, our two friends spread all their hardened around the tent business, the place of nature quickly turned into real site!
This time they are back in the Makay, rock outcrops appear and they move south canyons become more profound. lavakas are very difficult, but these areas are absolutely beautiful.
Evrard a un problème de portage et à chaque descente souffre du dos à tel point qu'il a l'impression qu'il va se disloquer ! Relief compliquant la progression, fatigue à tel point que les pauses se font fréquentes, encore une journée, où à vol d'oiseau, la distance parcourue aura été maigre… Ils sont dans le vif du sujet, bienvenus dans le Makay !
After finding a mini cliff to climb down off the shelf, they finally found a micro plate at the edge of a small river which flows into the bowels of the earth, the place is beautiful, there are arches and mills found on glaciers.
Top: clear sky with millions of stars, singing crickets, small noise lemurs, bon plat de pâtes, bonne nuit…
Display le tracé de l'exploration de la partie nord du Makay sur une carte plus grande (lien obsolète)
Récit retranscrit depuis le message « téléphone satellite » laissé par Evrard le mercredi 3 février vers 19h00