Is 2020 just a good year to throw away? We could - at Naturevolution, as in many other organizations - be tempted to believe it, to accuse it of all the evils and to rig it with the worst jokes as the obstacles have accumulated throughout the year. past.
Entre l'arrêt de nos missions écovolontaires qui nous a mis dans une situation financière pour le moins critique, l'impossibilité d'aller sur le terrain qui a été une sacrée épine dans le pied du développement et du suivi de nos projets à l'étranger, l'impossibilité – durant une bonne partie de l'année – de travailler ensemble qui a grandement compliqué la tâche du management, de l'efficacité et du maintien de la cohésion d'équipe, les décès de trois de nos pépiniéristes à Madagascar, l'exposition au Musée des Confluences que l'on espérait être un tremplin et qui d'abord a été repoussée puis finalement fermée à peine ouverte, et enfin pour couronner le tout, l'acharnement de la nouvelle ministre de l'environnement à Madagascar qui – trompée par quelques esprits malhonnêtes – a tout tenté pour nous faire tomber, et j'en passe, … je ne vous cache pas que nous avons tremblé et failli poser pied à terre. D'autres auraient sans doute abandonné.
I have personally never experienced such a harsh period psychologically: a real roller coaster, between the despair and anger of being forced to give up a life project under threat and defamation, and the immense honor and happiness of 'to be retained and brought on board by the local communities themselves, eager to write with us the next pages of their history.
So we could quickly forget it, turn our backs on this year 2020 and look for more light in 2021, more serenity, simplicity, etc.
But that would be unfair because the past year also had its good sides. First, because she showed us that we can count on you. You have been more than 350 to have supported us this year, multiplying by 5 the number of donations between 2019 and 2020. Without you, we would probably no longer be here and for that, we cannot thank you enough.
Secondly, because it has shown that we can be proud of ourselves, of having been able to resist, adapt and even better to have been able to move forward and progress in a context that nevertheless gave us little chance of survival.
Nous avons su être solidaires et garder toute l'équipe en place. Nous avons su repenser notre modèle économique, trouver de nouveaux partenaires et réussir deux campagnes de collecte de dons. Nous avons su améliorer notre communication et notamment refondre notre site web et la présentation de nos projets. Nous avons su bousculer nos habitudes pour télétravailler et maintenir les communications à distance avec les équipes de terrain à Madagascar et en Indonésie afin de porter toujours plus haut nos projets, des projets utiles pour des populations vivant dans des conditions bien pires que les nôtres. C'est vrai que ça aide à relativiser !
This is how in Madagascar in particular, despite a prolonged confinement of 6 months which prevented our project managers from going to the field, we were able to perpetuate all our activities and even recruit new teachers, nurserymen and local managers, set up 2 new nurseries which will produce nearly 30,000 additional plants each from 2021, install 1 new apiary, complete catering and equipping a school and a dispensary. On the occasion of the COVID emergency campaign (to which many of you contributed), we were able to distribute basic necessities to nearly 4,000 households and organize free medical consultations for more than 1,000 patients. In total, nearly € 100,000 of funds were sent to Madagascar throughout the year.
In Indonesia, we were also able to continue our waste collection and recycling actions as well as the work of monitoring and protecting coral reefs in Sulawesi, in particular thanks to a new boat. And this is just the tip of the iceberg!
So let's not lie to ourselves, we are not going to look at the past year with nostalgia. But we're not going to turn our backs on him either. We prefer to rely on it to take 2021 the flight we had planned for 2020.
We are ready to fight relentlessly against the degradation of natural spaces and the erosion of biodiversity in our intervention areas, but also to support their inhabitants. There is no shortage of projects and our determination remains unchanged!
And I'm counting on you so that together in 2021, we are sowing the seeds of change. I would like to take this letter for you inviter à vous mobiliser à nos côtés en devenant donateurs mensuels. Why?
Parce qu'en ces temps économiquement troubles, la régularité des dons mensuels nous apporte une meilleure visibilité financière et nous permet entre autres de mieux répartir et prévoir nos dépenses et ainsi d'assurer un meilleur suivi des projets. Ils permettent également de consolider la trésorerie de l'association et de financer en partie les salaires de nos 60 collaborateurs en France, à Madagascar et en Indonésie, maillons indispensables à la réussite des projets. A l'inverse, les dons uniques sont très intéressants pour réaliser des projets ponctuels mais permettent plus difficilement d'engager des actions sur le long terme.
For your part, your donation is taken each month, on the date of your choice. You are free to change the amount of your support or to discontinue it at any time. Finally, monthly donations are also 66% tax exempt. For example, a donation of € 30 per month amounts to € 10 after tax deduction.
As popular wisdom says, small streams make great rivers. And our beautiful planet now needs oceans more than ever!
I wish you a beautiful and happy new year.
Sincerely,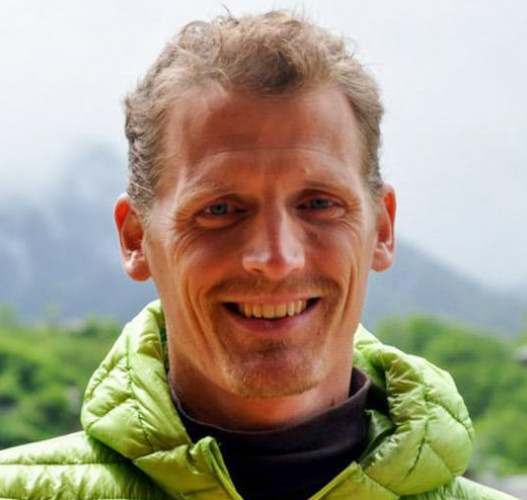 Evrard WENDENBAUM and the whole Naturevolution team