ÉDUCATION – A la demande des villageois de Tsivoko et de Beronono dans le Sud Makay, Naturevolution a entrepris la construction de deux nouvelles écoles pour remplacer celles endommagées il y a longtemps par un tremblement de terre. L'écoconstruction en Superadobe de l'école de Tsivoko a été démarrée lors des ecovolunteer missions de 2015. Grâce aux villageois et aux écovolontaires, elle est maintenant hors d'eau depuis fin novembre.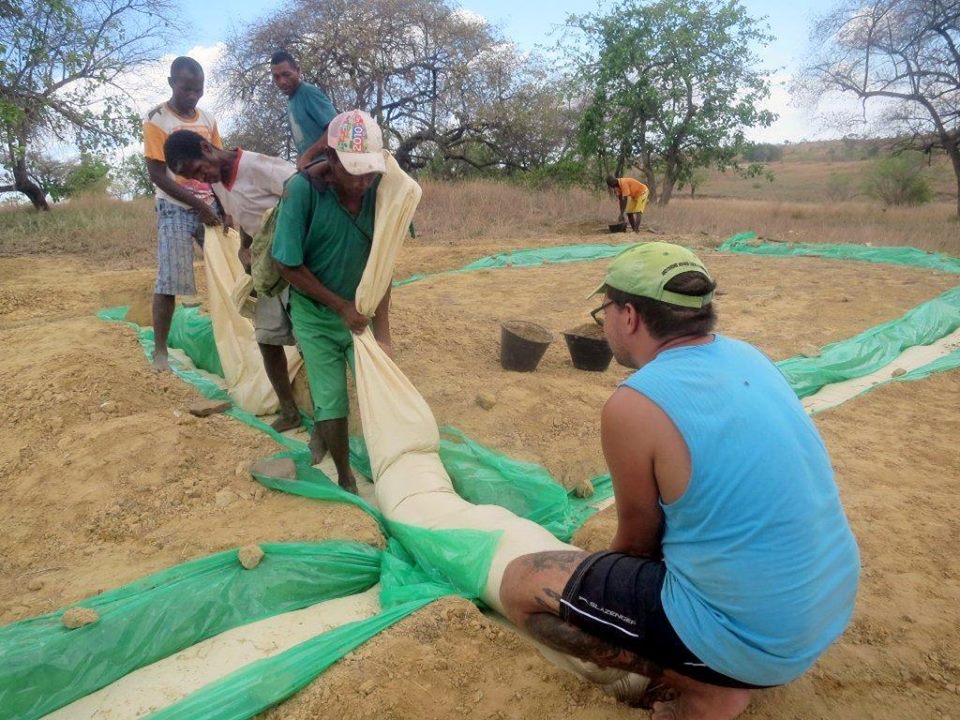 La technique de construction en Superadobe, c'est quoi?
L'adobe est à l'origine une technique de construction consistant à mélanger de la terre, de l'eau et une faible quantité de paille hachée ou d'un autre liant, pour façonner des briques que l'on laissera sécher au soleil. Ces dernières seront ensuite utilisées lors de la construction.
The superadobe est quant à lui une variation de cette technique : la terre est placée dans de grands boudins de plusieurs mètres de long qui sont directement utilisés pour donner à l'école sa structure. Chaque boudin vient se placer sur le précédent. Des enduits en terre et à la chaux viennent ensuite lisser les murs et les protéger, et une charpente vient recouvrir le bâtiment. Pour résister aux cycles des saisons des pluies et des saisons sèches, le toit est muni d'un auvent et des soubassements viennent protéger le pied des murs extérieurs.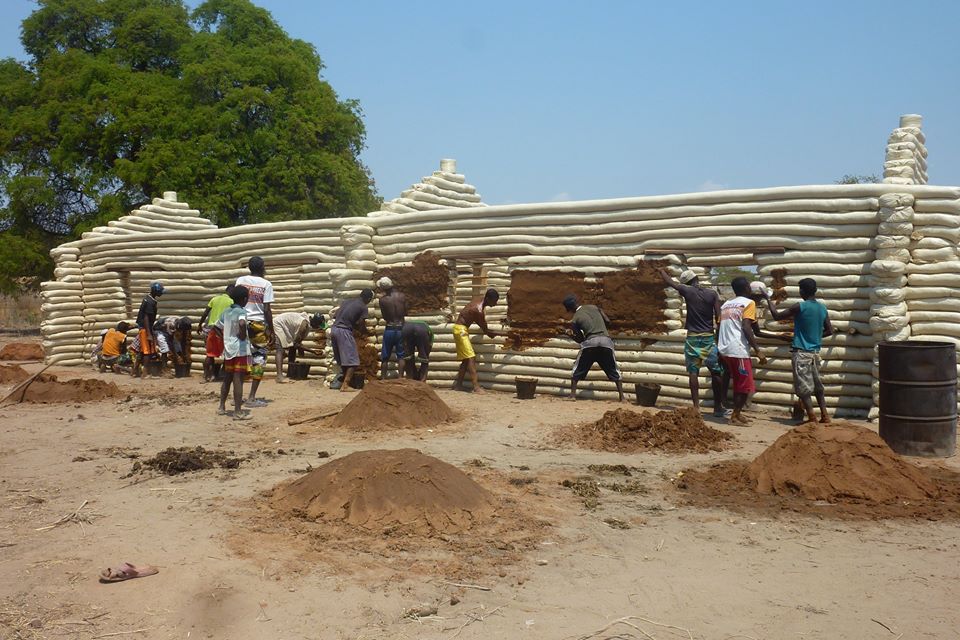 Cette technique à l'énorme avantage d'être simple à mettre en œuvre en suivant les conseils d'une personne qui la maîtrise, d'utiliser principalement des matériaux locaux, et d'être flexible et économe.
Une variante de cette technique de construction avait été utilisée en 2012 – il y a maintenant 4 ans de ça ! – pour construire Naturevolution the box in the forest Menampanda.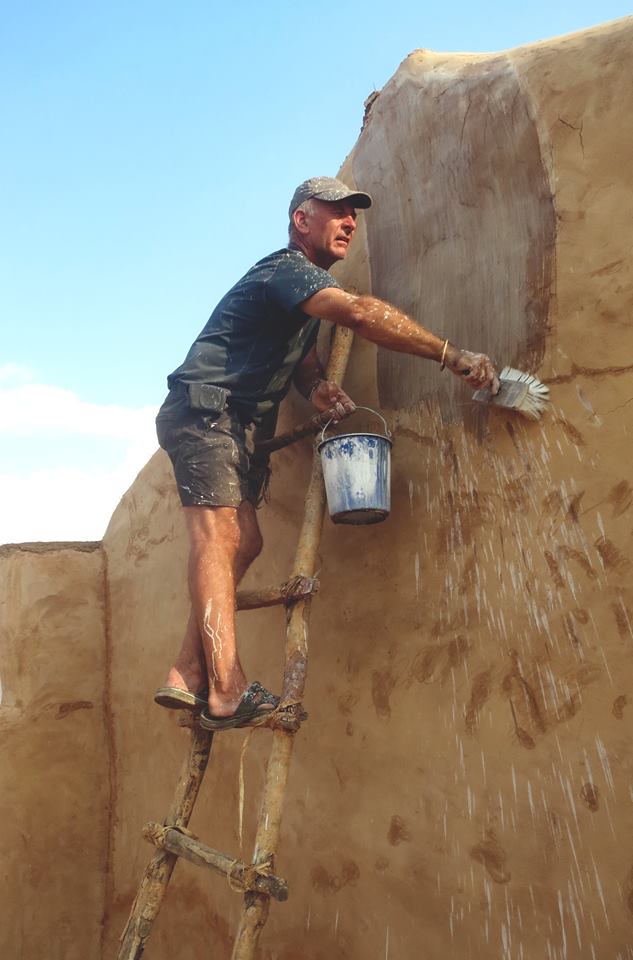 En décembre, c'était l'école de Beronono qui fut également achevée juste avant la saison des pluies.
Les prochaines missions écovolontaires du mois d'avril prochain vont donc permettre de créer les bancs, les bureaux, les tableaux et d'amener les fournitures scolaires. La scolarisation des enfants de ces villages pourra enfin commencer dans les meilleures conditions.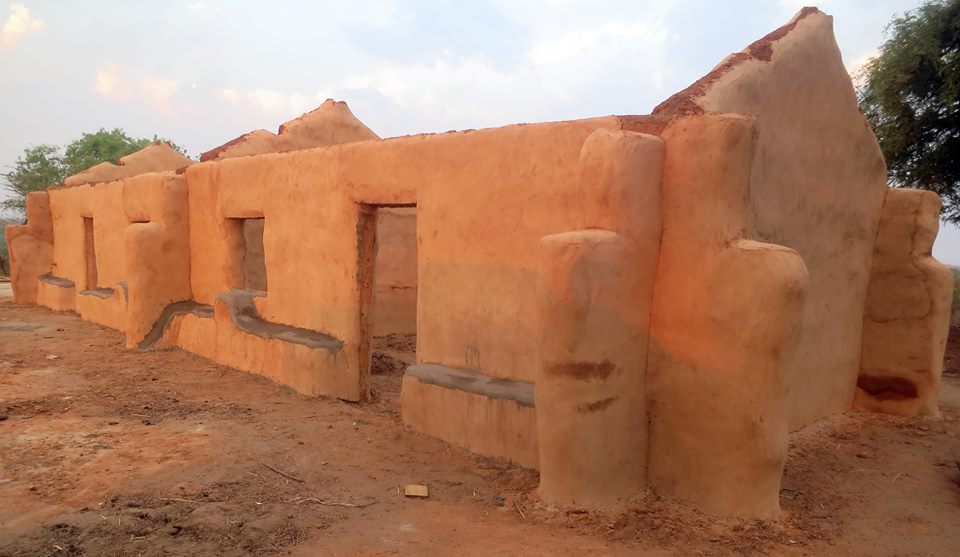 C'est donc par ce bel élan que Naturevolution entame la nouvelle année avec de belles réalisations qui en entraineront d'autres grâce à votre soutien et votre participation à nos solidarity missions with local development. Nous en profitons également pour vous adresser tous nos best wishes of happiness, adventure, and many other rich moments for sharing with your loved ones.